The Land Of The Rising Whisky
Master distillers from Japan

Oooops.
This tasting box isn't on our current list of Home Bar Essentials... but it could be. Add it to your wish list and let us know you want it!
This Box contains 45ml samples of:
Spick-and-span from Japan
Japan is running out of Whisky, you guys! Beloved aged bottles are vanishing like ninjas, distilleries are at full capacities, and our favorite Whiskies can only be found if you engage in Mad-Maxish activities. We're obviously exaggerating, but it's still serious. See, Japan watched a TV show about Nikka's founder, Mr. Taketsuru in 2014, and Whiskies flew off the shelves in an instant. It's like when a Johnny Carson joke caused a toilet paper shortage in 1973. But worry you not, aid is on its way!
We have a few spick-and-span Whiskies from the big boys of Japan to alleviate the crisis. Plus, new distilleries are cropping up, bringing their own drams to quench our thirst for Nippon Whisky. It ain't just some consolation prize, either: these spanking new Whiskies continue the tradition of quality and flavors, plus allow more experimentation when age is not a factor. These drams are more than just stand-ins to pass the time while we wait for more famous sauce to mature.
This relief package contains five emergency vials: a creamy and slightly peated blend by Nikka; an intriguing spicy-mossy Spirit finished in Rum casks by Helios; a volcanic and pure Scotland-sourced potion from Matsui Shuzo; a smooth and elegant blend by Kensei; and a ridiculously rare blend matured either in ex-Bourbon or ex-Sherry casks. It's more of an extravaganza than a rescue mission, really.
That was close, right? We thought we'll have to scrounge for the Spirits of the rising sun like post-apocalyptic wildlings, but we can keep our dignity and enjoy a dram from the Land of the Rising Whisky. Word of advice, though: share these rarities with VIPs only.

Kanpai!
Smartass Corner
1) Japan is literally running out of aged Whisky with all of Nikka's single malts with age statements disappearing. The reason? The Japanese didn't care much for local Whisky a decade ago, so the production slowed down, meaning there weren't enough batches maturing when Japanese Whisky became big in Japan a few years ago.

2) Kensei, which is also a name of one of the distillers in this box, were masterful swordsmen within the Samurai tradition. They dedicated their entire lives to perfecting the katana.

3) The most profitable period for the Japanese Whisky-makers was definitely World War II, when the armed forces emptied almost all available barrels.

4) The Japanese Whisky tradition originates in Scotland and for many decades, Japan mimicked Scotch, before they started their own thing. That's the reason we're not calling it Japanese Whiskey with an "e".

5) The Japanese version of White Oak Akashi Blend is made with malt Whisky and molasses Spirit, but because the bottling would not be classified as "Whisky" in the EU, the export version is a blend of grain and malt Whiskies.

6) According to Suntory CEO Takeshi Niinami, the Japanese Whisky shortages might last to 2026.
There were two catalysts for the renewed interest in Japanese Whisky in Japan. The first one was Suntory's campaign that introduced Whisky Highball, and the second was a hit TV show about Masataka Taketsuru.

7) Highball, a mix of Japanese Whisky and club soda, is still the most popular Whisky-based drink in Japan. The recipe is strict (1:4 ratio, by the way) and you can get it in a can from a vending machine.
Japanese laws are a bit loose on what is Whisky that's made in Japan. Many companies in Japan import Whisky from Scotland (or other countries), mature it Japan for a while, and bottle it as Japanese Whisky.

8) Japan is the second biggest producer of single malt Whisky and Japanese Whisky even got better ratings than Scotch in blind tastings.
Flavor Spiral™
About The Flavor Spiral
Kensei
Akashi
Nikka
Kura
Kurayoshi
The Flavor Spiral™ is a quick, clear and visually-appealing way to look at the drink's flavor DNA.

It's tasting notes reinvented. The Flavor Spiral™ is a unique and revolutionary way of describing flavors. It was developed by Flaviar tasting panel, industry experts, and You, our dear Flaviar community member.

Your favourite drinks like never before. It could easily be an art form, but that's a conversation for another day.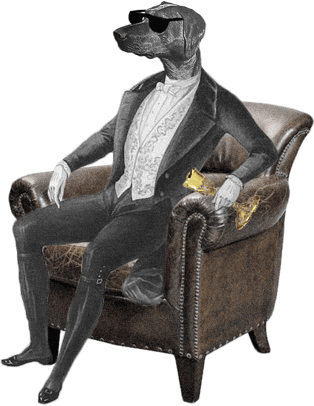 Dog Dogson's
Smartass
Corner
In recent years Japanese Whiskies have won a number of top prizes at the World Whisky Awards and have consistently scored higher than Scotch Whiskies in blind tastings.
We think you'll like these
Ratings & Reviews
Member Reviews and Ratings of The Land Of The Rising Whisky
It is a very good assortment of Japanese Whisky!
Back
A Dram for Your Thoughts
Cancel