The Irishmen
Irish Whiskeys rising through the ranks

Oooops.
This tasting box isn't on our current list of Home Bar Essentials... but it could be. Add it to your wish list and let us know you want it!
This Box contains 50ml samples of:
So, what exactly makes Irish Whiskey, well, "Irish Whiskey"? Unlike the Scots, the Irish traditionally triple distill their juice from unmalted barley (Scots have a penchant for malt and double-distillation). Irish law also decrees that all Whiskey must be aged for a minimum of three years in barrels, most of which previously housed Sherry, Bourbon or Rum. All of which to say, Irish Whiskey is a hell of a smooth talker — especially when compared to its peaty Scottish brethren.

History hasn't been exactly kind to Irish Whiskey. After a blindingly bright peak in the late 18th century, Irish Whiskey pulled an Icarus and plummeted to its near death in the 20th century, with only two distilleries holding down the fort for almost a century. But that's all changing. A new crop of distilleries are taking up the torch and lighting the path beyond the island of Eire with great Irish Whiskey.

Take Hyde, for instance. Their Hyde 4 President Cask is not only aged in ex-Bourbon barrels for 10 years, but it's then finished in Rum casks. J.J. Corry 'The Gael' took two years to develop and has won the Irish Whiskey Awards for two consecutive years. And finally, Jack Ryan 'Beggar's Bush' Single Malt Irish Whiskey, a revival of a classic brand that won Gold at the San Francisco World Spirits Competition.

You don't have to be a mob boss to know that when it comes to good talent, it's best to bring 'em into the fold. Time to raise your glass and make a toast to the next generation. Slainte!

Smartass Corner:

1) About 250 years ago, Irish Whiskey was the most popular Spirit in the world, boasting 1,228 registered distilleries in Ireland. But several bad historial turns — like the introduction of the Coffey still and U.S. Prohibition — devastated the industry, slashing the number of operational distilleries to just two by the 1980s.

2) Today, the number of Whiskey distilleries operating in Ireland has increased to 31, which is the highest number of operational Irish distilleries on record since 1900.

3) Danny "The Irishman" Greene was a gangster who came to power in the 1970s with his gang "The Celtic Club." They often battled the Italian-American mafia to control loan-sharking, racketeering and gambling in Ohio.

4) The infamous Irish coffee got its start at the Foynes airport back in the 1940s, when a chef by the name of Joe Sheridan would spike visitors' coffee with a generous pour of Irish Whiskey. Travel writer Stanton Delaplane was so smitten with the drink, he took it back to the Buena Vista bar in the U.S., who eventually hired Sheridan to make it for their customers.

5) Hyde Irish Whiskey is named after Ireland's very first president, Douglas Hyde, who helped define Ireland's national identity.

6) J.J. Corry is Ireland's first modern Whiskey Bonder. During the 19th century, most Irish Whiskey was blended by and sold to consumers by the Bonders. However, the practice died out in the 1930s before being revived under the brand of the renowned 19th century Whiskey Bonder, J.J. Corry from Co. Clare.

7) Jack Ryan 'Beggars Bush' Single Malt Irish Whiskey was named after Ireland's Ryan family, a distinguished line of Whiskey producers known for making Ryan's Malt. To celebrate the Ryan's 100th year anniversary in 2013, the family decided to revive their Jack Ryan's Malt Whiskey with a 1,450-bottle-strong limited production.
Flavor Spiral™
About The Flavor Spiral
J.J. Corry
Hyde
Jack Ryan
The Flavor Spiral™ is a quick, clear and visually-appealing way to look at the drink's flavor DNA.

It's tasting notes reinvented. The Flavor Spiral™ is a unique and revolutionary way of describing flavors. It was developed by Flaviar tasting panel, industry experts, and You, our dear Flaviar community member.

Your favourite drinks like never before. It could easily be an art form, but that's a conversation for another day.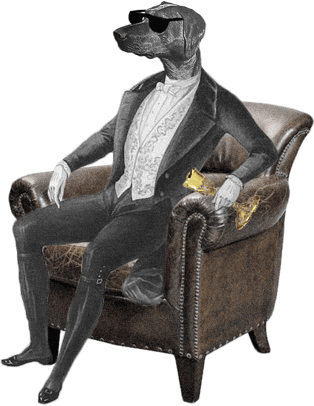 Dog Dogson's
Smartass
Corner
Irish Coffee recipe: 1 cup freshly brewed strong coffee, 1 tablespoon brown sugar, 3-4 tablespoons Irish Whiskey, Heavy cream, slightly whipped
We think you'll like these
Ratings & Reviews
Member Reviews and Ratings of The Irishmen
Back
A Dram for Your Thoughts
Cancel