The Hoppy Spirit Of Boston
When Beer becomes Whiskey

Oooops.
This tasting box isn't on our current list of Home Bar Essentials... but it could be. Add it to your wish list and let us know you want it!
This Box contains 50ml samples of:
The wicked Beer Whiskeys of Boston Harbor

On the heels of the Craft-Beer monster that in recent decades dominated pub spigots and posh groceries comes the age of thrill-seeking distillers who know good hops and barley when they see them. The result is a class of spirits made from craft Beer, that lovingly lends its bold flavors and layered aromas to a product so evolved you'd think it spends its weekends on a transcendental meditation retreat.
At the helm of this convention-shattering development is none other than Rhonda Kallman, a pioneer of the Craft-Beer movement who earned her stripes as a co-founder of category giant Samuel Adams. Hooked on the adrenalin rush that only a slew of shiny new tanks and a vault of iron-hooped barrels can bring, Kallman renovated a 19th-century mill building on Boston Harbor and aptly named it Boston Harbor Distillery.
A self-proclaimed lover of almost any alcoholic beverage on earth, Kallman is no poser. Perched on the leading edge once again, she saw the authentic potential of a craft Beer laden with complex characteristics—citrus, spice, ginger, clove, hops—as the foundation of an unexpected kind of Whiskey-like spirit. After all, Whiskey is distilled Beer without the hops. Her bonds with her alma mater are so tight that she uses Sam Adams Beer varieties to make award-winning, one-of-a-kind spirits called Spirit of Boston.
We've got such a mad crush on Boston Harbor Distillery's tenacious tumblers that we've dedicated an entire Tasting Box to them alone:
Double Black Lager is as it sounds: a broody mix of malty and sweet with a rich flavor profile that's double the fun. Get it?
Ella Blanc India Pale Lager—the hoppiness of an I.P.L. marries the crispness of a lager to yield bright tropical and citrus flavors deriving from new varieties from Australia and Germany.
Merry Maker Gingerbread Stout amplifies the spices used in its Beer, including ginger, clove, nutmeg, and cinnamon. Santa suit optional.
Smartass Corner
Lay some of slick facts on your boss the next time you go out for drinks . . . and get promoted a day later:
1) Multiple choices: In Brewhiskey speak, what's the wash? a) the concrete trough where a brewer scrubs her hands after nosing a nascent spirit; b) the liquid that develops between fermentation and distillation, also known as "distiller's Beer"; c) the spot in the harbor where Bostonians launder their Brady jerseys.*
2) Yo! Don't knock the politics, bro. Craft breweries are the reason federal excise taxes are lower, which means consumer prices are lower. Plus they made sure that breweries, wineries, and distilleries would have the freedom to distribute all of the stuff we love all of the time. Well, not all of the time.
3) What word denotes an element of the distilling process yet sounds like something you might have removed from your foot? Wort. And it refers to the combination of fermentation ingredients including big boys yeast, grain, and water.
4) What is it with 1984? Boston Harbor's spirits are bottled at 84 proof in part because the Boston Beer Company (Rhonda Kallman's alma mater) was founded in 1984. And then there's poor George Orwell. If he'd just downed a couple of pints of Sam, George wouldn't have been so bloody depressing in his novel by the same name.
5) Boston Harbor Distillery puts the swanky in Whiskey Joint. Douglas Fir post-and-beam construction, 40-foot ceilings, and more than 100 windows through which fans can ogle. Up there they call it Booze Envy.
6) True or false? Back in the day, when sales were slower than a snail's daily commute, Boston Beer Company Founder Jim Koch, who recruited Kallman as his co-founder, would pack a suitcase full of Beer and work the neighborhood, door to door. And you thought that technique was reserved for paint brushes and encyclopedias.
7) What a rip-off! Jim Koch got the recipe for Sam Adams Boston Lager from his great, great grandfather. We assume Great, Great Grandaddy didn't put up a fight.
8) With barrels of money between them, funny guys John D. Rockefeller and Andrew Carnegie. Rockefeller sent Carnegie a cardboard vest to make fun of his poor childhood. In return, Carnegie sent a fine Whiskey to Rockefeller, a devout baptist who had given up drinking.
9) In 1830, the average person over 15 years old drank 88 bottles of Whiskey per year. That's one bottle every 4.2 days. And you thought you had a problem.
Flavor Spiral™
About The Flavor Spiral
Boston Harbor Distillery
Boston Harbor Distillery
Boston Harbor Distillery
The Flavor Spiral™ is a quick, clear and visually-appealing way to look at the drink's flavor DNA.

It's tasting notes reinvented. The Flavor Spiral™ is a unique and revolutionary way of describing flavors. It was developed by Flaviar tasting panel, industry experts, and You, our dear Flaviar community member.

Your favourite drinks like never before. It could easily be an art form, but that's a conversation for another day.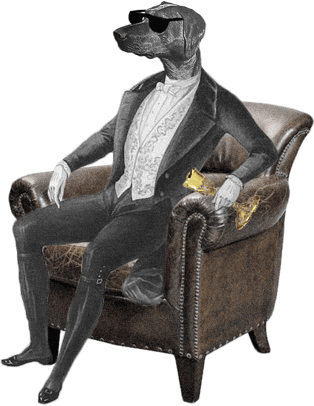 Dog Dogson's
Smartass
Corner
Moonshine Whiskey is distilled from a varied mix of corn and sugar and is aged in Mason jars and jugs for the length of time that it takes the customers to get home.
We think you'll like these
Ratings & Reviews
Member Reviews and Ratings of The Hoppy Spirit Of Boston
Did a tasting with my family, all three were enjoyed by at least one person and will probably make it into our collection.
The gingerbread shines through on this almost Rye whiskey. Rye lovers will thoroughly enjoy, despite the haters. It was the only one of the three tasters that made me go, "Wow! I need a bottle of this!" Happy Sipping! -Blake
That's for the Merry Maker!
Our group of 4 hated all of these, especially the gingerbread and stout tasters. We had to pour most of it out :( we are all beer and whiskey fans and like to experience unique spirits, but a lot of these left an awful aftertaste in the mouth and had a potently unpleasant combination of flavors. Unlike the title suggests, the hoppiness doesn't come through in any of the tasters, unlike some hopped whiskeys we've tried in the past. Would not recommend.
I didn't really like this box. I found myself only able to enjoy one of the tastings. I ordered it because I'm from Boston and well it's not that great.
Loved all 3 of the tasting whiskeys in this box. Very smooth with a sweet taste. Husband is from Montana and a big whiskey lover. These are now becoming a new addition to our collection.
Back
A Dram for Your Thoughts
Cancel