One of the benefits of being a Flaviar member is a standing discount on all Tasting Boxes.
Authenticity Guaranteed
We guarantee every product we sell is authentic.
Free Shipping
Flaviar Members get free shipping on their orders.
Buyer Protection
Money-back guarantee if things go wrong.
This Box contains 45ml samples of:
Ha-ware-ya?

Us three be the living, liquid proof that our makers, the Irish, were the first to make uisce beatha, aka aqua vitae, aka the water of life... or in the layman's terms: Whiskey!

Seems like an easy question for some, doesn't it? "Where does whisk(e)y come from? The liquor store!" Alas, for others... it's not tha' simple or frivolous.

There be stories of Irish monks bringing the art of distillation from Arabia, stories of Vikings who settled down to nurture the craft in Scotland, stories of this and that... a few (those unversed in the historical facts) even claim that no other than Robert Burns and Oscar Wilde exchanged a few heated words in the attempt to settle the matter for good. Now this be fact or fiction we still be willing to brawl it out for the cause because we ARE The Fighting Irish.

What's in a Name? When you're an Irish Whisk(e)y, quite a lot. And no, your eyes aren't playing games with ya'—there's definitely an "e" in there. See, it was purposely thrown in there so people wouldn't confuse them with those vowel-dropping Scots.

So how does Irish Whiskey stack up against Scottish Whisky? While they're both distilled from barley, the Irish like to use both malted and unmalted barley in a mash. And there's a tale to be told there. See, when Ireland was run by Britain over 100 years ago, they decided to tax malted grain. Being the rebellious sort, the Irish began sneaking unmalted barley into their mash. Little did they know that it'd really up the ante on their Whiskey. And tee off the Brits.

Also: The Scots distill their Whisky twice. But the Irish give theirs an extra go for a total of three distillation rounds. That makes for a smoother, less assertive and fresh dram. Apparently good things do come in threes.

Alright, enough with tha' history lesson. Let's get on with introducing you to our rabble rousin' three: The Irishman 12 Year Old, Powers 12 Year Old John Lane Edition and Connemara 12 Year Old Peated Irish Single Malt Whiskey.

Sláinte chuig na fir, agus go mairfidh na mná go deo. Now, let's rumble.

Smartass Corner:

1. Irish Whiskey saw a huge decline in the 20th century. You can thank U.S. Prohibition for that. Apparently, Americans were huge fans of the sweet, mild and gentle Irish tipple—they kept 160 distilleries humming with business. But by the time the 80s rolled around, only two were left.

2. Today, there are over 30 distilleries in Ireland already up and running or in the process of being built, making Irish Whiskey one of the most dynamic spirit categories out there. We're suckers for a good comeback story.

3. Ireland has a proud history of producing great fighters—boxers to be exact. One of their finest: Mike McTigue, the light heavyweight boxing champion of the world from 1923-1925. His 1923 bout against Battling Siki went on for a grueling 20 rounds before McTigue was proclaimed the winner. After a forced retirement at age 38, McTigue went on to run a successful bar in Long Island.

4. In the U.S., Irish Whiskey sales have jumped by over 500% since 2002. It's the fastest growing category in the spirits industry. There's some news to raise your glass to.

5. There are three general Irish Whiskey varieties: 'grain Whiskey', mostly derived from corn, 'malted barley pot-still-distilled', and 'pure pot still' (or 'single pot still' as it's now officially known)—a combination of malted, unmalted 'green' barley distilled in copper pot stills.

6. The Battle of The Alamo, one of America's most iconic stories of fight and might, was fought by a strong contingent of Irishmen. In fact, the Irish tricolor is one of seven international flags flown at the site to acknowledge their contributions.

7. The Buena Vista Café in San Francisco has served over 30 million cups of Irish Coffee to customers. Here's the recipe: heat together 4 parts of coffee and 1 tablespoon of brown sugar in a pre-heated, clear-stemmed glass. Then, when the sugar dissolves, add 2 parts of quality Irish Whiskey, stir and then wait for the brew to still. Over the backside of a hot teaspoon, pour the lightly whipped fresh cream (neither stiff or runny), capping the mix below.
Flavor Spiral™
About The Flavor Spiral
The Irishman
Powers
Connemara
The Flavor Spiral™ is a quick, clear and visually-appealing way to look at the drink's flavor DNA.

It's tasting notes reinvented. The Flavor Spiral™ is a unique and revolutionary way of describing flavors. It was developed by Flaviar tasting panel, industry experts, and You, our dear Flaviar community member.

Your favourite drinks like never before. It could easily be an art form, but that's a conversation for another day.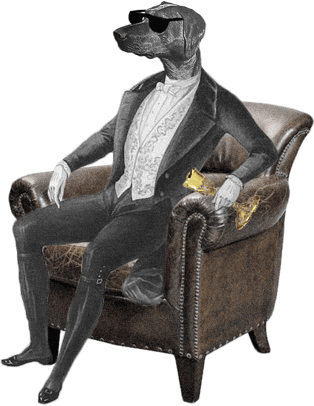 Dog Dogson's
Smartass
Corner
The Harp is the official emblem of Ireland, not the shamrock. It was St.Patrick who made the shamrock so popular.
We think you'll like these
Ratings & Reviews
Member Reviews and Ratings of The Fighting Irish
Irishman the clear leader.
Liked the Irishman the best! The Powers was also very good and the Connemara was still a little too smoky but good with Pepsi or Dr. Pepper.
Enjoyed this taster...nice combo!
Nice Irish selection
As any WhiskEy drinking Irishman what he drinks and it will be John's Lane, it has it all aroma, smooth and spice. Connamara has the wonderful peat taste of Ireland and the Irishman finishes it off with it's malt taste. 12 years seems to be the perfect aging time for Ireland. Sláinte.
This set was very good. I'm definitely a fan of the The Irishman and Connemara.
Really liked the Irishman but wound up giving the others away... finding out my tastes has been great
Nice mixture of Irish whisky. Particularly enjoyed the Powers - it was both full on tongue but a light and flavourful taste.
The Powers and Irishman were amazing! It's the Connemara that killed it for us.
I was a bit underwhelmed by two of the three honestly.
Really enjoyable with plenty of flavour
Great initial exposure to Flaviar thanks to shift from my wife. Added Conemmara to my home bar as a result of tasting.
A diverse sampling of Irish whiskeys and a great way to experience the range of tastes. Not a big fan of the peated Connemara, but it was a good addition none-the-less.
They were all very good. My palate is not as refined and sensitive to the intricate variety of subtle flavors as I would like. I will say I prefer the peaty Connemara the best. That flavor is what I really look for and expect in an Irish Whiskey or in a Scotch.
I was not so into the Connemara. The Irishman was great.
All great.
A nice variety of 3 distinct Irish Whiskeys.
Powers had a very strong smell, soft taste and not bitter at all. Irishman was more bitter and soft smell. Connemara was smokey like Laphroiag. Kimmo
Not our favorite tasting, we liked one but the others were hard to finish. We really enjoy whisky & scotch so we were surprised this did not pass our taste test
I don't think that the 12 year old Connemara wasn't too much better than the original, and I also think there wasn't much of a flavor difference between The Irishmen and the Powers. I couldn't distinguish between the single malt of one, and the single pot still of the other.
Like the mix of flavor
A bit of a disappointment, but probably a good introduction. My reference was the bushmills 10 years old. Two of three were a bit alcoholic, only the powers had the smoothness I expected from Irish whiskeys. Let's say it wasn't really my taste.
I recommend 18 year Jameson.
It is an outstanding assortment of Irish Whiskey.
Can definitely taste the dried fruit.
Great way to taste different varieties of Irish whiskey. My favorite was the Irishman with its smooth taste. The Connemara was my least favorite being to peaty and smokey. The Powers came in second with its fruity taste.
Great variety
Overall a good introduction to some Irish Whiskey I had not previously tried.
Great box, the conneman was awesome
It's a nice sampling of what good Irish Whisky can be like. From Smooth and Grain forward to Smoky and Peaty. Nice
Really enjoyed this box. Definitely the best tasting box I've received so far. Great variety of Irish Whiskeys, and all high quality. The Connemara definitely tasted more like a scotch with plenty of peat. The Powers was mine and my friends' favorite and made me immediately put it on my wish list.
Very nice selection with one peaty, one fruity, and one vanilla. All 3 are quite enjoyable.
The Irishman and Connemara were excellent. The fruit of the Powers overpowered all other flavors.
Fantastic. All three were excellent and very different.
Smooth and delicious
Load more reviews
Back
A Dram for Your Thoughts
Cancel