Singin' In The Grain
Singin' In The Grain

Oooops.
This tasting box isn't on our current list of Home Bar Essentials... but it could be. Add it to your wish list and let us know you want it!
This Box contains 45ml samples of:
Don't bother if it rains, it's all in the grains.
To be honest, for July we just needed a good enough excuse to book plane tickets and fly back and forth over the Atlantic. And expanding your
flavour horizon
is one heck of a good excuse.
We began the quest to find the best grain in the neat and orderly
Austria
, where they produce this delish
Oat
Whisky.
Next we hopped over to
Canada
and sourced some of the finest
Rye
Whiskeys around.
It was too easy at that point, so we left America, and made a
Tour de
France
to get our hands on this mag-ni-fique
Buckwheat*
Whisky from Bretagne, mmm that's some fine stuff.
But the American Eagle called again. So we flew over the Atlantic one last time and visited windy
Chicago
, for this perfection they make from
Millet
had waited there for us.
And obviously there was no better place to end this spiritsual journey than in the land of the ever-flowing Water of Life -
Scotland
. There we found their prime Uisge Beatha, made from malted
Barley
of course.
Whisk(e)y galore, like never before. We tell ya.
May the Dram be with You.
Enjoy!
The SmartAss Corner:
1)
Oats?
Yes, just like your breakfast cereal, what the hell are they doing in your Whisk(e)y? A tiny proportion of oats is used for the production in some Irish Whiskeys. Oats facilitate the separation of water from the unmalted barley after the process of mashing is over. 100% Oat Whisky is hard to master and it's not cheap to produce.
2)
Rye
- think of it as Bourbon's edgier cousin. It's known for imparting, what many call a spicy or fruity flavour, to the Whiskey.
Bourbon
(distilled from at least 51% corn), is noticeably sweeter, and tends to have a fuller body than Rye. That's why the character of a cocktail made from Rye, instead of Bourbon, is drier.
3)
Spot the intruder! *Buckwheat
is actually a seed and not grain. So in most countries the spirit made from Buckwheat cannot officially be called Whisky. But not in France :)
4)
Millet
is known for growing in arid regions and the making of
"millet-beer" in the Far East
. As a grain for distilling it is a fairly popular base for spirits in Nepal and Central-Eastern Europe.
5) Holy
Barley
was one of the first cultivated grains. It is a staple in
Tibetan cuisine
and was eaten widely by peasants in Medieval Europe. Barley is also used as a - Here we go - source of fermentable material for
Beer
and certain
distilled beverages
(Wheeeeeesky!).
Flavor Spiral™
About The Flavor Spiral
Waldviertler
Jefferson's
Eddu
Koval
Bruichladdich
The Flavor Spiral™ is a quick, clear and visually-appealing way to look at the drink's flavor DNA.

It's tasting notes reinvented. The Flavor Spiral™ is a unique and revolutionary way of describing flavors. It was developed by Flaviar tasting panel, industry experts, and You, our dear Flaviar community member.

Your favourite drinks like never before. It could easily be an art form, but that's a conversation for another day.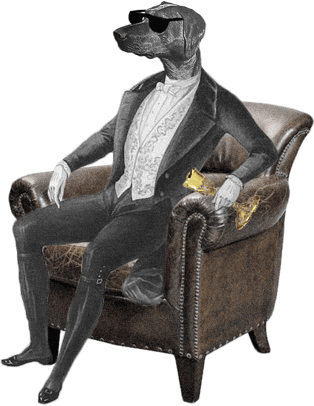 Dog Dogson's
Smartass
Corner
90% of all Scotch Whiskies sold are Blends.
We think you'll like these
Ratings & Reviews
Member Reviews and Ratings of Singin' In The Grain
Back
A Dram for Your Thoughts
Cancel