Whisky's Big In Japan
Whisky from the land of the rising sun

Oooops.
This tasting box isn't on our current list of Home Bar Essentials... but it could be. Add it to your wish list and let us know you want it!
This Box contains 45ml samples of:
"Man who catch fly with chopstick accomplish anything." Mr. Miyagi.
For a long time it was believed that Whisky made in the Scottish style, but not produced in Scotland, couldn't possibly measure up to the standards of the traditional Scotch Whisky distilleries.

Not anymore. It was inevitable, but that's easy when you're Big in Japan.
Whisky in Japan has a surprisingly longer history than most would think, starting as far back as 1854, when Commodore Matthew Perry came to visit Japan to negotiate a treaty and brought with him a barrel and 110 gallons of American Whiskey as a gift for the Emperor. Needless to say the Emperor never received his Whiskey. There was no treaty either.
Some distilleries might not want to admit that there were 70 years of attempts at Whisky before the official boom in the 1920s with the successful albeit temporary partnership of Masataka Taketsuru and Shinjiro Torii, the fathers of Japanese Whisky. And it took another 70 years before Whisky entered the golden ages in Nippon. In the past 10 years Japanese Whisky has been kicking butt world-wide. Banzai!
Japan isn't yet as known for Whisky as it is for Sake, Sushi or Harakiri, but it's getting there. And rightfully so.
Prepare your taste buds.
Kanpai!
Trivia & SmartAss Corner:
1) Japanese Whisky is usually a blend of malt Whisky (Japanese or Scotch) and domestically produced grain Whisky.

2) Japanese single malts, like Scottish, are double distilled in pot stills while grain Whiskies in column stills.
3) Ji-Whisky is a concept similar to micro-brewing or micro-distilling. Ji means local.
4) Japanese Whisky can act as an interesting comparison between Scotch and Bourbon, being a Scotch-style spirit matured in conditions with greater temperature variation closer to Kentucky.
5) Japan is the second biggest producer of single malt Whisky in the world. Much to general surprise.
6) The two biggest Whisky producers in Japan and major rivals are Nikka and Suntory.
7) Japanese Distilleries do not trade with their competitors and thus have to produce a wider range of style to accomodate for that.
8) Mizuwari means "mixed with water" and is a popular way of drinking spirits in Japan. Typically, about two parts of cold water are mixed with one part of the spirit and some ice.
9) For cold, wintery days make an Oyuwari. Just put two parts of freshly boiled water in a cold glass and one part of Whisky. Don't waste the good stuff on this.
10) In recent years Japanese Whiskies have won a number of top prizes at the World Whisky Awards and have consistently scored higher than Scotch Whiskies in blind tastings.
Flavor Spiral™
About The Flavor Spiral
Nikka
Suntory
Hakushu
The Flavor Spiral™ is a quick, clear and visually-appealing way to look at the drink's flavor DNA.

It's tasting notes reinvented. The Flavor Spiral™ is a unique and revolutionary way of describing flavors. It was developed by Flaviar tasting panel, industry experts, and You, our dear Flaviar community member.

Your favourite drinks like never before. It could easily be an art form, but that's a conversation for another day.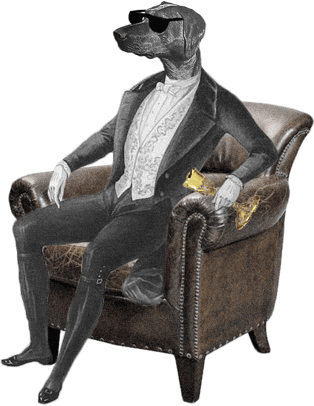 Dog Dogson's
Smartass
Corner
Japanese single malts, like Scottish, are double distilled in pot stills while grain Whiskies in column stills.
We think you'll like these
Ratings & Reviews
Member Reviews and Ratings of Whisky's Big In Japan
All decent whiskies but nothing really stood out to me as spectacular.
If you like smooth scotch you will love this box.
It is am outstanding set, expressing 3 different styles from Japan.
Very smooth. Good sipping whiskey without being over powering
Good stuff, could see me buying one or two of these. Couldn't wait till my tasting box came, and I really wasn't disappointed!
Back
A Dram for Your Thoughts
Cancel