There Can Be Only One - Highlander
Scotch Whisky from Highlands.

Oooops.
This tasting box isn't on our current list of Home Bar Essentials... but it could be. Add it to your wish list and let us know you want it!
This Box contains 45ml samples of:
Back to Scotland, Highland Style.

From the dawn of time we came, moving silently among you, down through the centuries... moonshining. No one has ever known we were among you... distilling in secret. Until the passing of the Excise Act. Until we became… legal.

"I am Connor Macleod of the Clan Macleod. And I cannot die.
Uisge Beatha, that's why!"
And now from the shadows we reveal a history of the Highlanders. A turbulent history, filled with bloody taxes, moonshine operations and smuggling, of good people forced to do illicit activities and of smuggling as a regional hobby. A people oppressed by government's taxations for much too long.
As luck would have it things slowly picked up at the beginning of the 19th century when a chain of events helped make Scotch the spirit of choice worldwide. First the passing of the Excise act in 1823, which resulted in a fast rise of legal distilleries, next the introduction of the Column still, making Whisky less expensive to produce and finally the phylloxera bug that destroyed Wine and Cognac production in France. Hey, it's a kind of magic.
Now, we know there can be only one, but we've prepared 3 Highland Whiskies and left it up to you and your friends to choose… The One.
Slàinte
Trivia & SmartAss Corner:

1) Highlander is a 1986 fantasy film about a few immortal men who cut each other's heads off. It's awesome. You have watched it haven't you? Ramirez rocks.

2) Moonshining is a term used to describe high-proof distilled spirits, generally produced illicitly.

3) The Excise Act of 1823 made many very significant changes in the way the industry was taxed and regulated. It laid the foundations for the whole of the modern Whisky industry, resulting in the rapid demise of illicit distilling and an equally rapid growth in the number of legal distilleries in the following years

4) Scotch Whisky isn't aged in new barrels. Bourbon and Tennessee Whiskey casks are usually used for maturation, while many times ageing process and flavor finishing is concluded in various wine casks such as sherry or port.

5) Simplified, Whisky is basically beer without the hops that has been distilled two or three times.

6) The "Angels' share" or "Angels' tax" refers to the 4% of Whisky that evaporates from the barrels every year.

7) Got milk? Farmers often pick up grain waste from distilleries and give this nutrient-rich feed to their livestock. The feed helps the cows produce more milk.

8) Scotland is in large part covered by a 1 meter thick layer of peat, formed in the past few thousand years. Peat (also known as turf) consists of moss, tree roots, dead animals and soil that has become tightly compacted over time. The moors grow approximately 1 mm per year.
9) Haggis: Sheep's stomach, stuffed with meat and barley. Yummy.
Flavor Spiral™
About The Flavor Spiral
Auchroisk
anCnoc
Chapter 7
The Flavor Spiral™ is a quick, clear and visually-appealing way to look at the drink's flavor DNA.

It's tasting notes reinvented. The Flavor Spiral™ is a unique and revolutionary way of describing flavors. It was developed by Flaviar tasting panel, industry experts, and You, our dear Flaviar community member.

Your favourite drinks like never before. It could easily be an art form, but that's a conversation for another day.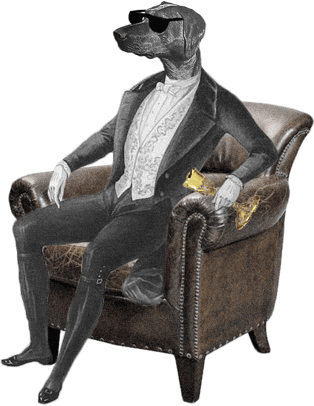 Dog Dogson's
Smartass
Corner
90% of all Scotch Whiskies sold are Blends.
We think you'll like these
Ratings & Reviews
Member Reviews and Ratings of There Can Be Only One - Highlander
Not a fan of the peaty finish but overall it was ok.
I don't liked the flaviar and all three are not smooth at all, this is very important for me when I enjoy my whiskey. I like a smooth flaviar full drink.
Found a new favorite in Abelour
Back
A Dram for Your Thoughts
Cancel