The Exceptional
The unique Whisky
One of the benefits of being a Flaviar member is a standing discount on all Tasting Boxes.
Authenticity Guaranteed
We guarantee every product we sell is authentic.
Free Shipping
Flaviar Members get free shipping on their orders.
Buyer Protection
Money-back guarantee if things go wrong.
This Box contains 50ml samples of:
Whiskies Worthy of the Hunt
Quick, find a map. Got one? Good. Because in the great tradition of Mel Fisher and Indiana Jones, we're about to embark upon a lucrative quest—treasure hunting.

But not just any mere treasure. The bounty: a truly stunning line of Whiskies that rival the finest collection of gold jewels and doubloons in the land. And to find it, we've got one very simple clue: "ex" marks the spot. "Exceptional," that is. Are you ready to taste the equivalent of liquid gold? Grab your sable fedora—the hunt for The Exceptional is underway.
Our quest begins with two Whisky-lovin' mavericks: Don Sutcliffe and Willie Phillips. Don, the managing director of Craft Distillers, decided to pursue a life-long dream to create the most interesting Scotch Whisky in the world. He then teamed up with The Macallan's former managing director Willie Phillips to make a line of small-batch Whiskies that would rival drams from some of the finest distilleries out there. They dubbed this intrepid new line: The Exceptional.

To assemble the blends, Don traveled to Scotland and worked with both Willie and Master Blender Bill Arthur to select whiskies from several different distilleries. Each barrel was chosen for its distinctive and memorable characteristics. Once the blends were assembled, they were finished in first-fill Sherry casks.

There are a few different types of Whisky you're going to encounter here—a malt, a grain and a blend. In the past, grains were typically used to add some body to a malt. It was rare thing to have them stand on their own merit. In fact, some people continue to argue that single malts are the only Whiskies worth savoring. But in our opinion, single malt snobbery has no place here.

Plenty of countries are innovating with grains and blends, and they're creating some pretty spectacular drams. In fact, to make a truly sublime blended Whisky, it takes the immense expertise of a master blender to create a balanced and harmonious drink. How do you like 'dem grains now?

And now, the time has come, ye thrillseekers. The taste of treasure is just beyond the horizon. The question is: are you ready to seize it?
Cheers!
Smartass Corner:

1) Blended malts account for about 8% of the Scotch Whisky market. Blended malts are a mix of malt Whiskies (made from malted barley only) from different distilleries.

2) Speaking of single malts, most people tend to think that they're the product of one cask. But they'd be wrong—it's actually the product of a single distillery and may come from several casks there.

3) A crystal decanter of Macallan Imperiale 'M' Whisky scooped the prestigious title of world's most expensive Whisky when it sold at auction in Hong Kong for $628,205 in 2015.

4) What's the difference between a grain and malt Whisky? For that, you'll need to look to the ingredients. Grain Whisky is made from any grains, including but not limited to, wheat and corn. Malt Whisky, however, is strictly made from malted barley.

5) A blended Whisky is a mix of many different grains and malts from a whole slew of distilleries. And while single malt gets a lot of top billing these days, the interplay between grain and malt Whiskies in a blend can provide a different kind of depth to your dram.

6) 90% of all Scotch Whisky released in the market is a blend. That's a hell of a lot.
Rumor has it that fictional treasure hunter Indiana Jones had a low tolerance for alcohol. But when he did mosey up to a bar, his poisons of choice were Whisky and Tequila.
Flavor Spiral™
About The Flavor Spiral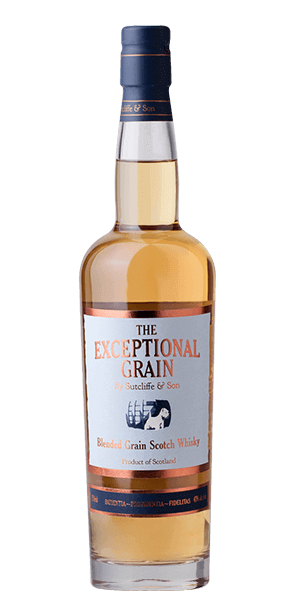 The Exceptional
The Exceptional
The Exceptional
The Flavor Spiral™ is a quick, clear and visually-appealing way to look at the drink's flavor DNA.

It's tasting notes reinvented. The Flavor Spiral™ is a unique and revolutionary way of describing flavors. It was developed by Flaviar tasting panel, industry experts, and You, our dear Flaviar community member.

Your favourite drinks like never before. It could easily be an art form, but that's a conversation for another day.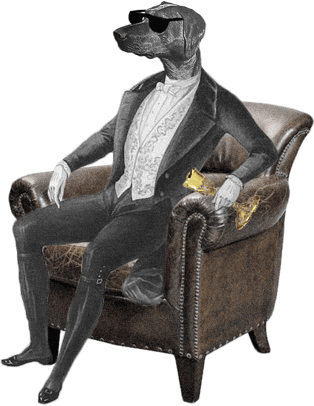 Dog Dogson's
Smartass
Corner
Categories of Scotch Whisky: Single malt, Blended malt (formerly called a Vatted malt), blended, single grain and blended grain Scotch.
We think you'll like these
Ratings & Reviews
Member Reviews and Ratings of The Exceptional
The malt blend is fantastic. The grain is fine. Haven't tried the other yet
The Exceptional Grain and Malt were the top of the tasting. The Grain had a nice Vanilla taste to it.
Not great tasting It maybe for a beginners palate Great concept but not great tasting
I loved the vanilla base, sweet taste of the Grain Exceptional.
A very well thought out selection of whiskeys I enjoyed the exceptional malt the most out of the three. The second is the exceptional grain and the third the exceptional blend. I found that all three whiskeys are easy drinkers and the flavor swirl that comes with them shows accurate notes if you like Speyside or Highland malt whiskeys excellent choice to explore new complicated notes.
The Blend was my favorite based on the kick it has. Great first sample set.
'A' was my favorite - I like the vanilla. 'B' is a little more spicy on the finish. I like the floral notes of 'C'. Overall, they are just okay.
All three were smooth & pleasant to drink. A was too light for my taste. A was extremely delicate with a subtle nose. Would recommend for those new to Scotch. B was my favorite of the three, with a nose that brings you to Scotland and a rich oakiness that completes a robust flavor that finishes smooth. C fits right in the middle of A & B with some floral notes that elevate it above A in my book but without the light oak/peat that I enjoyed from B. I found a couple drops of water helped to bring out some of the more subtle flavors hidden in C. This is an excellent 1st box for anyone venturing in Scotch. If you enjoy the Scotch with heavy peat this is not the box for you.
Individual ratings differ. Like the Grain the best and the Malt the least.
Smooth and honey
Great tasting box for my first choice. Overall the Blend (C) was the preferred one. with the Grain (A) a close 2nd. Nice to taste the differences amongst the 3.
Light on the palate, smooth taste
A was very smooth and I liked it. I did not care for B and C was good once it opened up.
I enjoyed A and C, B wasn't too good for me.
Not quite exceptional
Very drinkable scotch. The blend especially was buttery and smooth
Something different, enjoyed each one thoroughly!
I liked all three
Was not impressed....however, I am a Bourbon drinker and not Scotch! But will definitely not purchase!
I thought the colors were gentle and the aromas went from gentle to robust. I liked exceptional grain. It had a good flavor and gentle on the palate and a good after taste without the burn on the back of the throat. The exceptional malt was much more bold. I did not care for it because the taste was too strong and burned. The exceptional blend was my favorite. It had very nice individual flavors and not so harsh. If I had to choose. I would choose the blend. I am not really a scotch drinker though.
I guess I'm not a scotch drinker
All of these were great. The first was smooth and buttery, the second was similar but more citrusy, the third had an almost peaty smoky flavor. All were delicious, I would buy any one of them for my home bar.
A was good but weak. B was the opposite strong and not good. C was strong and smooth but a little bitter for me
Did not like any of these
Great assortment.
First of I want to say "thank you" for Flaviar building a sample box of this somewhat hyped up whisky. I reviewed each sample individually. I found none of these to my liking. The flavor profile included in my sample box was nothing like what is shown on the website. The one included in my sample was very accurate. Sour beer is the prevailing flavor of two of the samples. I appreciate the sample. It lets me know what not to buy.
Liked the grain the best, followed by blend, then malt. A good taster overall. I would be happy to have a full bottle of any of these whiskeys.
It is an outstanding, collection of blended whiskies.
Very enjoyable blended drams but I still prefer a single malt.
I thought they meaning all were a bit harsh. Not as good as ones I like such as Scoth and some bourbons
Load more reviews
Back
A Dram for Your Thoughts
Cancel