The Cunning Whiskey From Ireland
Untaxed golden drop

Oooops.
This tasting box isn't on our current list of Home Bar Essentials... but it could be. Add it to your wish list and let us know you want it!
This Box contains 45ml samples of:
The phenomenal Irish Whiskey lives!
Three things in life are 100%: death, taxes, and the desire for a good dram. We don't know about cheating the Reaper, but one can evade taxes and cater to the said desire. Not that we condone tax evasion, but the lovely potions in this Tasting Box would not exist without it. What used to be a clever scheme to con the King is now a delicious and unique niche in the booming world of Whiskeys. Meet the three amazing Single Pot Still Irish Whiskeys.
The green island of Ireland knows a thing or two about Whiskey. But there is something very special the Irish have to offer, and it was almost lost to the sands of history. It was 1785 AD when King George III decided to tax malted barley and earn a quick buck. But the Irish would have none of it, so the ingenious tax-evading rascals added some unmalted barley and distilled the concoction in a single pot still in one distillery. That made the booze spicier and thicker, and the golden liquid became one of the most popular types of Whiskey on the planet. We bet even Georgie the Third enjoyed it when no one was looking.

But, alas, the 20th century came and with it blended Whiskey, which was favorably milder and cheaper. The Blend Tsunami almost sent the single pot still Whiskey on the way of the dinosaurs. But fret not! George Bernard Shaw's favorite poison is making its grand comeback!
The Irish distilleries are having their own renaissance and this Tasting Box brings three wonderful samples of this long overdue revival. Three lavish experiences and unique sets of flavors: the stunning Locke's 8-Year-Old, the masterpiece called Redbreast Edition Lustau, and the unique and limited Writers' Tears Rare Cask Strength 2017.
It's true, the Scots are the kings of Whisky, but their Gaelic cousins offer a splendid and unique concoction of rebellious soul and regal flavors. We thought the single pot still Whiskey is a goner, but like Phoenix, it's back and here to stay.

Here's to the revival! Sláinte!
Smartass Corner

1) Single pot still Whiskey is exclusively made in Ireland and is similar to single malt, with the big difference being the use of malted and unmalted barley. This mixed mash bill makes the Spirit spicier - what many call a "pot still character".

2) The percentage of unmalted barley differs between brands, but it's an important decision, as it affects the final product. Whiskey makers sometimes even add other raw unmalted grains such as oats and wheat.

3) What we now call the "single pot still Irish Whiskey" used to be called simply the "Irish Whiskey". During its heyday (late 19th century), the British Empire adored the "Irish style" and Spirits retailers sold three cases of Irish Whiskey to every crate of Scotch. Even the British aristocracy threw away Cognac and sipped Irish Whiskey after dinner.

4) The rules of what makes an "Irish pot still Whiskey" are: it has to come from Ireland; it has to be aged for at least three years; the minimum amount of each sort of barley has to be at least 30%; and it has to be made in a pot still.

5) Single Pot Still Irish Whiskey is also called "Pure Pot Still Irish Whiskey". Except in the United States. The Alcohol, Tobacco and Trade Commission didn't like the word "pure" and how it concerns food and drink.

6) The single pot still Whiskey was on the brink of extinction - as was the Irish Whiskey production itself. There were only two distilleries in operation by 1980s and the third one opened in 1987. Now, during the renaissance, there are at least 16 distilleries in Ireland with new ones opening all the time. Soon enough, there will be at least thirty operating distilleries in Ireland.
Flavor Spiral™
About The Flavor Spiral
Locke's
Redbreast
Writers Tears
The Flavor Spiral™ is a quick, clear and visually-appealing way to look at the drink's flavor DNA.

It's tasting notes reinvented. The Flavor Spiral™ is a unique and revolutionary way of describing flavors. It was developed by Flaviar tasting panel, industry experts, and You, our dear Flaviar community member.

Your favourite drinks like never before. It could easily be an art form, but that's a conversation for another day.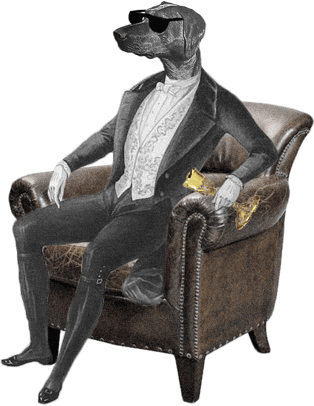 Dog Dogson's
Smartass
Corner
Poteen is a Whiskey made from potatoes, in other words, it's Irish Vodka.
We think you'll like these
Ratings & Reviews
Member Reviews and Ratings of The Cunning Whiskey From Ireland
Nice collection. Really enjoyed them
Loved them all
An outstanding selection of Irish Whiskey's!
Breckenridge Bourbon was phenomenal. So smooth to the palate with a slight sweetness. It was truly my pleasure. Those guys in Colorado got it right!
Back
A Dram for Your Thoughts
Cancel