Singin' In The Grain Vol.2
So many grains, so little time

Oooops.
This tasting box isn't on our current list of Home Bar Essentials... but it could be. Add it to your wish list and let us know you want it!
This Box contains 45ml samples of:
Whisky Grains Gone Rogue

We're singing in the grain, just singin' in the grain
What a glorious feeling, we're happy again…
Why? Because distilleries are going rogue with the grains they're using. And trust us when we say, your Whisky's going to be all the better for it.
Yep, distilleries are are venturing off the beaten path with their grains and experimenting with different finishes. Like crazy vigilantes in pursuit of liberty, justice and a damn good dram. Truth is, different grains yield different tastes. And a lot of distilleries are getting funky with things like quinoa, millet and oats.
"Don't oats belong in a bowl with berries and god awful 7 a.m. wake-up call."
That works, too. But it also gives Whisky a phenomenal creamy taste. Experimentation with different grains and finishes are producing some great results. Need proof? Look no further than the Rye renaissance and American Single Malt movement happening in the U.S. right now. Whisky drinkers are really taken with its spicy kick.
And if it's some spice you're after, the Dry Fly Straight Triticale Whiskey (a hybrid of rye and wheat) might tickle your fancy. But the Koval 100% Millet fills that bill, too. Looking for lighter—dare we say, "refreshing"—dram? Roughstock Montana Spring Wheat should do the trick.

Time to taste, eh?
Smartass Corner

1) What's in a grain? When it comes to Grain Whisky, it's traditionally corn, wheat, rye or non-malted barley. But truthfully, you can make a Whisky out of just about any grain you have on hand, including oats and… quinoa. Yeah, that healthy stuff your significant other makes you eat.

2) Buckwheat is actually a seed, not a grain. In most countries, a spirit made from buckwheat can't officially be called Whisky. The only exception? Believe it or not, it's France. Oui, oui!

3) Now if you're talking about Malt Whisky, you're narrowing down the prospects to solely malted barley. And it's more expensive to produce than a Grain Whisky. So prepare to shell out a bit more from your pocketbook.

4) A few years ago, there was some talk about a single malt Scotch Whisky shortage, but turns out, much of it was overblown. Besides, there's plenty of perfectly delicious blended Whisky out there to whet your whistle.

5) Japan, however, is experiencing a bit of a shortage in the Malt Whisky department. But they're a resourceful sort, ya know. Distilleries like Suntory are experimenting with grains to see what flavor profiles they can build and using different casks for maturation. That's a can-do spirit we can toast to.

6) Believe it or not, the Japanese have even looked to rice as a source for their Whisky. Which is maybe not entirely surprising since the grain is such a staple in their diet. Light and delicate, rice Whiskies are worth experimenting with. Just don't call it sake.

7) Millet is known for growing in arid regions and is used to make "millet-beer" in the Far East. As a grain for distilling, it is a fairly popular base for spirits in Nepal and Central-Eastern Europe.
Flavor Spiral™
About The Flavor Spiral
Koval
Dry Fly
Roughstock
The Flavor Spiral™ is a quick, clear and visually-appealing way to look at the drink's flavor DNA.

It's tasting notes reinvented. The Flavor Spiral™ is a unique and revolutionary way of describing flavors. It was developed by Flaviar tasting panel, industry experts, and You, our dear Flaviar community member.

Your favourite drinks like never before. It could easily be an art form, but that's a conversation for another day.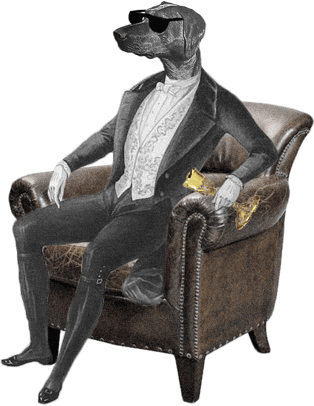 Dog Dogson's
Smartass
Corner
Rye Whiskey is made from mash that is at least 51 per cent rye. The grain gives rye Whiskey its spicy, sometimes peppery, and bitter flavor. Rye was a big seller before Prohibition. After decades in obscurity, it's fashionable again. George Washington distilled rye Whiskey at Mount Vernon.
We think you'll like these
Ratings & Reviews
Member Reviews and Ratings of Singin' In The Grain Vol.2
what a waist
Back
A Dram for Your Thoughts
Cancel