Born In The Usa
Grains that built America.

Oooops.
This tasting box isn't on our current list of Home Bar Essentials... but it could be. Add it to your wish list and let us know you want it!
This Box contains 45ml samples of:
Grains that built America.
Whiskey is big in the US of A! Did you know that George Washington, the first president of US was also the first Whiskey tycoon (keen on distilling Rye), and that it was Lyndon Johnson who made Bourbon the Official spirit of America. American Whiskey has a very serious opponent in Whisky coming from Scotland, Ireland or Japan, but the Bourbons and Ryes have their place in american history... and they are not letting anyone near.
It is the 4 grains that define the final form of American Whiskey. Corn being the main ingredient of the most famous Bourbon, Rye being the main one in yup Rye and then there are also Wheat and Barley that can fly solo but are mainly used as extra in the mashbill. It is the ratio of these four grains in the mashbill that defines what kind of a Whiskey we are talking about. Depending of every distilleries recipe we have countless possibilities but the final drop always speaks for itself.
From the US independence onward each part of the country had their style of distilling and their Spirit. It was the prohibition that put an end to this and left a big mark on distilling industry, but all that changed when the search for tradition that came back to life with craft distilleries boom. They have spread like wildfire across the States, from total innovations to revived recipes all the way back from the 18th century. One common thing they all do, is to try distill the purest of all American Whiskeys.
With this Tasting Box, we explore grains that built America from grain to grain - all born and bred in the USA!
Cheers,
Team Flaviar
Trivia & Smart-Ass Corner
1) It is the set of rules that refer to manufacturing methods rather than location that define Bourbon. It must be matured in new and charred casks of American white oak. No colouring or flavouring of any type is allowed. It must be matured for at least 2 years, if a bottle does not bear an age it is at least 4 years old. The mash bill must contain at least 51% corn.
2) Sour Mash is the fermentation process by which a percentage of a previous fermentation is added to a new batch as a "starter" to get the fermentation going and maintain a level of consistency from batch to batch. A sweet mash means that only fresh yeast is added to a new batch to start fermentation.
3) Rye Whiskey is made from mash that is at least 51 % rye. The grain gives rye Whiskey it's spicy, sometimes peppery, and bitter flavour. Rye was a big seller before Prohibition. After decades in obscurity, it's fashionable again. George Washington distilled rye Whiskey at Mount Vernon.
4) Rye Whiskey was what most distilleries made before Prohibition. Then, after repeal in 1933, Bourbon, made from corn, became more popular. Corn was easier to grow, and the taste was sweeter. Rye whiskey production is only a drop compared with the rivers of bourbon produced now, although Rye whiskey sales have tripled in the past five years.
5) A decade ago there were only 6 brands of Rye Whiskey hailing from Kentucky, nowadays there are more than 50!
6) The Whiskey Rebellion, or Whiskey Insurrection, was a tax protest in the United States beginning in 1791, during the presidency of George Washington. The resistance came to a climax in July 1794, when a U.S. marshal arrived in western Pennsylvania to serve writs to distillers who had not paid the excise.
7) It is presidential. Bourbon was designated "The Official Spirit of America" by an Act of Congress signed by President Lyndon Baines Johnson.
8) Al Capone had a thing for Rye Whiskey, his favourite was Templeton Rye from Iowa.
9) Prohibition in the United States was a national ban on the sale, production, and transportation of alcohol, in place from 1920 to 1933.
Flavor Spiral™
About The Flavor Spiral
Blanton's
Catoctin Creek
Journeyman
The Flavor Spiral™ is a quick, clear and visually-appealing way to look at the drink's flavor DNA.

It's tasting notes reinvented. The Flavor Spiral™ is a unique and revolutionary way of describing flavors. It was developed by Flaviar tasting panel, industry experts, and You, our dear Flaviar community member.

Your favourite drinks like never before. It could easily be an art form, but that's a conversation for another day.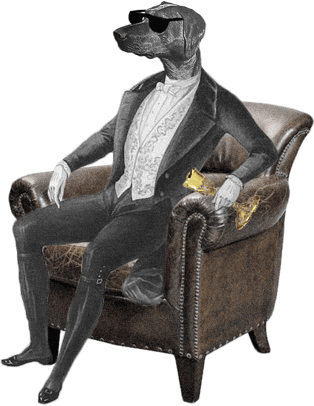 Dog Dogson's
Smartass
Corner
The temperatures of American warehouses are much higher, so the pace of maturation is much quicker for Bourbons than for Scotch Whiskies
We think you'll like these
Ratings & Reviews
Member Reviews and Ratings of Born In The Usa
all the stars go Blanton's...the other ones were ok smooth , something I would drink at a Bar , but not at home with a nice cigar
Good, not great.
Amazing flavor great after tone
Extremely smooth with great depths and flavor
Back
A Dram for Your Thoughts
Cancel