Whiskey In The Jar'ow
Mush-a ring dum-a do dum-a da. Airish fowk know their...

Oooops.
This tasting box isn't on our current list of Home Bar Essentials... but it could be. Add it to your wish list and let us know you want it!
This Box contains 45ml samples of:
Mush-a ring dum-a do dum-a da. Airish fowk know their... Whiskey in the Jar'ow.

In a land not so far far away there are vast green fields, beautiful freckled redheads and great Whiskey distilleries. And many stereotypes, obviously.

When you see the spelling being 'Whiskey', chances are it's not a typo. There's an 'e' in 'Whiskey' when it's Irish. Historically, Irish Whiskey distillers inserted an 'e' to their spelling to differentiate their product from Scotch Whisky. American Whiskeys, both Bourbon and Rye, have in general taken-up the insertion of an 'e'.

Irish Whiskey, as one of the greatest styles of Whiskey, is usually distilled three times, making it oh so smooth and pleasant to the tongue. Or as we overheard: 'The Irish are pussies, they distill their Whiskey three times'.

Unfortunately, the 20th Century saw the decline and fall of the Irish Whiskey industry. In recent years Irish Whiskey started making a comeback. Four distilleries are currently operating in Ireland: New Midleton Distillery, Old Bushmills Distillery (in Northern Ireland), Cooley Distillery and the reopened Kilbeggan Distillery.

Trivia & SmartAss Corner:

1) There are three general Irish Whiskey varieties: 'grain Whiskey' - mostly derived from corn, 'malted barley pot-still-distilled', and 'pure pot-still' or 'single pot still' as it is now officially known - a combination of malted and un-malted 'green' barley distilled in copper pot stills). Irish distillers use unmalted barley for less pronounced biscuit flavours. Irish Whiskeys tend to be super-smooth, less assertive in taste, and finish with a pleasant freshness.

2) Irish Coffee was actually invented in San Francisco, not Ireland. Anyways, here is the recipe: 1 cup freshly brewed strong coffee 1 tablespoon brown sugar 3-4 tablespoons Irish Whiskey Heavy cream, slightly whipped

3) Poteen or Poitin (pronounced potcheen) is a Irish moonshine traditionally distilled in a small pot still made from malted barley, treacle, potatoes, sugar beet or wheat. It was outlawed in 1661 by King Charles II. So it spent the past four centuries in remoteness, a thing of bootleggers and moonshiners, distilled and consumed away from the public eye. Times have changed, however, and Poitin is not a thing of the clandestine anymore, it has risen out from the cellars and cupboards of Irish households.

4) For foodies, Colcannon (from cál ceannann, meaning "white-headed cabbage") is a traditional Irish dish mainly consisting of mashed potatoes with kale or cabbage.

5) The Vikings founded Dublin in 988.

6) The Harp is the official emblem of Ireland, not the shamrock. It was St.Patrick who made the shamrock so popular.

7) 40% of presidents of United States had Irish ancestors.

Now invite you friends, grab your glasses and remember Uncle Flaviar's words: 'Flaviar is not here to help you drink more, but to help you drink better!'

Enjoy. Sláinte!




Flavor Spiral™
About The Flavor Spiral
Greenore
Redbreast
Bushmills
Jameson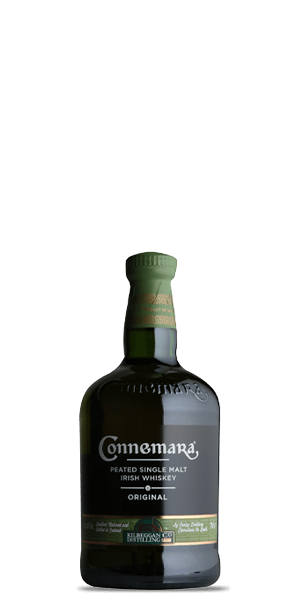 Connemara
The Flavor Spiral™ is a quick, clear and visually-appealing way to look at the drink's flavor DNA.

It's tasting notes reinvented. The Flavor Spiral™ is a unique and revolutionary way of describing flavors. It was developed by Flaviar tasting panel, industry experts, and You, our dear Flaviar community member.

Your favourite drinks like never before. It could easily be an art form, but that's a conversation for another day.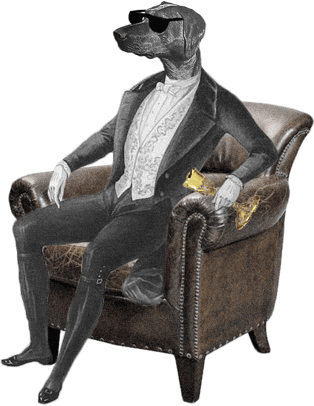 Dog Dogson's
Smartass
Corner
There are many Irish Whiskey varieties: grain Whiskey, malted barley pot-still-distilled, and 'pure pot-still' or 'single pot still' as it is now officially known. Then there is Poitin, one of the first spirits ever made.
We think you'll like these
Ratings & Reviews
Member Reviews and Ratings of Whiskey In The Jar'ow
Back
A Dram for Your Thoughts
Cancel