New World Single Malt
U.S. Single Malt doesn't give a dram
One of the benefits of being a Flaviar member is a standing discount on all Tasting Boxes.
Authenticity Guaranteed
We guarantee every product we sell is authentic.
Free Shipping
Flaviar Members get free shipping on their orders.
Buyer Protection
Money-back guarantee if things go wrong.
This Box contains 50ml samples of:
New World, New Whiskey Game
Stoic eagles. Marilyn Monroe. Cracker Jacks at a baseball game. We're talkin' about 'Murica, of course. Now, cue up the "Star Spangled Banner," because we're about to add one more thing to that list: Single Malt Whiskey.
That's right. What was once a Scottish tradition is now America's game. Today, this spirit is a new force to be reckoned with, as it uses distilling methods similar to the Scottish, but adds a dash of that American gumption with innovative techniques.
Turns out, when it comes to U.S. Single Malt Whiskey, there are no hard and fast rules. Yet.
Life, liberty and the pursuit of Single Malt Whiskey. Such a noble venture. Just don't look to the nation's major distillers for it. It's the small American crafters that are producing these maverick Single Malts. And they're paying homage to Scotland by using similar distilling techniques and the same base ingredient: barley. So then what exactly makes it so gosh darn American? Local ingredients, friends. And gives their Whiskey some rootin' tootin' homegrown flavor.
The Scots have peat to make their Whisky taste smoky, but New Mexico's Santa Fe Spirits has smoked mesquite to create its smooth Colkegan Single Malt Whiskey. Taking a cue from the Scots, Sante Fe went for what they had readily accessible locally. And mesquite just so happened to fill the bill.
And speaking of smoked, Copper Fox Distillery makes its Wasmund's Single Malt Whisky by roasting malted barley over applewood smoke. Then, it's distilled and placed in Bourbon casks with pieces of cherry and apple fruitwood. Are you thinking of a sweet and flaky slice of good ol' American pie? You're not too far off base.
As for Westward American Single Malt, they use Pacific Northwest two-row barley in their mash and then age it like Bourbon in new American Oak after it's been twice-distilled in copper pot stills.
Another common attribute with this new American spirit? It's aged in new charred-oak barrels, cutting down the aging process from ten years to two.
Because Americans don't wait for nothing. Including a reason to drink.
Bottoms up, ya'll.
Smartass Corner
1) The American Single Malt Whiskey Commission doesn't want you to think U.S. Single Malt is a total free-for-all—even for the land of the free. U.S. Single Malts need to be "made from 100% malted barley," "mashed, distilled (at least 160 proof), and matured" in oak casks no greater than 700 liters in America, and "bottled at 80 proof or more."
2) Sales for Scotch Single Malts continue to skyrocket today, especially in good ol' 'Murica. The Distilled Spirits Council of the United States says sales practically tripled from 2002-2015.
3) Hot and humid temps amp up the aging process much faster than those in colder and drier air. And because there is so much variation of climate within the U.S., that will vary a lot in different parts of the country—more so than in Scotland.
4) Today, there are more than 1,315 craft distillers in America. Meaning, you'll find one in every state. Someone say, road trip?
5) Back in 2012, Balcones Distilling won the five-year Best in Glass Competition for its U.S. Single Malt, making it the first American Whiskey to nab the award. Those Scots got nothing on us.
6) Copper Fox Distillery is the only distillery in North America to hand malt their own barley, and they're the only distillery on the planet to use apple and cherry wood smoke to flavor the malted barley. Sly as foxes, those guys.
7) Marrying the worlds of craft beer and American Whiskey, the crew behind House Spirits Distillery's Westward American Single Malt Whiskey ferments their barley with American Ale yeast. That's a brew-tiful combo, right there.
8) Let's dispel a little rumor shall we? People tend to think that single malt Whiskies aren't blends. But guess what? They are. Single malt Whiskies are the result of many barrels blended to create a Whisky. They just happen to come from a single distillery.
Flavor Spiral™
About The Flavor Spiral
Westward Whiskey
Copper Fox
Santa Fe Spirits
The Flavor Spiral™ is a quick, clear and visually-appealing way to look at the drink's flavor DNA.

It's tasting notes reinvented. The Flavor Spiral™ is a unique and revolutionary way of describing flavors. It was developed by Flaviar tasting panel, industry experts, and You, our dear Flaviar community member.

Your favourite drinks like never before. It could easily be an art form, but that's a conversation for another day.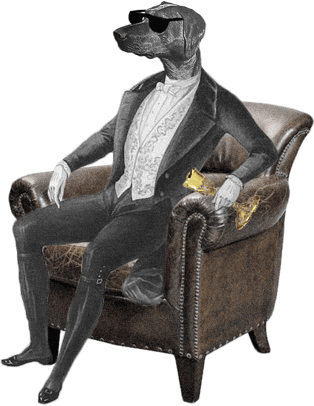 Dog Dogson's
Smartass
Corner
Corn Whiskey is a commercial product that must contain at least 80% corn, be distilled at less than 80% ABV (160 proof) and if wood-aged, may be aged in either used or new un-charred barrels.
We think you'll like these
Ratings & Reviews
Member Reviews and Ratings of New World Single Malt
Awesome variety!
Good mix, the colkegan whiskey was great
Good enough
The Westward is an interesting whiskey with unique flavors. Colkegan is a good solid whiskey. Copper fox should be avoided. It ruined the whole tasting.
First time member, what a way to start! I loved each tasting, from the smooth tasting Westward, to the smokey Copper Fox and the balanced Colkegan. I never would have known about these Whiskeys, thank you!
I enjoyed the distinctive flavors of each, from the very smooth and easily drinkable one, to the spicy cinnamon and leather flavor of another. Look out Speyside, Texas is coming.
Aroma was nice. Started with the fruit, vanilla & cinnamon & moved into the spicy aftertaste. (good transition). From a whiskey rookie the antiseptic mouth feel was a bit much. Over all happy, but will probably wait to purchase until I become a more refined whisky connoisseur
I liked how different each of these whiskeys is - from each other, and from the single malts I've had from Scotland.
Intensely Flavored. Full bodied. Good choice for First tasting box.
A decent box, but I wish I had chosen something different. American "whiskey" is not for me.
I did not like the flavor at all. It was kind of weak and boring
Little bit more on the harsh side of whiskey but overall decent.
Horrible
Overall good variety of "scotch".
The Westward was decent. Enjoyed the dried fruit and vanilla notes. Almost made it taste like a fresh custard. Copper Fox was like chewing on a burnt leather shoe. Seriously. The picture on the flavor spiral was not to scale. Straight. Leather. Shoe . Colkegan was alright. Smokey and fairly non-descript.
Nice entry into American single malts. I did not really care for the Copper Fox as leather flavor was very prominent. Loved the raspberry/white chocolate of the Colkegan from Santa Fe Spirits. The Westward was my 2nd favorite with nice spicy finish and very good blend of flavors.
My first sample box and very good spirits
I really enjoyed the Westward and the Santa Fe. This tasting box was nice to dip the toes into American single malts. The Westward is incredibly similar to Speyside scotches, but I was a little disappointed with the amount of smoke present in the Colkegan. The toasted notes of the Copper Fox reminded me of more sweet notes like butterscotch and burnt caramel. Overall, very nice
Westward set the bar high, as I already knew the quality of their product. I think Colkegan was a close second with its full balance and depth of flavor. Copper fox was my least favorite, but I don't enjoy earthy smoke. I like the variety of this sampling and the flavor profiles chosen.
Copper Pot, was the standout but I would recommend them all
Pretty good overall; the three full sized bottles average $60 each so the value is there. Westward is my favorite 8/10; although the yeasty / beer-y flavors may not be for everyone. Copper fox was the weakest of the three; pretty middle of the road rye. Also cool that this sampler takes you to three very different regions of the US; with each distilleries approach reflecting the region - Oregon in the Pacific Northwest, colonial Williamsburg in Virginia on the east coast, and New Mexico in the Southwest.
Two of the whiskeys included in this were undrinkable. Very disappointed. I don't care for rye flavor, so that could be the issue with this specific box.
These were good, but I have to admit. I had higher hopes for these three bottles. The Westward was my hands down favorite. Still very glad I got to try these.
Two out of three of these I would buy separately. The flavors weren't as "Scotchy" (technical term) as I expected,; all were distinctly Americans, but that's not a bad thing. Well worth the tasting
Did not like the taste of most of these samples but still happy to keep trying!
Good
Colkegan is very good, followed by Westward, and last was Wasmund's. Copper Fox was not shipped.
I'm new to all this since I've mainly drank Jameson but here we go! This was my first try at American Single Malt Whiskey and overall, it was great! Copper Fox was my least enjoyed-very smoky aroma and taste along with a nutty taste. Didn't get the cherry or apple5/10. Then Westward, great tasting8/10 and finally the best for me was Colkegan, at 9/10! Didn't get the smoky taste but the aroma and taste were awesome! I will have this one at my bar!!
Merica! I'm excited that this trio opened me up to our newer single malts in the US. Proper whiskey appreciation whether u insist on a "e" in your whiskey or not can include respectable offers from the Stars and Stripes.
Load more reviews
Back
A Dram for Your Thoughts
Cancel