Kilchoman Whisky Flight
Islay Madness
One of the benefits of being a Flaviar member is a standing discount on all Tasting Boxes.
Authenticity Guaranteed
We guarantee every product we sell is authentic.
Free Shipping
Flaviar Members get free shipping on their orders.
Buyer Protection
Money-back guarantee if things go wrong.
This Box contains 50ml samples of:
Dear Venerable Scotch Elders
There's some young blood coursing through Islay's veins. Now before you start puffin' your chests, we've got a word of advice: scoot your stool over and make some room at the bar. Exchange a few pleasantries with the newbs. Truth is, these farm-distillin' folks are making some mighty fine stuff.
And that takes us to the most southerly island of the Inner Hebrides of Scotland: Islay. That's where you'll find Kilchoman, one of Scotland's youngest distilleries. In fact, it's the first distillery to be built on the island in over 124 years—how's that for some context? As it turns out, Kilchoman's founder, Anthony Wills, has a taste for tradition (and some damn good Scotch). That's what inspired him to revive the lost art of farm distillation, a method that was widely used before the mass commercialization of distilleries in the 1800s.

On that farm, they harvest Islay's fertile grounds for barley before using the traditional—but rarely used—method of floor malting. The barley is peated using ocean-soaked peat bogs before its mashed, fermented and matured in Bourbon barrels and Sherry butts sourced directly from the world-renowned Buffalo Trace distillery in the U.S. and Bodega Miguel Martin in Spain.
Oh, and this stuff's the real deal: Kilchoman's 100% Islay range remains the only Islay single malt produced completely on site, from barley to bottle.
In the box, you'll experience exactly what we're talking about. Machir Bay, Kilchoman's signature Scotch, balances that classic Islay character with a subdued floral complexity. The smooth, young Sanaig talks a lot of smack—it unabashedly slaps your palate with a smoke-infused notes of dark chocolate-covered raisins. And the Kilchoman U.S. Small Batch Limited Edition is a very limited experimental delight.
Here's to Islay's young guns…

Slainte!
Smartass Corner

1) What's in name? To be considered a single malt Scotch, a bottle may only contain Whisky distilled from malted barley and produced at a single distillery.
2) Good things come in small batches: Kilchoman is one of the smallest Scotch distilleries, producing around 120,000 liters a year. By comparison, Ardbeg—one of Islay's most famous distilleries—pumps out over one million liters annually.
3) All they do is win, win, win: Kilchoman's Machir Bay, a vatting of four and five-year-old Bourbon cask matured and Oloroso-finished malt, was awarded a Gold Medal at the 2012 International Wine and Spirit Competition and named Whisky of the Year at the International Whisky Competition.
4) "Sanaig" is the name of a little natural stream that runs by the distillery. And it makes sense for Kilchoman's eponymous bottle—it tastes light and fresh without losing its peaty Islay character.
5) The island of Islay itself plays a large role in the taste of its Whiskies. That's because Islay is largely composed of peat. In fact, most of the water there has a brown-ish hue due to its abundance. But that's not all—the winter gales that blow sea salt inland also factor into some of the briney notes you'll find in their Whiskies.
6) Alright, interesting enough. But what exactly is peat? Peat is thousands of years' worth of decaying vegetation, animals and moss which have evolved into layers that eventually form a bog. It grows at approximate 1mm per year, meaning a bog that's one meter thick has been around for about a thousand years.
7) Ever heard someone say that got 'blind drunk'? The term comes from the product of early Whisky distilling practices. Brewers didn't realize the Beer they were condensing into liquor contained methanol, a raw form of antifreeze that made people blind.
Flavor Spiral™
About The Flavor Spiral
Kilchoman
Kilchoman
Kilchoman
The Flavor Spiral™ is a quick, clear and visually-appealing way to look at the drink's flavor DNA.

It's tasting notes reinvented. The Flavor Spiral™ is a unique and revolutionary way of describing flavors. It was developed by Flaviar tasting panel, industry experts, and You, our dear Flaviar community member.

Your favourite drinks like never before. It could easily be an art form, but that's a conversation for another day.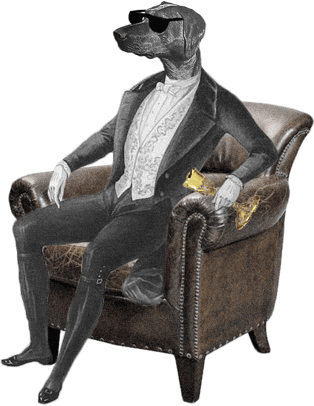 Dog Dogson's
Smartass
Corner
Whisky or Whiskey? The spelling differs geographically. In Scotland and some other parts of the world distilleries usually spell it Whisky; in Ireland and USA they spell it Whiskey.
We think you'll like these
Ratings & Reviews
Member Reviews and Ratings of Kilchoman Whisky Flight
Overall I really enjoyed these samples. The clear differences between each. Flavors were easy to pick out in Machir Bay, a little harder in the small batch, and Sanaig had me adding a couple drops of water.
The samples tasted like rocket fuel. Literally tasted like charcoal lighter fluid. Friends agreed. Not a good choice at all. #1 was the worst and 2 & 3 were a little milder. Seriously I can't believe anybody would drink any of these. Very disappointed. Hopefully my next choices are better
Solid drams and gives you a good sample of what Islay is all about. Not the best but not bad either.
just way too smoky, smoke covers everything else :(
Very much enjoyed the Kilchoman tastings, and appreciated the significant differences between the machir bay and sanaig, enjoying different aspects of both. Further proof that I prefer islay scotch.
Back
A Dram for Your Thoughts
Cancel