Kilchoman Whisky Flight
Islay Madness

Oooops.
This tasting box isn't on our current list of Home Bar Essentials... but it could be. Add it to your wish list and let us know you want it!
This Box contains 50ml samples of:
Dear Venerable Scotch Elders
There's some young blood coursing through Islay's veins. Now before you start puffin' your chests, we've got a word of advice: scoot your stool over and make some room at the bar. Exchange a few pleasantries with the newbs. Truth is, these farm-distillin' folks are making some mighty fine stuff.
And that takes us to the most southerly island of the Inner Hebrides of Scotland: Islay. That's where you'll find Kilchoman, one of Scotland's youngest distilleries. In fact, it's the first distillery to be built on the island in over 124 years—how's that for some context? As it turns out, Kilchoman's founder, Anthony Wills, has a taste for tradition (and some damn good Scotch). That's what inspired him to revive the lost art of farm distillation, a method that was widely used before the mass commercialization of distilleries in the 1800s.

On that farm, they harvest Islay's fertile grounds for barley before using the traditional—but rarely used—method of floor malting. The barley is peated using ocean-soaked peat bogs before its mashed, fermented and matured in Bourbon barrels and Sherry butts sourced directly from the world-renowned Buffalo Trace distillery in the U.S. and Bodega Miguel Martin in Spain.
Oh, and this stuff's the real deal: Kilchoman's 100% Islay range remains the only Islay single malt produced completely on site, from barley to bottle.
In the box, you'll experience exactly what we're talking about. Machir Bay, Kilchoman's signature Scotch, balances that classic Islay character with a subdued floral complexity. The smooth, young Sanaig talks a lot of smack—it unabashedly slaps your palate with a smoke-infused notes of dark chocolate-covered raisins. And the Sauternes Cask Finish is all homegrown barley goodness.
Here's to Islay's young guns…

Slainte!
Smartass Corner

1) What's in name? To be considered a single malt Scotch, a bottle may only contain Whisky distilled from malted barley and produced at a single distillery.
2) Good things come in small batches: Kilchoman is one of the smallest Scotch distilleries, producing around 120,000 liters a year. By comparison, Ardbeg—one of Islay's most famous distilleries—pumps out over one million liters annually.
3) All they do is win, win, win: Kilchoman's Machir Bay, a vatting of four and five-year-old Bourbon cask matured and Oloroso-finished malt, was awarded a Gold Medal at the 2012 International Wine and Spirit Competition and named Whisky of the Year at the International Whisky Competition.
4) "Sanaig" is the name of a little natural stream that runs by the distillery. And it makes sense for Kilchoman's eponymous bottle—it tastes light and fresh without losing its peaty Islay character.
5) The island of Islay itself plays a large role in the taste of its Whiskies. That's because Islay is largely composed of peat. In fact, most of the water there has a brown-ish hue due to its abundance. But that's not all—the winter gales that blow sea salt inland also factor into some of the briney notes you'll find in their Whiskies.
6) Alright, interesting enough. But what exactly is peat? Peat is thousands of years' worth of decaying vegetation, animals and moss which have evolved into layers that eventually form a bog. It grows at approximate 1mm per year, meaning a bog that's one meter thick has been around for about a thousand years.
7) Ever heard someone say that got 'blind drunk'? The term comes from the product of early Whisky distilling practices. Brewers didn't realize the Beer they were condensing into liquor contained methanol, a raw form of antifreeze that made people blind.
Flavor Spiral™
About The Flavor Spiral
Kilchoman
Kilchoman
Kilchoman
The Flavor Spiral™ is a quick, clear and visually-appealing way to look at the drink's flavor DNA.

It's tasting notes reinvented. The Flavor Spiral™ is a unique and revolutionary way of describing flavors. It was developed by Flaviar tasting panel, industry experts, and You, our dear Flaviar community member.

Your favourite drinks like never before. It could easily be an art form, but that's a conversation for another day.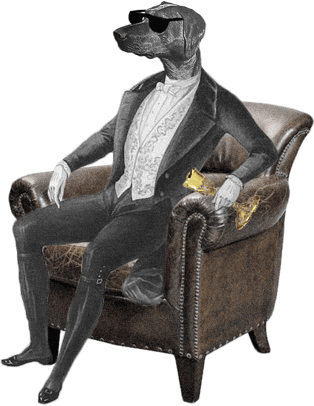 Dog Dogson's
Smartass
Corner
90% of all Scotch Whiskies sold are Blends.
We think you'll like these
Ratings & Reviews
Member Reviews and Ratings of Kilchoman Whisky Flight
A very good Kilchoman Whisky Flight!
Way too peaty for me
Not a scotch fan, sadly only sample set left when I signed up. All 3 were heavily peated, so they blew my palate out.
All of these are peaty beyond my liking. Heavy smoke overwhelmed any other flavors. Not my cup of whiskey.
I liked A and B much better then C(Sauternes) which I was actually expecting to enjoy more. But I would definitely buy one of the other two again.
The kilchoman sanaig was the only one worth buying
Nice pairing. New scotch. Wasn't a fan of the Sauternes but my wife prefers it over the others
I'm surprised the rating is so low on this taster. I enjoyed all of these and I'll be buying one of these bottles for sure. If you enjoy Ardbeg and Laphroaig, I would recommend trying this for sure
If you like peat - there's a whole lotta that here. It was an interesting comparison; my favorite (Sanaig) was still quite peaty but better balanced. The Sauternes cask finish I found to be so peat-dominant that it was a lot of work to pick much else out of it.
Two out of the three were tolerable. I could not get the peat out of my mouth for two days so if that is what you are into then these bottles are for you. If not, run away!
Load more reviews
Back
A Dram for Your Thoughts
Cancel