In The Mood For Wood
Back that Cask Up

Oooops.
This tasting box isn't on our current list of Home Bar Essentials... but it could be. Add it to your wish list and let us know you want it!
This Box contains 45ml samples of:
Light the candles and throw on some 90s R&B… 'cause we're about to get frisky with our Whisky, baby.

These bottles aren't the typical "wham, bam, stick me in some oak, ma'am" types. Oh no. Experimentation is the name of the game here, and these Whiskies like to spice things up by marinating in casks that've been places and seen some things… if you know what we mean.

The question is: are you ready to take your palate for a walk on the wild side? There's only one way to find out. Let's get weird.

While Bourbon's legally required to use new (but charred) American oak barrels for its finish, other types of Whiskies are exempt from having to play by that rule. While the typical drop is aged in a cask that once held Bourbon or Sherry, distilleries are getting crazy with their finishing casks, opting to put their juice in barrels that once held Wine, Rum, Cognac and even Beer. And because the barrel has a huge influence on the color and taste of the Whisky inside (it's estimated that a cask contributes 60% of a Whisky's flavor!), this new experimentation is producing some pretty insane results that promise your palate a pretty wild ride.

Case in point: Auchentoshan Three Wood, a Lowlands Scotch with an affinity for three-way finishes involving Bourbon, Sherry and Pedro Ximenez casks. Then there's Glendalough Triple Barrel, a single malt Irish Whiskey that spends its time in the warm embrace of Bourbon, Oloroso Sherry and Madeira casks. Think those two know how to get freaky? The Isle of Jura Seven Wood says "hold my Beer." This single malt Scotch uses seven (yes, seven) different kinds of casks to arrive at its infinitely complex taste.

Lookin' for a good time? It's all right here in this very box. So slip into something comfortable, yeah? 'Cause these Whiskies know all about a good finish.

Smartass Corner:

1. Finishing, double matured, wood-finishing — they're all the same thing. It's a process that involves moving a Whisky from one cask to another for more complexity in aroma and taste.

2. That's a slightly different thing from aging, which simply refers to the process of Whisky getting older.

3. Recently, The Scotch Whiskey Association clarified their stance on aging. Scotch can be matured in new oak casks and/or in oak casks which have only been used to mature Wine and/or Beer, and/or Spirits.

4. But there are a few exceptions to that rule: no barrels that housed alcohol made from stone fruits, and no barrels that had fruit, flavoring or sweetener added after fermentation or distillation. Them's the breaks, fruit fans.

5. Coming soon to a Scotch near you: barrel-aging using Tequila casks. Ay dios!

6. Who in the heck is Pedro Ximenez? It's not so much of a "who" but a "what." Pedro Ximenez is a white Spanish grape that's typically used to produce a very sweet Sherry. Barrels that held its Wine usually give the Whisky a darker color and lend it a nutty and fruity taste.

7. Whisky isn't the only one who gets to have all the fun when it comes to finishing, breweries are putting their Beer "to sleep" in Whiskey barrels to add more depth and character to the taste profile.
Flavor Spiral™
About The Flavor Spiral
Auchentoshan
Glendalough
Isle of Jura
The Flavor Spiral™ is a quick, clear and visually-appealing way to look at the drink's flavor DNA.

It's tasting notes reinvented. The Flavor Spiral™ is a unique and revolutionary way of describing flavors. It was developed by Flaviar tasting panel, industry experts, and You, our dear Flaviar community member.

Your favourite drinks like never before. It could easily be an art form, but that's a conversation for another day.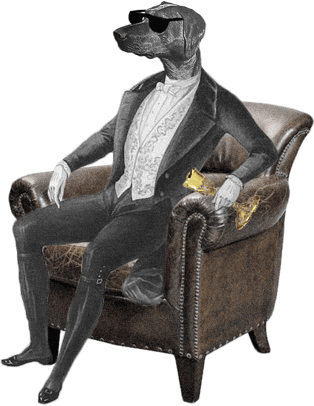 Dog Dogson's
Smartass
Corner
Poteen is a Whiskey made from potatoes, in other words, it's Irish Vodka.
We think you'll like these
Ratings & Reviews
Member Reviews and Ratings of In The Mood For Wood
An outstanding selection of Single Malt Scotches aged in different cask types.
I didn't like the jura 7 wood .. to oaky and like a funky cheesey brine taste ... i dont know but not for me .. the Glendalough was good , nothing wrong with it but plenty other Irish that are better , the three wood was amazing, defo recommend especailly if you like high sherry cask notes as tjis has plenty .. Will defo get a bottle of this
Not my favorites, I prefer a bourbon that is sweeter
I liked the Glendalough Irish Wiskey over the other 2. I would buy a bottle. The other 2 were scotches. They were just ok. One was too harsh.
Fun combo. Preferred the Jura but enjoyed all the tastings. The subtleties of the various woods was quite surprising and impressive.
Back
A Dram for Your Thoughts
Cancel