From The Bible
Jim Murray's gospel

Oooops.
This tasting box isn't on our current list of Home Bar Essentials... but it could be. Add it to your wish list and let us know you want it!
This Box contains 45ml samples of:
Meet the apostles of Whisky
St. Jimmy of Surrey (also known as Jim Murray) is probably already known to ye, dear sisters and brothers in Spirit. Each year since Anno Domini 2003, he's been revealing the best Whisky offerings, writing them down in The Whisky Bible. This Tasting Box explores five epitomes of the holy uisge beatha, so raise your goblets and prepare for the celebration.
Like the other holy book, The Whisky Bible is quite controversial. Who is this Jim Murray character that his review makes or breaks a brand? Why is he the Kingmaker of Whisky? Well, he was the first one to do it, and he tried so many Spirits, you'd be hard-pressed to find a prophet whose gospel carries more weight.
When Jim Murray praised Yamazaki Single Malt Sherry Cask in 2015, for example, the previously obscure Spirit became the hottest stuff overnight. Such is the power of the Jimster. He turned Whiskey into an experience, each great bottle a special event that deserves a ritual.
Now, saint or not, Jim is still just a man, and since our tenet is "Thou shalt tasteth to believeth," thou should savor some of the winners thy-bloody-self, right?
We start with one of the best Whiskies that comes from India, Amrut Fusion, which was the World's Finest Whisky 2010.Going forward, fill thy chalice with Ballantine's 17 YO, the Scotch Blend of 2010.
Crown Royal Northern Harvest Rye is the Canadian Whisky that was crowned Whisky of the Year 2016. Or Nikka Coffey Malt, Japanese Whisky of 2018, which is truly one-of-a-kind. Then, fest upon Glencadam 18 YO (World's third finest Whisky 2018), a pretty "boutique" delight of a Scotch.

Bring some excellence to your palate with Whiskies praised by Mr. Murray, and trust your senses.

(Dr)amen!
Smartass Corner
1) The Whisky Bible created a darker side effect, a sort of a stock market where wealthy speculators hoard well-rated bottles as an investment in order to sell them in the future - never even tasting the Spirit.
2) Jim Murray's holy book may be the reason the Japanese are running out of Whisky. When he praised Yamazaki Single Malt Sherry in 2015, its price went up tenfold in one week, and by the end of the year, a bottle cost 50 times more than before the Whisky Bible came out.
3) The 2019 edition of The Whisky Bible includes 4,700 Whiskies from over 30 different countries: from Scotland to Australia, from Canada to Austria.
4) World Whisky of the Year 2019 is William Larue Weller 128.2 Proof, a 12YO Kentucky Straight Bourbon Whiskey and it's already sold out. Sorry.
5) Jim Murray made the headlines and raised some hell in 2013 when he named two Buffalo Trace Antique Collection Whiskeys as the year's best, saying that Bourbon has overtaken Scotch and that Kentucky became the powerhouse of Whiskey production.
6) Jim wasn't always the most influential Whisky-rating machine. He started as a journalist with the Sunday People and Daily Star. He became the world's first-ever full-time Whisky writer in 1992, releasing his first Whisky Bible in 2003.
7) It is said that Jim Murray has tasted over 20,000 different Whiskies for his book since 2003. On average, he tries three samples per day.
8) There's the "Murray Method" of tasting Whisky with 18 commandments. Some of them are: cleanse your palate with black, unsweetened coffee; use a tulip-shaped glass with a stem; never ever add ice or water; and try the Spirit at least three times before making your final assessment.
Flavor Spiral™
About The Flavor Spiral
Amrut
Ballantine's
Crown Royal
Nikka
Glencadam
The Flavor Spiral™ is a quick, clear and visually-appealing way to look at the drink's flavor DNA.

It's tasting notes reinvented. The Flavor Spiral™ is a unique and revolutionary way of describing flavors. It was developed by Flaviar tasting panel, industry experts, and You, our dear Flaviar community member.

Your favourite drinks like never before. It could easily be an art form, but that's a conversation for another day.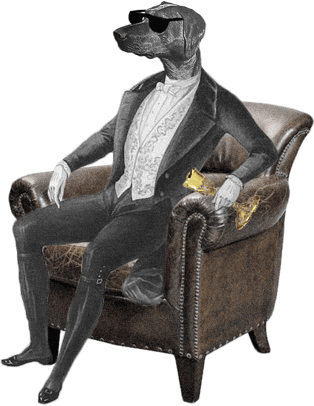 Dog Dogson's
Smartass
Corner
Whisky or Whiskey? The spelling differs geographically. In Scotland, Japan and some other parts of the world distilleries usually spell it Whisky; in Ireland and USA they spell it Whiskey.
We think you'll like these
Ratings & Reviews
Member Reviews and Ratings of From The Bible
Back
A Dram for Your Thoughts
Cancel