The Damnation Revolution
A Battle for the American Spirit

Oooops.
This tasting box isn't on our current list of Home Bar Essentials... but it could be. Add it to your wish list and let us know you want it!
This Box contains 50ml samples of:
A Battle for the American Spirit.
The United States of America. Land of the free. Home of the brave. A country that's come face-to-face with battles of extraordinary proportions. Ones that have pitted the wealthy against the downtrodden. Godliness versus greed. Charlatans against prophets. And in the early 1930s, it waged a moral war against its citizens' right to obtain a drink: Prohibition. If you've ever wondered what it was like to live in America during that heady time, well… pull up a stool and join us for some fine tasting Whiskey.
Because Flaviar is joining arms with USA Network's newest series, DAMNATION, which airs Tuesdays at 9/10 Central, to put you in the heart of Prohibition-era America with the help of some of the U.S. of A's finest Whiskey. DAMNATION takes you to America's heartland in the 1930s—a time when speakeasies witnessed shady deals and explosive showdowns over shots of (questionable) Whiskey. At the heart of the battle is Seth Davenport—a small-town Iowa preacher looking to start a full-blown insurrection against the status quo and, unbeknownst to him, a wealthy industrialist tycoon.
You'll need some strong stock to accompany you on this epic saga. Lucky for you, we've got just the thing—a Tasting Box with quintessentially American spirits found in the rowdy speakeasies of the era. Tipples like American Whiskey, Bourbon and Rye. First up, Journeyman's W.R. Whiskey, a 90-proof trailblazing american Whiskey aged for less than 24 hours in new white oak barrels. Next, New Holland Brewing's Beer Barrel Bourbon, a smooth criminal finished in Dragon's Milk stout barrels. And finally, WhistlePig Rye, a sweet and spicy number aged in new American Oak with a Bourbon barrel finish. If this box doesn't take you there, well… you should have a second round.
Now, pour yourself a drink. Settle in. And enjoy the ride. Because America's heartland never looked (and tasted) so perilously good.
Smartass Corner:

1. When Franklin Delano Roosevelt signed the Volstead Act (that was Prohibition's official name), he's famously quoted as saying, "I think this would be a good time for a beer." We'd have to disagree with good ol' FDR—the occasion called for something much more stiff. Like, Whiskey.
2. There are a few Prohibition-era speakeasies that still exist in the U.S. today, including the New York City's Landmark Tavern, 21 Club and Flûte. Bathtub Gin, not included.
3. Journeyman makes their hooch in a former buggy whip factory that was owned by hardcore Prohibitionist E.K. Warren. Incidentally, he was also known as the "Father of the Featherbone Corset." Try that one on for size.
4. At the heart of DAMNATION is Seth Davenport, a man masquerading as a small town Iowa preacher in the hopes of starting a full-blown insurrection against the status quo. The actor behind the role is Killian Scott, a born-and-raised Irishman—quite a ways from rural America.
5. New Holland Brewing's got some lofty notions about their Beer Barrel Bourbon. They recommend a lil' something called the Bourbon Daisy, which calls for two-ounces of Beer Barrel Bourbon, a half-ounce of simple syrup, a half-ounce of orgeat and one-ounce of lemon juice shaken up into a coupe. And speakeasies would've approved—they developed the concept of a cocktail to mask the taste of the illegal hooch being made. Although, New Holland's Bourbon certainly doesn't need that.
6. The "booze cruise" was an invention born of the Prohibition era. Yep, ships would sail out to international waters where they could legally serve up alcohol. Shots, anyone?
7. WhistlePig's Rye came from the stock made by our northern neighbors that was being used for blending. Ends up, it was some pretty terrific stuff. The WhistlePig crew snatched it up and decided to showcase the spirit as it was intended to be savored. Now it's the most awarded Rye Whiskey in the world. Smooth move, guys.
8. If you wanted to find yourself a good time during Prohibition, all you had to do was look for a green door. For many speakeasies, it was the easiest way to let thirsty patrons know that there was booze inside without outright advertising it and risking legal trouble.
Flavor Spiral™
About The Flavor Spiral
Journeyman
New Holland Artisan Spirits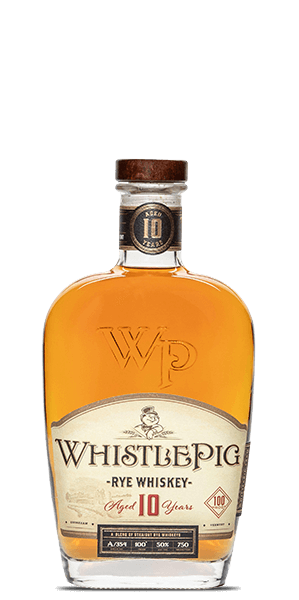 WhistlePig
The Flavor Spiral™ is a quick, clear and visually-appealing way to look at the drink's flavor DNA.

It's tasting notes reinvented. The Flavor Spiral™ is a unique and revolutionary way of describing flavors. It was developed by Flaviar tasting panel, industry experts, and You, our dear Flaviar community member.

Your favourite drinks like never before. It could easily be an art form, but that's a conversation for another day.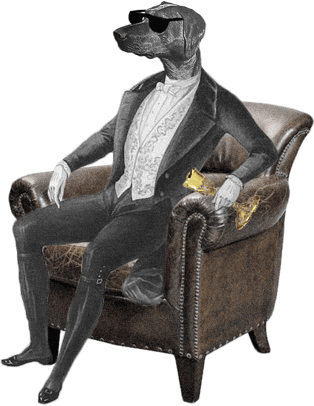 Dog Dogson's
Smartass
Corner
Bourbon set of rules refer to manufacturing method rather than location. It must be matured in new and charred casks of American white oak. No colouring or flavoring of any type is allowed. It must be matured for at least 2 years, if a bottle does not bear an age it is at least 4 years old. The mash bill must contain at least 51% corn.
We think you'll like these
Ratings & Reviews
Member Reviews and Ratings of The Damnation Revolution
A very good sampling of American Whiskies.
New Holland was quite good and I also enjoyed the Whistle Pig rye.
WhistlePig was amazing!! Journeyman was not good as it has too much floral for my tasting.
Whistle Pig was good, but honestly a little spicy for my taste. Loved the beer barrel bourbon. Journeyman was not drinkable.
Journeyman clear was disgusting. The others were OK. So bad I question continuing membership. The whistle pig was good but over priced
This was an okay box. I thoroughly enjoy Whistle Pig, but the other two were average. The Journeyman was, however, a little surprising, but I couldn't get over the over-ripe fruit finish. I'm not sure I would buy full bottles of any of these.
Two out of the three were home runs. Wish I could purchase them both.
I'm not a fan of white whisky, but as they go, The Journeyman was probably the best that I've ever had... If it only had 12 years in the cask. The beer barrel whisky was just that, not memorable enough for me to even recall the name. Whistlepig; however, is quite a nice nip. I enjoyed it enough that I'll probably buy a bottle when I have room in the cabinet.
I thoroughly enjoyed the WhistlePig and will probably be buying a bottle of it. The Journeyman did not seem to belong with the rest
I'm sorry, but this was not my favorite. Journeyman was just not good. it tasted like vodka that someone added ash to and I am not a fan of rye. I guess I prefer a more mellow taste to my bourbon. Four Roses, Buffalo Trace, Koval and Blantons cannot be beat.
Sorry but this is the kind of stuff I pass on at the abc store. Whiskepog is a gimmic bottle and not a good example of the product I am spoiled by the Buffalo Trace wheated burbons and the midwinternights dram when I reach for a rye. I just can't get excited over these samples
Whistlepig was definitely my favorite of the group though I did find Jorneyman very interesting.
Whistlepig was by far the best of the lot. I did not care for the Journeyman. Not much for the unaged whiskeys
Most of the samples were excellent specimens, but a couple of them had now place among the rest...
I guess I am just not a whiskey drinker...
First shipment from Flaviar, very delicious and great idea dor a company! Also, the first time Ive had all three of these brands. First, Whistlepig was delicious! The day after I tried it, I saw several years at the local store. Good pick! Second, the Journeyman. I saw alot of negative reviews, and it is different, but aslo very unique. I havent tasted whiskey like it which is the point! Beer Barrel was equally as good. I cant say anything negative about this pack! However, if it had a Pappy sample in there I wouldnt ve mad either : )
Loved all of them, except for the rye, really not s fan of rye
Whistle Pig was the only one I really really enjoyed. Journeyman was ok but I immediately thought "moonshine" when I saw it. And sort of tasted like so.
Great
The beer barrel was an interesting and delicious whiskey. I thought Journeyman was an interesting whiskey as well that I enjoyed. I was not a fan of the WhistlePig.
I enjoyed the New Holland and Whistle Pig, but did not like the smell or taste of the Journeyman at all.
Journeyman was not the best. New Holland was smooth and enjoyable. WhistlePig was delicious.
Enjoyed the Journeyman but, I wouldn't call it a whiskey. It has the flavor of a nice Moonshine or a less filtered vodka. I did not enjoy the beer notes in the New Holland at all. It turned me off. The Whistle Pig was alright. I wouldn't buy it but, you can pour me a round anytime.
The Journeyman was a disappointment; I had to pour it out. Odor was bad, taste was worse. The other two samples, on the other hand, were very good; the WhistlePig rye is the best rye I've tasted this year.
Journeyman W.R. Not a fan at all the other two of the set were great a bit Spicy for my taste but good
All 3 were great, different but great.
All 3 were fantastic
Load more reviews
Back
A Dram for Your Thoughts
Cancel