Blended, Not Stirred Vol.3
The blended Whisky delights

Oooops.
This tasting box isn't on our current list of Home Bar Essentials... but it could be. Add it to your wish list and let us know you want it!
This Box contains 50ml samples of:
From Scotland With Love
James Bond loved Bourbon but since the only real Double-Oh-Seven was born in Edinburgh, we can agree the Secret Agent swears on blended Whiskies from Caledonia. Put on a bespoke tuxedo jacket, find the nearest Bond girl, hide your Aston Martin keys (responsible drinking, everyone), and grab your favorite Whisky glass. We're tasting three blended Scotch Whiskies!
These three blends were created by an American woman (SIA), an American man (Compass Box) and a Scottish distillery (Isle of Skye). If you are an avid aficionado of Spirits, you probably know what a blended Scotch is, but for casual passersby: it's a mix of malt and grain Whiskies from different distilleries. Simply put: it's a cocktail made to perfection, solely from Whiskies.
Believe it or not, but Whisky was not always popular in southern part of Great Britain (those fancy dandies preferred Brandy or Gin), but during the nineteenth century, three things happened that reshaped the opinion among the Brits.

In 1827, an Irishman called Robert Stein invented the column still that enabled an industrial scale of production, and while the Irish didn't really care for the contraption, the Scots embraced it immediately.
Then, two decades later, the law that only allowed distillers to use barley for Whisky-making, was repealed, allowing different distillates to be blended. A new art was born, and the names of the most prolific artists who put Scotland on the World spirits map are still known today: Walker, Chivas, Teacher, Ballantine.
Then, a nasty bug imported from America decimated half of the French vineyards, rendering Cognac scarce and expensive, so the British snobs had to find a new means of inebriation. Enter homemade blended Whisky that made the Highlanders with their lavish single malts envious.
After that, blended Whiskies conquered the world and are now legion.
Air do shlàinte!
Smartass Corner

1) On average, the cinematic Bond has a drink every 11 minutes, he drinks 14 shots in all movies, and his first Whisky is a glass of Black & White, a blended Scotch.
2) Skyfall is responsible for the most expensive Whisky: a bottle of The Macallan 1962, signed by Daniel Craig, Javier Bardem, and Berenice Marlohe. It raised almost $15,000 at an auction in 2013.
3) To create a good blend, the blender has to taste samples from various casks of malt and grain Whiskies, mostly depending on their sense of smell. The key to a successful marriage is picking the right cask. Distilling is a craft, and blending is an art, where aroma and flavor need to be unvarying and uniform.
4) Andrew Usher (father of Glenlivet) is also the father of blended Whisky. A legend has it that Andrew's mother taught him how to blend Whisky in their kitchen.
5) The Scottish treasury earns $176 every second exporting Whisky. That means 2280 bottles per minute. If you put the yearly export end-to-end, it would run the distance between Edinburgh and New York six times.
6) A dram is an arbitrary measure of Whisky, defined only by the pleasure that it brings to both guest and host. But in reality, the dram is quite precisely defined: 1/8 fl oz.
7) The first blended Whisky was produced in 1860. It was a mixture of malt and grain Whisky and it was called Green Stripe.
8) Not that you need another reason to drink Whisky, but it's good for you (in moderation, of course): it prevents dementia, protects your heart, reduces risk of cancer, boosts cognitive performance and immune system.
Flavor Spiral™
About The Flavor Spiral
Isle of Skye
SIA
Compass Box
The Flavor Spiral™ is a quick, clear and visually-appealing way to look at the drink's flavor DNA.

It's tasting notes reinvented. The Flavor Spiral™ is a unique and revolutionary way of describing flavors. It was developed by Flaviar tasting panel, industry experts, and You, our dear Flaviar community member.

Your favourite drinks like never before. It could easily be an art form, but that's a conversation for another day.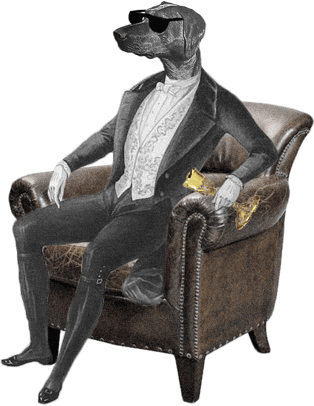 Dog Dogson's
Smartass
Corner
Scotch Whisky is almost never aged in new barrels. Bourbon and Tennessee Whiskey casks are usually used for maturation, while many times ageing process and flavor finishing is concluded in various wine casks, such as sherry or port.
We think you'll like these
Ratings & Reviews
Member Reviews and Ratings of Blended, Not Stirred Vol.3
Decent selection of tasty liquids
Outstanding selection of delicate blends!
A rather disappointing box. Sia and Compass Box can't live up to the hype but luckily Isle of Sky was included as a representation of what a good blend should be!
smell and taste the smoke, spicy
Back
A Dram for Your Thoughts
Cancel