Balcones Whiskey Flight
Don't mess with Texas
One of the benefits of being a Flaviar member is a standing discount on all Tasting Boxes.
Authenticity Guaranteed
We guarantee every product we sell is authentic.
Free Shipping
Flaviar Members get free shipping on their orders.
Buyer Protection
Money-back guarantee if things go wrong.
This Box contains 50ml samples of:
One Texan, three spectacular American Whiskeys
Whiskey royalists say real American Whiskey comes from Kentucky. That may be true, but the Lone-star fellas sure as heck aren't sitting idly and will make the big boys sweat on their throne. Down in Waco, rivers of top-notch hooch are flowing: rugged Bourbons, delicious Single Malts, and liquid redefinitions of what an American Whiskey can be.
Balcones distillery is a small establishment with big ideas and an army of awards. The fact that their Single Malt received over fifty accolades should be enough of a reason to consider treason and declare it the true American Whiskey. We're not here to incite riots – we love the Kentuckians and the Tennessean as much as the next guy, but America is big enough for more than three Whiskey kingdoms.
This box brings three princes: a fantastic Baby Blue (made from blue corn, no relation to Heisenberg's ice), the overachieving Single Malt magic, and a lit 100% Rye Whiskey. The trio of bottles tells a story of ingenuity and love for the craft dating back to the frontier times. The Spirits are of different characters, but they belong to the same Tejano family.
If Texans, god forbid, decide to become independent, they already have all the key pillars of independence: great manners, wonderful country tunes, superb food, and now spectacular Whiskies. We can hear Kentucky shuffle nervously as you try these awe-inspiring Spirits and become a part of a Texas Whiskey Big Bang that is happening right now.
Cheers y'all!
Smartass Corner
1) Not all American Whiskey is Bourbon. It also includes rye, rye malt, malt, wheat and corn Whiskeys. American Whiskey is made of a mixture of various grains following a particular formula called a mash bill. Bourbon's main ingredient is corn, while the components of rye, wheat and corn Whiskeys are quite obvious.
2) American Whiskey was originally mainly made of rye, joined by other types when the colonists started distilling domestic corn. The settlers said the corn was a gift from the Native Americans and the rest is history.
3) Baby Blue Whiskey is made from blue corn, also known as Rio Grande Blue, which grows in Mexico and the Southwestern US. It has a sweet flavor and is commonly used to make tortillas. The richness and oiliness bring round nuttiness, roasted overtones and refined complexity to a Whiskey. It's a true Texas original and we can talk about terroir.
4) For a long time, Texans had to look outside their borders for a good dram of Whiskey. Surprisingly, the greatest hit in Texas isn't Kentucky Bourbon, but a mild-tasting Canadian Whisky. When Chip Tate and Stephen Germer began making Balcones' first Whiskey, they decided to make corn Whiskey - namely from the endemic blue corn.
5) Prohibition shut down the majority of booze-making establishments in Texas. The first post-prohibition distillery was founded in 1995 and only 10 new manufacturers popped up between then and 2008. Today, however, there are more than 100 active licenses in the Lone-Star State.
6) Maturing Whiskey in Texas is a double-edged sword. On one hand, the angels are greedy due to the climate and take a larger share than in other parts of the country, but on the other, the intense maturation environment means more wood character in shorter time. It's quality over quantity in Texas.
7) The idea of "Texas Whiskey" is relatively new and the big Texan wave is yet to come when the process of maturation is complete for the first batches. There is a lot of experimentation and Mark McDavid of Ranger Creek believes "Texas Whiskey" is a big concept with many definitions.
Flavor Spiral™
About The Flavor Spiral
Balcones
Balcones
Balcones
The Flavor Spiral™ is a quick, clear and visually-appealing way to look at the drink's flavor DNA.

It's tasting notes reinvented. The Flavor Spiral™ is a unique and revolutionary way of describing flavors. It was developed by Flaviar tasting panel, industry experts, and You, our dear Flaviar community member.

Your favourite drinks like never before. It could easily be an art form, but that's a conversation for another day.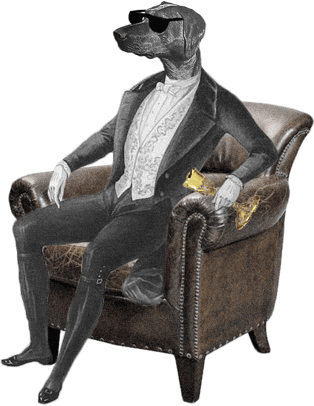 Dog Dogson's
Smartass
Corner
Bourbon set of rules refer to manufacturing method rather than location. It must be matured in new and charred casks of American white oak. No colouring or flavoring of any type is allowed. It must be matured for at least 2 years, if a bottle does not bear an age it is at least 4 years old. The mash bill must contain at least 51% corn.
We think you'll like these
Ratings & Reviews
Member Reviews and Ratings of Balcones Whiskey Flight
Texas rye was a pleasant surprise!
Loved the Baby Blue and enjoyed the Single Malt. However the Rye was nearly undrinkable to me, tried mixing it down into a cocktail and even that wasn't enough to calm the ethanol-esque flavor.
I thought it was smooth and delicious. The Texas single malt was my favorite.
All three have that butter flavor. Not a fan. Leave the butter flavor in the baked cookies and out of my whiskey.
Wasn't a fan of any of these. Really looked forward to tasting but very disappointed.
The Baby Blue Corn was outstanding! The other two not so much.
At first sip I didn't fall in love, but then it went down smooth on ice
The aroma was much different than each taste. I enjoyed each one...the rye best.
Single malt was delicious
I've had a fair amount of various whiskeys. Balcones is a very bold rough taste. All three samples from this distillery were my least favorite ever.
It's was good each had a different bite to it
Very raw moonshine taste.
The single malt was very good and the first one I tried so I was really looking forward to the rest. The Rye was horrible, gagged on the first sip and I am primarily a Rye drinker, very disappointed. The blue corn was ok if you like that lightly aged moonshine taste, not my thing but not horrible either.
Wow, amazing Flavors of caramel and butter and corn. In joyed this thoroughly
Packaging: top notch! Taste: only cared one of the three. However, my tasting partner enjoyed two of the three!
Three very different approaches to unique whiskey. All three are very smooth and comfortably warm.
These are probably the worst bourbons and ryes that I have ever had. Way too much wood... Mesquite maybe? Pure ethanol awfulness
The Single Malt was the only redeeming whiskey in this set. The other 2 seemed heavily played with to enhance flavors that did not work well.
The Texas Rye and single malt were treats for sure
Tastes like burnt wood.
Not what I was hoping for. Not smooth, punch you in the face taste of alcohol.
In comparing it to other whiskeys available on this site: blue could stand its own but the other two would struggle.
The rye was underwhelming the baby blue was awesome
This is a mixed bag... I loved Baby Blue, liked Texas Single Malt, and was underwhelmed by the Rye. Still worth the tasting.
XEq
Awesome
Too buttery
Load more reviews
Back
A Dram for Your Thoughts
Cancel