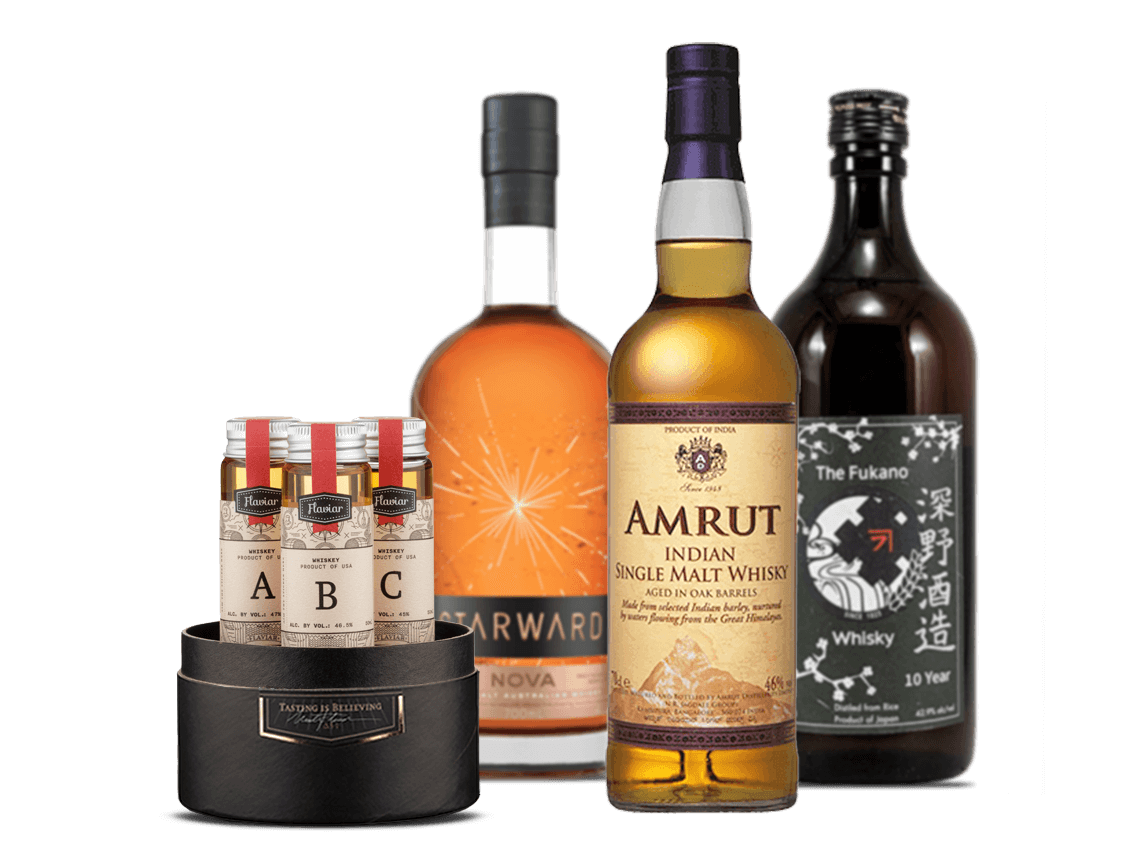 Asia & Oceania Vol.3
House of the Rising Malt

Oooops.
This tasting box isn't on our current list of Home Bar Essentials... but it could be. Add it to your wish list and let us know you want it!
This Box contains 50ml samples of:
Riddle us this: what do Australia and India have in common with Japan?

Turns out, it's an exceptional taste for Whiskey. True story.

While Japan has its fair share of awards and medals, including the gorgeous Fukano 10-Year-Old rice Whisky with its butterscotch, coconut and lychee notes, these two nations are producing some pretty darn exceptional malts that are quickly earning them a reputation in the global Spirits game.

Over in India, for instance, Amrut distillery's Amrut Single Malt Whisky is turning heads all around the world. And this Single Malt expression is doing that with an unforgettable flavor profile that includes toffee, barley-oak sweetness, and licorice-Bourbon notes.

Down under, Australia's Starward Nova has been aged in casks that previously held Australian red wine for about two years thanks to the climate's speedy aging in "Melbourne years." The result is an attention-grabbing Single Malt with a luxurious mouth feel full of red fruit and honey.

You don't have to be a betting man to see that these Far East Whiskies offer low-risk and high-return when it comes to flavor. Time to tip up your cup, throw your hands up and toast to these soon-to-be Whiskey high-rollers.


Smartass Corner:

1) You might think the temps in India would spell disaster for Whisky production. On the contrary — it hovers at about 85-degrees Fahrenheit (35-degrees Celsius) making it comparable to Kentucky and Tennessee Whiskey.

2) However, dry conditions are a huge obstacle for Indian Whisky production. The lack of humidity causes the aging process to increase by about six-fold (i.e. a six-year-old Indian Whisky is similar to an 18-year-old Scotch Whisky).

3) India is the biggest consumer of Whisky in the world… But nearly all the "Whisky" produced there is made from molasses-derived Spirit (Rum?), which — according to EU and US legislation — isn't Whisky at all.

4) While WWII was a horrible time for the world as a whole, Japanese Whisky sales boomed during that time. Sales reports from Suntory and Nikka show a huge boost in domestic consumption during the war, as both companies supplied Whisky directly to the army and Japanese forces.

5) Although Australians have been distilling Whiskey since the mid-19th century, the modern industry really got its start in the mid-1990s when a land surveyor named Bill Lark successfully lobbied against a law that banned microdistilleries.

6) Australian Whiskies tend to set themselves apart from the rest of the Whiskey producing world by using Brewer's malt in their mash bill and using smaller casks for aging. The result: rich, oily malts that stand out from the typical Scotch.
Flavor Spiral™
About The Flavor Spiral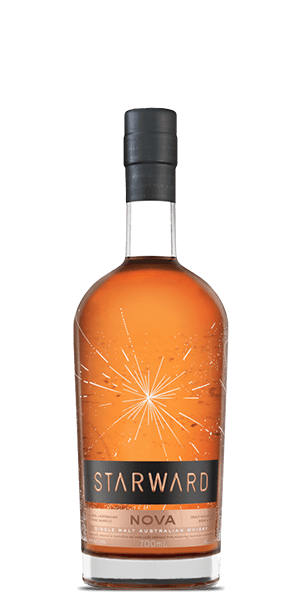 Starward
Amrut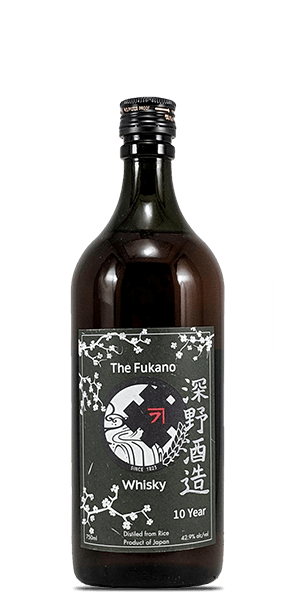 Fukano
The Flavor Spiral™ is a quick, clear and visually-appealing way to look at the drink's flavor DNA.

It's tasting notes reinvented. The Flavor Spiral™ is a unique and revolutionary way of describing flavors. It was developed by Flaviar tasting panel, industry experts, and You, our dear Flaviar community member.

Your favourite drinks like never before. It could easily be an art form, but that's a conversation for another day.
We think you'll like these
Ratings & Reviews
Member Reviews and Ratings of Asia & Oceania Vol.3
Back
A Dram for Your Thoughts
Cancel