Asia & Oceania Vol.3
House of the Rising Malt
One of the benefits of being a Flaviar member is a standing discount on all Tasting Boxes.
Authenticity Guaranteed
We guarantee every product we sell is authentic.
Free Shipping
Flaviar Members get free shipping on their orders.
Buyer Protection
Money-back guarantee if things go wrong.
This Box contains 50ml samples of:
Riddle us this: what do Australia and Taiwan have in common with Japan?

Turns out, it's an exceptional taste for Whiskey. True story.

While Japan has its fair share of awards and medals, including the gorgeous Fukano 10-Year-Old rice Whisky with its butterscotch, coconut and lychee notes, these two nations are producing some pretty darn exceptional malts that are quickly earning them a reputation in the global Spirits game.

Over in Taiwan, for instance, Nantou distillery's Omar Whisky is turning heads all around the world. And this Single Malt expression is doing that with an unforgettable flavor profile that includes cinnamon, dark chocolate, caramel, and mandarin.

Down under, Australia's Starward Nova has been aged in casks that previously held Australian red wine for about two years thanks to the climate's speedy aging in "Melbourne years." The result is an attention-grabbing Single Malt with a luxurious mouth feel full of red fruit and honey.

You don't have to be a betting man to see that these Far East Whiskies offer low-risk and high-return when it comes to flavor. Time to tip up your cup, throw your hands up and toast to these soon-to-be Whiskey high-rollers.


Smartass Corner:

1. You might think the temps in India would spell disaster for Whisky production. On the contrary — it hovers at about 85-degrees Fahrenheit (35-degrees Celsius) making it comparable to Kentucky and Tennessee Whiskey.

2. However, dry conditions are a huge obstacle for Indian Whisky production. The lack of humidity causes the aging process to increase by about six-fold (i.e. a six-year-old Indian Whisky is similar to an 18-year-old Scotch Whisky).

3. Taiwan is a Whiskey force to be reckoned with. When Jim Murray named Kavalan Solist Finho Sherry Cask "New World Whisky of the Year" in 2012, the price of Kavalan bottles shot up to rival the most sought-after Japanese and Scottish Whiskies that were often decades older.

4. The Taiwanese aren't afraid to experiment with wild combos of fruit-centered Spirits and various cask types. But the biggest challenge they face is figuring out the right way to work with the hot climate. Taiwan's weather causes the Whiskey to age faster, but it also means the angels get a bigger share of their hooch.

5. Although Australians have been distilling Whiskey since the mid-19th century, the modern industry really got its start in the mid-1990s when a land surveyor named Bill Lark successfully lobbied against a law that banned microdistilleries.

6. Australian Whiskies tend to set themselves apart from the rest of the Whiskey producing world by using Brewer's malt in their mash bill and using smaller casks for aging. The result: rich, oily malts that stand out from the typical Scotch.
Flavor Spiral™
About The Flavor Spiral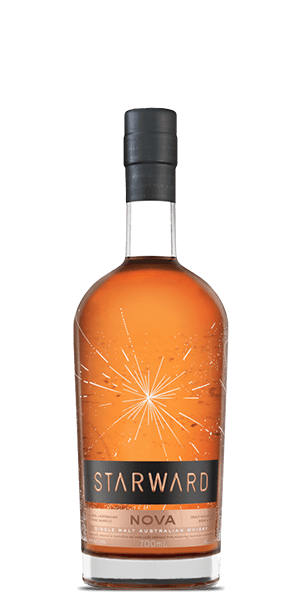 Starward
Omar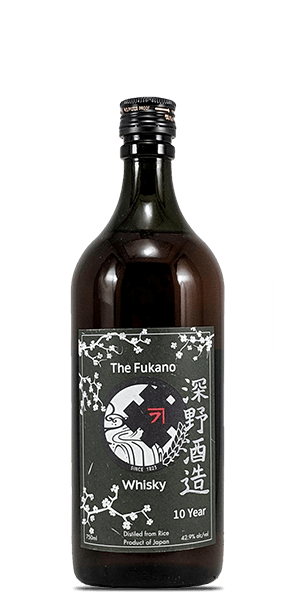 Fukano
The Flavor Spiral™ is a quick, clear and visually-appealing way to look at the drink's flavor DNA.

It's tasting notes reinvented. The Flavor Spiral™ is a unique and revolutionary way of describing flavors. It was developed by Flaviar tasting panel, industry experts, and You, our dear Flaviar community member.

Your favourite drinks like never before. It could easily be an art form, but that's a conversation for another day.
We think you'll like these
Ratings & Reviews
Member Reviews and Ratings of Asia & Oceania Vol.3
I liked the variety of flavors provided by these whiskeys, all good in their own way. All could easily be sippers for experienced and newer members of the whiskey fraternity. I wasn't wowed by any of them, but neither was I let down. I highly recommend this sampler for others looking for something slightly different..
👍🏻
australia's whiskey sucked, very pleasantly surprised by the taiwanese single malt. Japanese whiskey was solid as well
Amazing tasting set. Best I've had so far
A strong and flavorful box for sure! The Nova took me a second to warm up to because it has a sort of bitter bite on the finish but a couple of drops of water made all the difference in unlocking the more fruity and spicy flavors of the Nova. I'd never had Australian whiskey beforehand so it was definitely a good introduction and I wouldn't mind trying more! The Omar tasted almost like a bourbon itself, which makes sense because it was aged in bourbon barrels. But there's a certain earthy dried fruitiness that suggests it's a little more. I'm impressed by the flavors, though I don't think water drops changed much of the flavor profile. While I typically like most Japanese whiskies, admittedly the Fukano was the weakest of the three. To me it seemed to have a lighter and more acidic profile, was more alcohol-forward than the other two, and did not leave as lasting of an impression as the Nova and Omar. I am no means an expert, but I love whisk(e)y. Hope this review helps!
Really enjoyed this as my first box. No home run hitters, but all enjoyable. Definitely just as good or better options for cheaper out there. My preference in order: Omar Starward Fukano
Fukano, wow!!!
None of these were to my liking - I was a bit surprised. I wouldn't choose to buy any of them again. I would finish a glass of the Starward if it was offered to me, but I wouldn't ask for it!
Two of the 3 were average at best. The Japanese 10 year old was the best of the lot.
Interesting group. Very smooth and good flavors.
Love the packaging and the descriptions of each of them. Ready to try the next one
Hello, I just joined and ordered my bottle as well as my tasting box, and I don't see the tasting box on my order. I saw the box as "wishlisted." Does this mean I wait for this box, or do I order another? Not sure how to proceed. Thank you! Excited about being a member of this club and look forward to learning a lot!
Load more reviews
Back
A Dram for Your Thoughts
Cancel