A Tale Of Three Whiskies
Amazing universe of Whisk(e)y

Oooops.
This tasting box isn't on our current list of Home Bar Essentials... but it could be. Add it to your wish list and let us know you want it!
This Box contains 50ml samples of:
Bring a tasty plot twist into your story
Whiskies are all the rage but like with all great art, there are diverse interpretations. That's why this Tasting Box brings three very different Whiskies from three countries: Wales, Ireland and Japan. There are wonderful stories to be told by each bottle, amazing flavors and aromas to experience. They are all a part of the world of Whisky-making, but each belongs to its very unique and marvelous genre. Like books, these Whiskies are just waiting to reveal their stories.
The first bottle, Penderyn's Madeira Gold, is a story of rarity and royalty. The golden Spirit from Wales, where it's spelled "Wysgi", is a classic, aged in ex-Bourbon casks (one of the founding fathers of Kentucky Bourbon, Evan Williams, was from Wales) and refined with a Madeira finish. It comes from a distillery that brought Whisky-making back to Wales after a century. The captivating Wysgi is born in special stills that produce clean and fruity Spirits, and its blood is the purest water around. It's a story that brings creamy, rich and fruity aromas, and crispy, oaky and sweet flavors. It's a story that begins with a loud and cheerful "Iechyd da!" (Which means "cheers" in Welsh and is pronounced lehi-da.)
Tipperary's Knockmealdowns, the second bottle, is a tongue twister that tells an enchanting fairy tale of a bottomless lake haunted by a cursed wench who has to empty the lake with a thimble. Some of that pristine water cuts the rare and mythical Whiskey that is created from only six casks and is matured for a decade in ex-Bourbon barrels. The tale is full of aromas of Irish meadows and orchards, and the magic flavors of honeysuckle and spices. It's a tour-de-force legend of myths and mists.
The third story, coming from the far away Land of the setting sun, is a tale of unbelievable characters and plot twists. Ohishi's Sherry cask matured Whisky is a double agent of mysterious identity. It's made from rice (which is protected by Koi fish squads instead of herbicides), which means it technically isn't Whisky but Shochu. But wait! It's also matured in Sherry casks, so it's not a typical Schochu - it's a Schochu that decided to become a Whisky. In any case, it's a fun conundrum but in the end it doesn't matter; calling names never helped anyone. This enigmatic Spirit is soft and silky and spicy, and wonderfully unique.
Life is a story made of chapters of varying quality, so write a few sentences of joyful decadence and hedonism, and bring some delicious variety and experience to your tale.
So, here's "iechyd da" to you, "sláinte" to your buddies, and "kanpai" to everybody else!
Smartass Corner
1.
Welsh Whisky, known there as "
Wysgi Cymreig
", had been a thing since the fourth century when Constantine the Great fooled around, but completely vanished in the late 19th century when people decided to become boring and abstinent. Thank god, Penderyn was founded in 2000 and brought the Whisky back.
2)
Rice Whisky is just one of the varieties. Barley, corn, rye, and wheat are the usual suspects in bottles of Whisky, but distillers also experiment with oats, millet, spelt, and now rice.
But is a Whisky from rice still Whisky
? Isn't it just aged Shochu? Well, it depends on how you define Whisky. Best rice Whiskies are made and aged the same way ordinary Whiskies are, with one different ingredient. So, whether you call it Whisky or Shochu, it doesn't matter as long as you enjoy it.
3)
Irish Whisky or Irish Whiskey
? Well, both, actually. Historically, Irish distillers adopted the spelling with additional 'e' to separate their Spirit from the Scottish one. Sure, both nations love bagpipes, but there need to be some differences. That being said, both spellings are legal, and many brands dropped the 'e', settling with Irish Whisky. One has to save money, we suppose.
4)
While World War II was quite unpleasant for everybody,
Japanese Whisky actually loved it
. Its sales boomed as companies supplied it directly to the Japanese army. The demand for the golden Spirit was so high most of the Whisky produced in Japan ended up in the stomachs of soldiers.
5)
Both England and
Wales
were without one Whisky distillery for over a century while business boomed in the North. Now, there are thirteen distilleries in England and one in Wales, while there are over 120 in Scotland.
6)
Distillers in Ireland seldom use
traditional dunnage warehouses
. Instead, they mature their Whiskeys in racked warehouses where they palletize the barrels in an upright position. They, too, use a variety of casks, including those that held Bourbon, Sherry, Port, and Maderia, but the majority is poured into first-fill barrels.
7)
In Japan
,
Whisky makers
use second-fill Bourbon barrels and Sherry casks, or barrels made of the indigenous mizunara oak. In the southern part of Japan, maturation occurs at a faster pace due to higher temperatures, but the required legal minimum is three years of aging.
Flavor Spiral™
About The Flavor Spiral
Penderyn
Tipperary
Ohishi
The Flavor Spiral™ is a quick, clear and visually-appealing way to look at the drink's flavor DNA.

It's tasting notes reinvented. The Flavor Spiral™ is a unique and revolutionary way of describing flavors. It was developed by Flaviar tasting panel, industry experts, and You, our dear Flaviar community member.

Your favourite drinks like never before. It could easily be an art form, but that's a conversation for another day.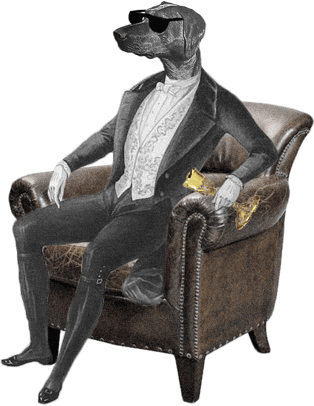 Dog Dogson's
Smartass
Corner
Japanese single malts, like Scottish, are double distilled in pot stills while grain Whiskies in column stills.
We think you'll like these
Ratings & Reviews
Member Reviews and Ratings of A Tale Of Three Whiskies
I absolutely loved the sample package I received. Alas, the folks I invited to blind taste did not enjoy Scotch whiskeys (auto-spell), so that part of the process failed for me. For me, I loved each sample, and I am eminently pleased to have joined the decidedly pleasurable Flaviar program.
Three new absolute favorites. Loved all three of these, all of which are on the sweeter side, the Japanese being the most unique with a little extra character, almost like a sake twist.
solid whiskeys, each with a varied flavor plate.
Pretty good whiskeys.
I enjoyed this very much
Decent variety in this, a bit of something for everyone. The Irish and Welsh whiskey are a bit harsh for me. The Japanese and Welsh are a bit sweet. I would buy the Japanese whiskey if it wasn't around $80 a bottle, maybe a bottle to gift.
The Welsh whisky was sweet all the way through....not bad, but nothing I want all the time. The Irish dram was typical of most Irish whiskies....lightly sweet and steady burn...numbs the tongue, so not a fan. Ohishi was very heavy with malt and sherry....almost slight sherry vinegar at first nose.....slightly tart cherries and sherry with malt in the background on the palate.... tart fruit and malt on the finish.
Load more reviews
Back
A Dram for Your Thoughts
Cancel