Senor, Tequila Por Favor
Tequila Pack

Oooops.
This tasting box isn't on our current list of Home Bar Essentials... but it could be. Add it to your wish list and let us know you want it!
This Box contains 45ml samples of:
Tequila, Señor, is México in a bottle.
Holy guacamole! Red Hot Chili Enchiladas. Every time I open a bottle of Tequila I smell Mariachi playing - that's how powerful this spirit of sacred
Blue Agave
is. And it was high time we gave it a shot.
This party-starting and party-ending Spirit has been around for a while. Long before the Spanish arrived in 1521
the Aztec
made a fermented beverage from the Agave plant which they called
Pulque
. Much is still a mystery, but legend says a lightning struck an Agave plant, cooked the insides and caused the juices to seep out. The Aztecs believed it was a gift from the gods which opened up communications between
mortals and immortals
.
Tequila
came after Pulque in the 17th century, when the
Spanish conquistadors
ran out of their own brandy and began to distill agave, but it wasn't
until the early 1800s
that Tequila as it is known now became popular and mass-produced. Today it has to be made in the
Jalisco State
, where they've got plenty of
Blue Agave plants
- from which Tequila has to be distilled in order to be called as such.
Now we all love Mexico for their
Tacos, Jalapeños, Selma Hayeks, Fridas
and so on, but Tequila has always been a sneaky one and we've all had some
fun
experiences with it.
Luckily the Tequila from this pack isn't that kind. It's 100% Blue Agave Tequila which is quite different from the one we used to down in College.
The pack contains four different styles:
- Blanco/Silver
(un-aged)
- Reposado (
rested
)
- Añejo (
aged)
- Extra Añejo
(extra-aged)
More of a sipping pleasure rather than quick-shot-lime-and-salt-killer. So take your time and enjoy.
Salud!
SmartAss Corner
1) There are over 136 species of Agave. In order for Tequila to be officially called "Tequila", it must be comprised of at least 51% of the Blue Weber Agave species.
2) If the bottle of Tequila does not state on the label that it is manufactured from
100% Blue Agave
, then, by default, that Tequila is a
Mixto
(manufactured from 51% Blue Agave).
3) Tequila labeled
Gold (Oro)
is your indicator (i.e. red flag) that it is a mixto tequila, unaged silver tequila that has been colored and flavoured with caramel to give the appearance of aged tequila.
4)
Tequila is like Champagne or Cognac
. It has a Denomination of Origin, meaning it can only be produced in the
Jalisco State
, Mexico.
5) Jalisco is divided into the
Highlands
(sweeter and fruitier Tequila) and
Lowlands
(more herbaceous Tequila).
6) Tequila
Classifications
:
- Blanco is bottled directly after distillation; or rested up to 2 months
- Reposado (
rested
) must be aged a minimum of 2 months by law
- Añejo (
old
) is aged a minimum of 12 months by law
- Extra Añejo is aged for at least 3 years
7) Top 3 countries by
Tequila consumption
: The US, Mexico, Germany. The US consumes twice as much Tequila as Mexico each year.
8) The difference between
Mezcal and Tequila
is that Tequila has to be made from Blue Agave from the Jalisco state, whereas Mezcal can be produced from any variety Agave and anywhere in Mexico.
9)
Tequila goes bad with time.
Once you open a bottle of Tequila, you better be in the mood to drink it. Generally, you have one to two months before oxidization and evaporation diminish the quality of the Tequila and destroys the Agave flavour profile.
10) Contrary to popular belief, the spiky-leaved agave plant is
not a cactus
.
11) The 1958 song, "
Tequila
" was the first, and only, #1 hit for a band called The Champs.
12)
Mariachi
is a form of folk music from Mexico.
13) The Aztecs believed the drink of the gods was
hot chocolate
.
14) Popular Cocktail -
the Margarita
: ¼ oz Fresh Lime Juice, ½ oz Triplesec, 1 oz Tequila
Flavor Spiral™
About The Flavor Spiral
El Jimador
Casa Noble
Patron
Arette
Sierra Milenario
The Flavor Spiral™ is a quick, clear and visually-appealing way to look at the drink's flavor DNA.

It's tasting notes reinvented. The Flavor Spiral™ is a unique and revolutionary way of describing flavors. It was developed by Flaviar tasting panel, industry experts, and You, our dear Flaviar community member.

Your favourite drinks like never before. It could easily be an art form, but that's a conversation for another day.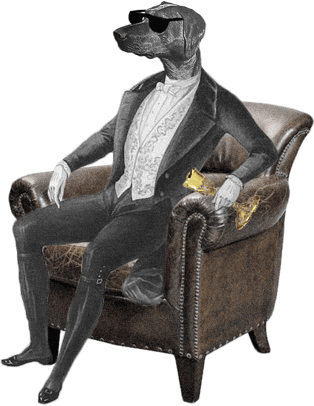 Dog Dogson's
Smartass
Corner
Tequila is like Champagne or Cognac. It has a Denomination of Origin, meaning it can only be produced in the Jalisco State, Mexico.
Ratings & Reviews
Member Reviews and Ratings of Senor, Tequila Por Favor
Love it
Back
A Dram for Your Thoughts
Cancel