The Speyside Of The Noon
The sunny Scotch

Oooops.
This tasting box isn't on our current list of Home Bar Essentials... but it could be. Add it to your wish list and let us know you want it!
This Box contains 45ml samples of:
It's always five o'clock in the after-Noon somewhere. Tea time? Naaah. There is no better time for a Dram than at after-Noon right now. Today, we would recommend something from the Speyside, Sir. Three Spectres of the Dram, The Speyside of the Noon, if we may?


"The Dram is in my head
The Dram is in my head
You raise the blade, you make the change
You re-arrange me 'till I'm sane.
You lock the door
And throw away the key
There's someone in my head
But it's not me."
— Uncle Flaviar dramming The Speyside of the Noon

Pink Floyd, the great and mighty band, gave us a musical masterpiece with The Dark side of the Moon. Rather than dealing with existential problems and music though, we did what we do best to stand on par with them; we mastered the Spectres of Speyside, where the Dram was born and perfected, and where Uisge Beatha still prevails.

But why do they make such great Scotch in Speyside? Perhaps because of their rich natural springs, or the soil which gives birth to the finest barley? Perhaps because of all the adversity the Speysiders had to fight in the centuries past. During the 17th century for example, taxes on strong liquors became a part of life in the Highlands, and Whisky became a smuggler's delight. The ruthless hills became their safe haven, far from the (c)laws of London, and it is in this havoc that Uisge Beatha stood the tide of time and only gained in its (r)evolution.

When Scotch was once again legalised, bootleggers returned and wanted to chip in their knowledge and the art of craftsmanship. The valley was industrialized. Roads, railways, kilns and electric plants were all built in the name of Scotch Whisky, which was soon to be sipped all around the World.

So it is that in adversity we learn, we progress and we Dram. As Voltaire himself put it, "We look to Scotland for all our ideas of civilization."

Sláinte!


SmartAss Corner:

1) Speyside is the sunniest part of the Scotland, and whiskies from the Speyside can generally be classified as light and grassy or rich and sweet.

2) Over 50% of all malt Whisky distilleries in Scotland are located in the Speyside region, which is less than 100 miles wide and 50 miles high. Over 40 distilleries operate in this area.

3) Moonshining is a term used to describe high-proof distilled spirits, generally produced illicitly. This was done extensively in the Highlands during the 17th century, when high taxes were imposed on strong liquor.

4) The Excise Act of 1823 made many very significant changes in the way the industry was taxed and regulated. It laid the foundations for the whole modern Whisky industry, resulting in the rapid demise of illicit distilling and an equally rapid growth in the number of legal distilleries in the following years.

5) The literal meaning of dram in English is simply drink.

6) The Whisky Trail is the world's only trail devoted to single malt whisky and takes in 8 distilleries as well Speyside Cooperage.

7) Whisky or Whiskey? The spelling differs geographically. In Scotland and some other parts of the world, distilleries usually spell it Whisky; in Ireland and USA they spell it Whiskey.

8) Scotch Whisky is almost never aged in new barrels. Bourbon and Tennessee Whiskey casks are usually used for maturation, while many times ageing process and flavour finishing is concluded in various wine casks such as sherry or port.

9) Single Malt Scotch Whisky is made in Scotland using a pot still distillation process at a single distillery, with malted barley as the only grain ingredient. It must be matured in oak casks in Scotland for at least three years (most single malts are matured longer).

10) There's a common misconception that because a certain Whisky is labelled single malt it must be the product of just a single batch or barrel of Whisky. This is incorrect. Most single malts are a blend, in the sense that they're a mixture of Whiskies from one distillery and from malted barley only.
Flavor Spiral™
About The Flavor Spiral
Tamdhu
Singleton
Aberlour
The Flavor Spiral™ is a quick, clear and visually-appealing way to look at the drink's flavor DNA.

It's tasting notes reinvented. The Flavor Spiral™ is a unique and revolutionary way of describing flavors. It was developed by Flaviar tasting panel, industry experts, and You, our dear Flaviar community member.

Your favourite drinks like never before. It could easily be an art form, but that's a conversation for another day.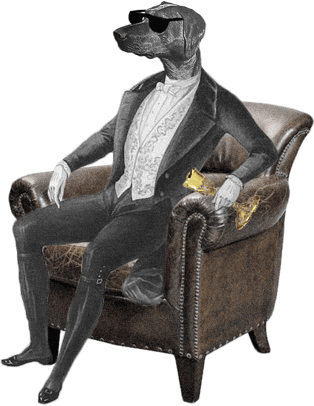 Dog Dogson's
Smartass
Corner
Categories of Scotch Whisky: Single malt, Blended malt (formerly called a Vatted malt), blended, single grain and blended grain Scotch.
Has the largest number of distilleries
Effectively, all the areas surrounding the Speyside region
Unrecognised sub-region of Highlands
Located south of the imaginary line between Glasgow & Edinburgh
A small, rugged island off the west coast of the mainland
Area around the town on the Kintyre peninsula
Scotch Whisky Regions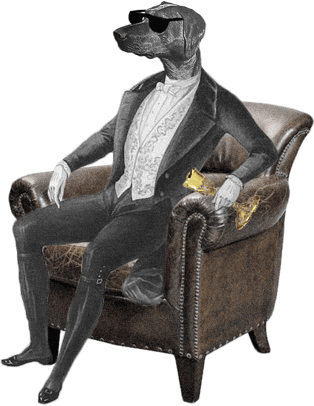 We think you'll like these
Ratings & Reviews
Member Reviews and Ratings of The Speyside Of The Noon
Back
A Dram for Your Thoughts
Cancel