The New Scotch On The Block
Funky fresh malt
One of the benefits of being a Flaviar member is a standing discount on all Tasting Boxes.
Authenticity Guaranteed
We guarantee every product we sell is authentic.
Free Shipping
Flaviar Members get free shipping on their orders.
Buyer Protection
Money-back guarantee if things go wrong.
This Box contains 50ml samples of:
Funky fresh malt

They've got the right stuff and they're tearing up our heart, so we're just going to put it out there: we're stanning this band of Scotch Whisky newcomers… hard. They've hit the scene with their charm, good looks and undeniable talent and, well, we've unofficially nominated ourselves the president of their fan clubs.

There's a dash of fresh talent in this bunch. A few comeback kids, too. But here's the thing: there isn't a one-hit wonder in this batch. So quit playing games with our heart and get into our tumblers, 'cause we want it that way.

Now, if Scotch Whisky were a boy band, well, that would be… something. But the two do have a few things in common:

1. They've got millions of fans all over the world.
2. ...yeah, that's about it.

Scotch Whisky fandom has had its ups and downs, though. Throughout the past few centuries, you'll find periods filled with hard-core guzzlers and groupies and years that are best classified as "meh." But thanks to a renewed obsession with this age-old spirit, the party is back in full swing, giving rise to a new crop of heartthrobs and reviving mothballed classics.

In the latter category, the three fine specimens in this box: Glasgow 1770, which gives away its original birth date in its name (even though its revival didn't happen until 2013… with Gin). Bladnoch 10-Year, an 1817 distillery that stands as one of six remaining Lowland Single Malt distilleries in Scotland. And finally, Wolfburn, a Highland distillery that went belly-up in 1872 only to come back for an encore in 2012 with a range of stellar Single Malts and the occasional small-batch special release.

Hey, this all might sound crazy, but it ain't no lie…

Get in on this Tasting Box before it goes "bye, bye, bye."

Smartass Corner:

1. Single Malt Whisky is made in Scotland using a pot distillation process at a single distillery, with malted barley as the only grain ingredient. And they've been doing it that way for a ridiculously long time — the earliest records date back to 1494.

2. If you're talkin' Scotch, you're talkin' history — and that goes for the barrels used in its production. Scotch Whisky is never aged in new barrels. Typically, it's Bourbon and Tennessee Whiskey casks that are up for the tasks, with the occasional Wine or Port barrel for a smooth finish.

3. You won't find a mothballed distillery in your attic closet. When a distillery is said to be "mothballed," it means that it's been decommissioned due to finances or low demand.

4. Nowadays, you can find over 120 active distilleries churning out some mighty fine juice in Scotland, and they're split into five Whiskey-producing regions: Lowland, Speyside, Islay, Highland and Campbeltown.

5. Scotch Whisky exports hit a record in 2018, with over 1.2 billion bottles exported globally. Most of which wound up in… France.

6. Back in 1725, the English Malt Tax made Scotch illegal, which spawned a large bootlegging operation in the Highlands. King George IV didn't really care, though. He'd still call for his hooch by name — loudly.

7.Twenty million. That's the number of barrels aging Scotch in Scotland. Which outnumbers the population four to one. Those are our kind of odds.
Flavor Spiral™
About The Flavor Spiral
Glasgow 1770
Bladnoch
Wolfburn
The Flavor Spiral™ is a quick, clear and visually-appealing way to look at the drink's flavor DNA.

It's tasting notes reinvented. The Flavor Spiral™ is a unique and revolutionary way of describing flavors. It was developed by Flaviar tasting panel, industry experts, and You, our dear Flaviar community member.

Your favourite drinks like never before. It could easily be an art form, but that's a conversation for another day.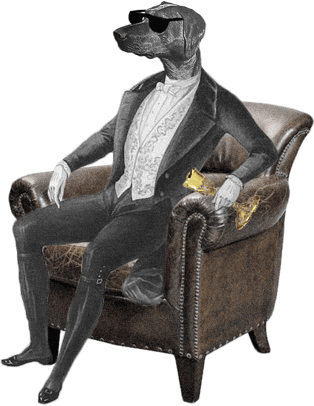 Dog Dogson's
Smartass
Corner
First-class Whisky is taxed not only by the state but also by the angels. This refers to the 4% of Whisky that evaporates from the barrels every year
Has the largest number of distilleries
Effectively, all the areas surrounding the Speyside region
Unrecognised sub-region of Highlands
Located south of the imaginary line between Glasgow & Edinburgh
A small, rugged island off the west coast of the mainland
Area around the town on the Kintyre peninsula
Scotch Whisky Regions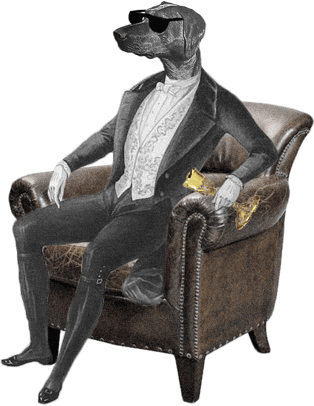 We think you'll like these
Ratings & Reviews
Member Reviews and Ratings of The New Scotch On The Block
A very good selection of fresh & fruity Single Malt Whiskies.
Back
A Dram for Your Thoughts
Cancel