Flavours Of Scotch
So many single malts and so little time
One of the benefits of being a Flaviar member is a standing discount on all Tasting Boxes.
Authenticity Guaranteed
We guarantee every product we sell is authentic.
Free Shipping
Flaviar Members get free shipping on their orders.
Buyer Protection
Money-back guarantee if things go wrong.
This Box contains 45ml samples of:
So many single malts and so little time.
We find Scotch Whisky to be something special, so we just had to make another tribute to these single malts. We made ourselves unavailable to the world and experimented for days in our lab-o-ratory to come out with this killer combination of malts and no hangover.
Sometimes people find Whisky complicated, but it just needs to be explained in the right way. So we used "The Single Malt Whisky Flavour Map", a chart, actually, that helps you discover new Whiskies based on taste. The chart was developed by an independent Whisky expert Dave Broom, and it demonstrates that - when it comes to flavour profiles - all single malts can be plotted on a simple grid.
It's a great way to compare and classify single malts. This means you can identify how light or rich, and how smoky or delicate a Whisky is compared to ones you may already be familiar with.
Now, put these 3 Scottish delights on your flavour map and immerse yourself in the combination of light-rich and delicate-smoky delicacy.
Tasting is Believing!
Sláinte!

SmartAss Corner
Using the Flavour Map / Chart
This simple matrix allows us aficionados to easily explore and understand product differences between various labels. A person who likes light and delicate flavours can try the Glenkinchie, others can go with something quite the opposite like the Talisker, that's more smoky, rich and full-bodied.

On the vertical axis Whiskies are plotted as how smoky or how delicate they are:
1) Delicate: Floral, herbal, grassy freshness <-> Nutty, barley, biscuity subtleness
The Whiskies at this end of the axis normally use no peat in the malting process. While movement up the axis sees an increase in complexity, this is without any discernible level of smokiness derived by peat. Towards the light end there is a floral, grassy freshness. Moving towards the richer side of the map, subtle nutty, barley and biscuity flavours start to come through.
2) Smoky: Medicinal, dry smoke pepperiness <-> Pungent smoky, peaty richness
Single malts found in the two smoky quadrants all contain discernible levels of peat, which is burned in the malting process. Ranging from scented smoke and bonfires, to kippers and lapsang souchong, they're epitomized by Island malts such as Talisker.
On the horizontal axis Whiskies are plotted as how light or how rich they are:
3) Light: Fresh fruit, citrus crispness <-> Leafy, stewed fruit ripeness
This end of the vertical axis houses Whiskies whose characteristics exhibit fresh flavours: green grass, soft fruits, cereal. Such flavours tend to reflect the processes followed by a distillery, such as fermentation or size and shape of the stills.
4) Rich: Dried fruit, sherry richness <-> Spiced, woody complexity
Whiskies at the rich end of the axis contain characteristics often derived from the nature of the wood used during maturation. Typical flavours range from vanilla (given by American oak casks) to nuttiness to cigar box, chocolate and dried fruit (from European oak casks). Whether a cask is first fill or refill will make a difference to flavour.
The Flavour Map has been prepared and endorsed by an independent Whisky expert, Dave Broom, together with Diageo Scotland Limited. In addition to the names of individual distilleries listed on the Flavour Map, the Classic Malts words, the Quaich device, the Flavour Map device and associated logos are trademarks.
Flavor Spiral™
About The Flavor Spiral
Glenkinchie
Dalwhinnie
Talisker
The Flavor Spiral™ is a quick, clear and visually-appealing way to look at the drink's flavor DNA.

It's tasting notes reinvented. The Flavor Spiral™ is a unique and revolutionary way of describing flavors. It was developed by Flaviar tasting panel, industry experts, and You, our dear Flaviar community member.

Your favourite drinks like never before. It could easily be an art form, but that's a conversation for another day.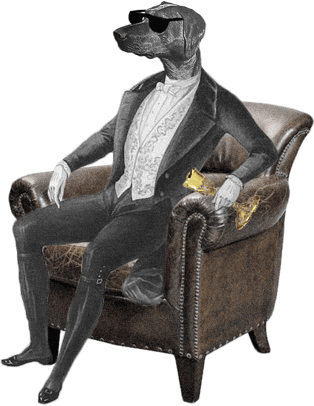 Dog Dogson's
Smartass
Corner
Whisky or Whiskey? The spelling differs geographically. In Scotland and some other parts of the world distilleries usually spell it Whisky; in Ireland and USA they spell it Whiskey.
Has the largest number of distilleries
Effectively, all the areas surrounding the Speyside region
Unrecognised sub-region of Highlands
Located south of the imaginary line between Glasgow & Edinburgh
A small, rugged island off the west coast of the mainland
Area around the town on the Kintyre peninsula
Scotch Whisky Regions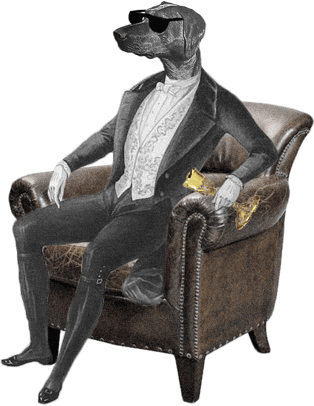 We think you'll like these
Ratings & Reviews
Member Reviews and Ratings of Flavours Of Scotch
Great single malts, got introduced to the Talisker Port Ruigue and fell in love!
Great introduction to Scotch. The three different regions really play well and show you the different styles across Scotland
Big fan of Dahlwinnie. Enjoyed the others as well.
All stellar — the smooth and buttery Dalwhinnie was my favorite, and I can't stop thinking about the deep port-y smoke of the Talisker.
So the box was eh. I like scotch - a lot - but if I were to make a box of the different flavors of single malts, I might have chosen at least one that was more peaty. Most of these are sweet and smoky or with a oak twist. You don't really get to experience any that may be really peaty and that's where I tend to lean. Not a lot of ocean salt in any of these.
Nice selection
Good scotch but not the flavor I was expecting by descriptions.
Good assortment. The Glenkichie Highland was probably my favorite.
Love it
Very nice assortment of scotches. Favorites were the Talisker and Dalwhinnie.
It is an outstanding assortment of the various styles of Scotch!
I liked the Talisker the most. Very rich and peaty. I also liked the Dalwhinnie, I did get an aftertaste of honey that I liked. I thought the Glenkinchie was OK. Very grassy but not otherwise a stand out.
Great selections of malts in this one
More of a question than a review, so this scotch tasting box is rated quite a bit higher than the welcome box, now there is only one whisky different and that's the Talisker for Lagavulin... Any reason why the rating are so different? I haven't tried the Talisker yet bit love Lagavulin, thought it was the best in the box. Am I just a fool or is the Talisker that much better? Bearing in mind can buy Talisker from the supermarket.... Can't get Lagavulin.
Good drams. Especially the Talisker.
I liked these overall. But some were too smoky for my taste
We don't like Scotch apparently. I'm sure they are great if you like very Smokey, spicy, peaty flavors :)
Really great selection of scotch across the board. You'll get a classic honey/caramel scotch, a brighter honey Apple scotch, and a taste of a peated, deep, port infused scotch. Awesome trio!
good good,, talisker the best compare to the other
Great selection
Good selection
nice selection of single malts
Great selection.
Honestly I could care less what the comments prior to this say. I enjoyed every single selection in this box. Truly I'm looking into to owning every single bottle that's how much I enjoyed. I really loved reading the tasting notes, smelling each individual one and getting that aroma and then tasting the ones I couldn't smell. Great selection for good scotch!
I love a good Scotch, but these were a little on the sweet side. I prefer a full bodied Islay that hits you in the face with smoke and brine. These were more on the honey and smooth side. If you're a Lagavulin, Caol Ila, Bunnahabhain fan then this is probably not the tasting box for you.
Great examples of single malt flavor variety.
The three choices are nice with their own unique taste. Dalehinnie was my choice of the three.
Absolutely grand. Loved them all.
I am sampling Lagavulin 16 year old. When I tried it neat, the nose was very peaty and smokey. Very peat forward, Smoky with a salty finish. When I added a drip of water it subdued the peat even though it was still present. The vanilla finish popped with the water.
I am sampling the Dalwhinnie 15 year old from my first sampling box. Neat. Fire forward especially on the nose. Definite smoke. What surprised me was the walnut finish. After adding a drip of water, I found Carmel followed by honey. Water brought out a sweetness. I would purchase this Scotch.
This is a fantastic tasting box. I enjoyed all three neat, no water or ice needed with this selection!!!
Each selection was very good. Fairly similar but enough difference to have distinction
Great tasting.
Great set
I loved all of them
Tasty selection. Confirmed my growing affinity for Talisker as a distillery. The Port Ruth was particularly good.
This was a great sample pack. It had smooth consistent flavors
Lovely selection!
Nice taste across the whisky chart
Smooth and sweet. Perfect for a cold evening. Or a warm evening. Or any evening.
Awesome
Fantastic welcome box! Opened up the world of Scotch for me.
Over all a good verity but not my taste. Not a fan of pepper or hot in my whisky. .
Nice selection ,plenty of variety without compromising taste .
Was not impressed.
Taliskee is awesome! I was not impressed by the other choices.
As a primarily whiskey drinker, this was a smooth Scotch that was easy to sip.
Zžw
Great but I'm not really into Scotch!!
A bit nicer than entry level stuff... The Talisker is probably my favorite peaty scotch, because I don't like peaty scotches. The others are just decent. Not bad or anything, just nothing special as far as I'm concerned.
A great way to sample.
Excellent scotch lineup! I typically overlook the lowland region, but the Glenkinchie was a great introduction to it.
Shah shah
So a great mix and personally brings me to a season of late August to November.
Great start to the club
Load more reviews
Back
A Dram for Your Thoughts
Cancel