Flaviar Welcome Box
Flaviar Welcome Box

Oooops.
This tasting box isn't on our current list of Home Bar Essentials... but it could be. Add it to your wish list and let us know you want it!
Authenticity Guaranteed
We guarantee every product we sell is authentic.
Free Shipping
Flaviar Members get free shipping on their orders.
Buyer Protection
Money-back guarantee if things go wrong.
This Box contains 45ml samples of:
Taste bud revival with Whisky. It doesn't get better than this.
Taste is personal. We all know that, but finding the drinks that you like among the 15,000+ different spirits out there, is a daunting task... So we curate them for you, 3 exciting drinks at a time. Stick with us and you'll experience what the world of flavours has to offer.
Be warned, it will change you – for the good. If you're not ready, take your taste buds and go. But we're sure you're excited so let's begin.
When selecting the right spirits for the Welcome Box, Scotch Whisky came as an obvious choice. It offers the most diverse tasting experience to the king of spirits. And because most people drink some blended-schmoo we thought Scotch Whisky with its terroir diversity to be a flavour-tastic starting point of your adventure.
Let's clarify a few facts:
First, single malt is made from malted barley only. No corn, no grain.
Second, first-class Whisky is taxed not only by the state but also by the angels.
Third, outstanding Whisky can be found in some surprising places, everywhere from India to Switzerland.
Here you have 3 Whiskies from 3 different regions of Scotland: Lowland, Highland and Islay - so you can experience different styles and appreciate the diversity.
Welcome to your flavour journey!
Flaviar
Trivia & SmartAss Corner:
The Five(ish) Single Malt Regions of Scotland are divided into the following five regions:
- Speyside - has the largest number of distilleries
- Highlands - effectively, all the areas surrounding the Speyside region & The Islands, an unrecognised sub-region
- Lowlands - located south of the imaginary line between Glasgow & Edinburgh
- Islay - a small, rugged island off the west coast of the mainland
2) The "Angels' share" or "Angels' tax" refers to the Whisky that evaporates from the barrels. In Scotland, angels take around 2% a year.
3) Simplified, Whisky is basically a beer without the hops that has been distilled two or three times.
4) Got milk? Farmers often pick up grain waste from distilleries and give this nutrient-rich feed to their livestock. The feed helps the cows produce more milk.
5) Single Malt Scotch Whisky is made in Scotland using a pot still distillation process at a single distillery, with malted barley as the only grain ingredient. It must be matured in oak casks in Scotland for at least three years (most single malts are matured longer).
6) Scotch Whisky is never aged in new barrels. Pot Still Distillation Bourbon and Tennessee Whiskey casks are usually used for maturation, while many times ageing process and flavour finishing is concluded in various wine casks such as sherry or port.
7) Whisky lasts forever, supposedly. A sealed bottle of Whisky will last unopened for a century, if not longer. An opened bottle should not change its taste drastically for at least five years, but it depends on how half-full / half-empty the bottle is.
8) The Excise Act of 1823 made many significant changes to the way the industry was taxed and regulated. It laid the foundations for the whole modern Whisky industry, resulting in the rapid demise of illicit distilling and an equally rapid growth in the number of legal distilleries in the following years.
9) "Too much of anything is bad, but too much of good Whisky is barely enough." - Mark Twain.
Flavor Spiral™
About The Flavor Spiral
Glenkinchie
Dalwhinnie
Lagavulin
The Flavor Spiral™ is a quick, clear and visually-appealing way to look at the drink's flavor DNA.

It's tasting notes reinvented. The Flavor Spiral™ is a unique and revolutionary way of describing flavors. It was developed by Flaviar tasting panel, industry experts, and You, our dear Flaviar community member.

Your favourite drinks like never before. It could easily be an art form, but that's a conversation for another day.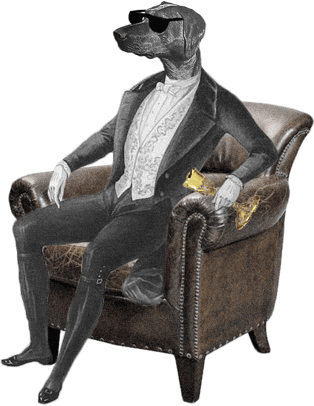 Dog Dogson's
Smartass
Corner
Scotch Whisky is almost never aged in new barrels. Bourbon and Tennessee Whiskey casks are usually used for maturation, while many times ageing process and flavor finishing is concluded in various wine casks, such as sherry or port.
Has the largest number of distilleries
Effectively, all the areas surrounding the Speyside region
Unrecognised sub-region of Highlands
Located south of the imaginary line between Glasgow & Edinburgh
A small, rugged island off the west coast of the mainland
Area around the town on the Kintyre peninsula
Scotch Whisky Regions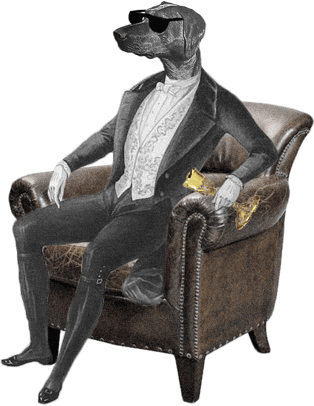 We think you'll like these
Ratings & Reviews
Member Reviews and Ratings of Flaviar Welcome Box
Good into to the Club with a tour of different styles. The Breckinridge was the best imo - very good bourbon I would order in a full bottle. The Copper Fox was a solid rye and Wolfburn a good representative / intro to Scotch. However, neither the Rye nor Scotch was anything special.
Better than anticipated. Whiskey and Rum were exceptionally smooth. Brandy wasn't bad just not my favorite.
A great way to sample some excellent bottles. A good mix to test and intrigue your taste buds!
Great starting set, the Lagavulin is just next level!!
Yes it uuihuhiiyv
Very nice mix of single malts. The Lagavulin is by far the jewel in this box.
A very good selection of Single Malt Scotch Whiskies!
Great box. Perfect samples
Lagavulin was my very first peated whisky I ever tried. An excellent whiskey to start your peat journey. Glenkinchie is vey nice whisky with a strong honey scent on the nose. Also very pleasant to drink. Dalwhinnie is a bit more spicy. The spice lingers quite a while on the tongue, but becomes more sweet with every taste. All in all, three very different whisky's and will definitely add them to my home bar.
Very nice for people starting to explore the differences between whiskys
not what i wanted to be welcomed in with. my expectations weren't met and my hopes aren't high moving forward
Good starter variety, I'd already had 2 of the 3 in the past
Nice 👌🏻
Fantastic, not sure if I'm just a Single Malt Scotch noob but the Lagavulin was just a bit much on the peat side. But Dalwhinnie was amazing and Glenkinchie was great
2 out of three 3 ain't bad - already very familiar with Lagavulin 16 (my favourite), though looking forward to trying the Dalwhinnie & Glenkinchie.
Very tasty, but if I made a welcome box I would probably have a sweeter sherry cask whisky, a non-smokey bourbon cask whisky and then a smokey one. This box got two of them.
This was a nice experience. The Lagavulin is liquid gold from the gods, and while the two others cannot compare in quality, they were fine tries.
I've really enjoyed this small introduction to single malts scotch whisky. Just the Lagavulin 16 was too much peat for me, but I would like to try it again.
I liked Lagavulin and Dalwhinnie! Thank you! :)
This is a great tasting box I'd definitely have the Glenkinchie for the cabinet and the Dalwhinnie was good but I was not a fan of the Lagavulin so it brought the rating down.
I knew already that I liked Lagavulin, the other two surprised me quite happily! Thank you! :D
I am not a huge whisky fan but these were delicious.
Very close to my favorite selection! Smoky and peaty! Just the way I like my dram! Looking forward to my son of peats!
Not at all close to my favorite Scotches. These are very smoky and peaty. Not a fan. Looking forward to other selections though.
Love all of them!
I loved how it had a wide range of taste for a certain style of whiskey.
Lagavulin was brilliant! Great taste box. I was a happy Scotch drinker.
Good mix of different flavor profiles
I can't claim to be a connoisseur of Scotch, but I'm no stranger to it either....and I like my daily glass. I have a nice little collection with 7 different varieties. My "go to" Scotch is Highland Park 12 (and The Balvenie DoubleWood 12, when it's available) and I am usually hesitant at buying something I'm not familiar with because I don't want to spend $70 + on something I won't end up enjoying. So, I think the welcome box was pretty cool. I thought the amount provided in the samples was perfect for a good, decent tasting. Now, what did I think about the samples? Well, the Dalwhinnie 15 was good, but I already knew that because I have a bottle in my collection. On to the Lagavulin 16 ....well, I really tried to be open-minded with it, despite it smelling like medicine, since sometimes things can taste better than they smell... but this was not the case. I sipped it for about 30 minutes, REALLY trying to like it....but without success. Now, the Glenkinchie, that was a very nice surprise. For me, it has a fairly nice balance of taste and smoothness and at a fairly low cost. I will be adding it to my collection.
Not a Scotch guy.
For a start it is a nice gesture from the Flaviar team and quite a decent selection in terms of getting to know the motherland of the magic drink - whisky. It was my first testing box and I belive it comes with really nice package. Glenkinchie 12 Y.O. and Dalwhinnie 15 Y.O. are little bit softer, smoother taste is yet, still different. Lagavulin 16 Y.O. it a whole different world as it represents true, peaty Islay whisky. All of them are 43% A.B.V. which is also a nice start.
No need for very peaty whisky
Lagavulin while peaty is a great taste. Have it with a piece of dark chocolate for a different taste. Glenkinchie was good and definitely a more refined and smoother taste. I enjoyed it and would but it. Dalwhinnie is a favorite of mine. Been to the distillery a couple of times. Very smooth taste not very peaty at all. I'll have another!
The 16 year was horrible. It tasted and smelt like chemicals have been added. Incredibly disgusting and very disappointed. Complete waste of money.
Strong start with a smooth finish.
Loved the packaging; the sample sizes were perfect, and every offering was different levels of outstanding! The lagavulin was unique and memorable.
Fun! Interesting! Learning experience.
Nice box
Lagavulin a hugely peaty whisky - not my thing and a bit out of kilter with the other two, of which Glenkinchie is a bit common. Dalwhinnie my favourite.
Nice but not spectacular
Really amazing experience. The whole packaging was awesome, and all 3 samples were amazing. The lagavulin smokiness made my day.
Lovely!
A great start, my boyfriend and I have differen taste in whiskey but we both enjoyed this box. You get a bit of the difference in age and areas between the different whiskeys.
Very nice start!!! Especially the lagavulin the smoke flavour was awesome and so different to the other 2
A solid starter box. The Dalwhinnie is certainly getting a purchase. It shows the range to a starter person for sure.
A great start for me at flaviar and a good mix of different whsikys
Good start
A great starter to broaden my whisky horizons. Very happy with Dalwhinnie, my favourite of the three.
It's a great starter box. Includes many of the general tastes in the scotch whisky world, and if you don't already know what you like you will have a better shot at finding your favourite after this.
Very smooth and bold taste. The 16 year was my favorite..
Very nice and smooth ! This was my Father's Day gift and I am ready !
I went from youngest to age with these and it seems I prefer them young. The smoke peat one was vile... must be an acquired taste, but I'd be in my grave before I got used to drinking liquid TCP. Gag The younger tipples were nice and fresh
Very nice scotch.
All in all a very pleasant experience. The Glenkinchie lowland didn't impress me, but the Dalwhinnie and Lagavulin more than made up for the weak opening. Two very fine whiskies indeed.
Nice intro to Scottish single malts. Dalwhinnie and Lagavulin are very good representatives of their region, though I would suggest to replace Glenkinchie with another Lowland. Also, it is the welcome box to newcomers at Flaviar. However, most of these are (I suppose) whisky afficionados, so a bit off the beaten track (the three samples are good but pretty standard stuff) would have been nicer.
Good start to the tasting adventure
Awesome starting box. Great way to introduce the different whiskies to newcomers
This is a nice starter pack for someone that wants to get into spirits
Nice start
Decent introduction, just not my preferences.
Pretty average line up
A great introduction to some great whiskey
I tasted them youngest to oldest but I'm afraid the oldest was too peaty and too smokey for my taste. But the the youngest had a small kick, the other
Maybe I am not a fan of Scotch
While interesting to try something new/different, I can say I only liked one of the samples. However, I plan to grill with the two I don't like and see how the flavors change.
Nice variation in the box.
Was a nice mix of the spectrums of Scotch
I did not like a signal one.
So so good and smooth.
Great start to the Flaviar experience. I'm not a drinker but my partner likes to drink occasionally and would love to try new things. This is the perfect way to do so!
Love lagavulin but have it all the time. Wished it was a little more diverse in the sample as I've also have tried Dalwhinnie multiple times as well.
Not worth the price
I wanted to like lagavulin sooo bad but I just can't get past the taste of bandaids. The order in which I liked them was backwards to what I found. Very enlightening for my first box
Excellent way to start
Heavy. Not a good way to start.
Interesting selection, but Lagavulin is too peaty for my taste
Solid decent stuff I hope the next one is better
Not as smooth as I would prefer
Fantastic! Keep the taster coming!
Definitely not my preference. It took me all night to get the taste out of my mouth!
I loved the scotch(es) that were sent in my first box!! Broadening my palate from JW and Oban, is a cool experience!
I'm not fond of the three that I have tasted. Apparently these three is not what I like
Superb samples of scotch! This little gem definitely altered my opinion and taste buds. All three samples were extremely smooth. I drank them neat.
The dalwhine was the reason for my score for sure.
Very nice selection, wide range of styles/flavors. Light, sweet and fruit forward, and salty/peaty. Very nice sampler!
The Dalwhinnie was the best
A nice mix of scotch whiskeys. Some may be a bit less palatable for novice drinkers than others but overall a good quality sampling.
Enjoyed the Gkenkinchie and Dalwhinnie, but the Lagavulin was way too peaty. Dalwhinnie my favorite of the three.
Perfect intro to Scotch and the company.
Dalwhinnie and Glenkinchie were ok, Lagavulin was definitely my LEAST favorite. Hopefully my next box will be better.
Great tasters ! Next time send the bottles !
Good. Each one was unique.
Over all a good verity but just not my taste. Not a fan of pepper or hot in my whisky.
Great first experience with Flaviar and my first with scotch. I love a good whiskey but had never ventured out. I'm in love with the Dalwhinnie! Great learning opportunities to be had!
Great introduction to Scotch Whisky! I'm a noob at Whiskey tasting and this set was perfect for settling me on a course to try more spirits! If you're curious to see the differences between Highlands vs Lowlands Scotch whisky, get this box.
Another great selection!
Great starter pack!
Do not buy this as a gift for someone, they will be disappointed
2 were ok. One was definitely not for me
Great first tasting. The notes were on point. They made it easier for the snack pairings. The quality of the spirits was superb..... nuff said
They didn't taste good except for the one that smelled like gasoline, it wasn't harsh.
A nice array of scotches. Gives one a good sense of the differences in the distillation and ingredients and how it all comes together in taste and color and body.
It was an exquisite beginning to my journey.
Nice regional mix that highlighted the difference geography makes in scotch.
The Star of this tasting pack is easily the Lagavulin 16 year old Whisky, but overall a pretty decent intro into Scotch Whisky and contrasting flavor profiles.
I love scotch, and this box didn't disappoint. A good introduction into different styles with gods exemplars of each region.
Everything in this tasting kit was smooth and flavorful. I would recommend a little bit more variety.
This box lacks variety in terms of flavor.
Hit. Spicy. Intense.
Great matchup and range between a bit of buttery caramel and some solid peat.
What a great welcome box! I really enjoyed the differences in each one of these. The Lagavulin was my favorite, and I expect to purchase a bottle of it soon thanks to this welcome box!
Maybe I'm not a scotch person
The samples were great, I liked the diversity of flavors. Certainly will continue trying the tasting boxes.
Load more reviews
Back
A Dram for Your Thoughts
Cancel