Power Rangers
Mighty, mighty Whisky

Oooops.
This tasting box isn't on our current list of Home Bar Essentials... but it could be. Add it to your wish list and let us know you want it!
This Box contains 45ml samples of:
Go! Go! Cask Strength Super Task Force!

Bad Taste is a villain of the worst kind. It's subtle, vile, cunning and pervasive. But don't worry... we knew exactly who to call for help. A task force of three formidable Cask Strength Scotches: Glengoyne, Glenfarclas and The Ileach.

They have been chosen for their raw ABV power, but each individual expression has its own character, soul and unique superpowers. These Spirits have been summoned and trained for this task, but they could use some help—a worthy sidekick. Are you up for the job? And yes... a color-coded skin-tight spandex suit is out of the question. You get to wear something with style!

Suited up? Good. Shift into Turbo ABV!

Because the world of cask strength Scotch isn't for the faint of heart. See, these spirits hit the bottle straight from the cask—no water dilution. You know what else isn't happening here? Chill filtering. That's what removes chemical compounds after a typical Whisky's maturation. But this isn't your typical Whisky. So that slight cloudiness you're seeing in your glass when adding a few drops of water? It just means all of the good stuff is still intact.

Cask strength Scotches are an intergalactic force to be reckoned with. While the typical Whisky is diluted with water to about 40% ABV, these brawny spirits are entitled to flex a few muscles, clocking in a respectable 50-75% ABV. Needless to say, these are the guys you want standing behind you during a fight.

You might be wondering how to get a handle on these heady spirits. The answer is: Keep it Simple, Zordon. (The acronym KISZ will be catching on any day now. We can feel it.) You can opt to take it straight to the tongue, sure. But you can also play blender, and add as much water as your palate finds pleasurable. If you're feeling the heat, adding a small ice cube is also an option.

But what's a cask strength Scotch's most impressive superpower? The ability to turn any foe into a bar stool warmin', ballad singin' friend.

Sláinte,
your Flavour Rangers!


Smartass Corner

1) The Mighty Morphin Power Rangers was based on a popular Japanese show created in 1975 by Toei Studios called Super Sentai. The U.S. version of the Power Rangers was based off of Beast Rangers of the Dinosaur Corps, the 16th version of the Japanese hit. It was mostly to coincide with the insane popularity of Jurassic Park at the time. Fittingly, the show was originally called Dino Rangers, which show creators quickly realized… didn't quite have the same ring to it.

2) Kids couldn't get enough of the Rangers. When it debuted in 1993, it ranked number one on weekdays with children aged two to 11 and then again outranked all Saturday morning shows for six to 17-year-olds

3) 1172. That's the first recorded instance of a grain spirit. Incidentally, it happened to be in Ireland. A firm record of the same spirit doesn't exist in Scotland until 1492.

4) Bruichladdich produces the strongest cask strength Whisky to date. Bruichladdich X4 Quadrupled Whisky clocks in at a whopping 184 proof (92% ABV). Makers of this Scotch have decided to revive the ancient method of quadruple-distilling that was used in the 17th century.

5) Before he did his time as Walter White in Breaking Bad, Bryan Cranston voiced a few villains in two episodes of the Power Rangers.

6) The Mighty Morphin Power Rangers theme song is loosely based off of the one used for Inspector Gadget. Both have a crazy affinity for the word, "Go!"

7) Good news: your Whisky will probably outlive you. A sealed bottle of Whisky will last for century, if not longer. If it's opened, you can count on an unchanged flavour profile for at least five years.
Flavor Spiral™
About The Flavor Spiral
Glengoyne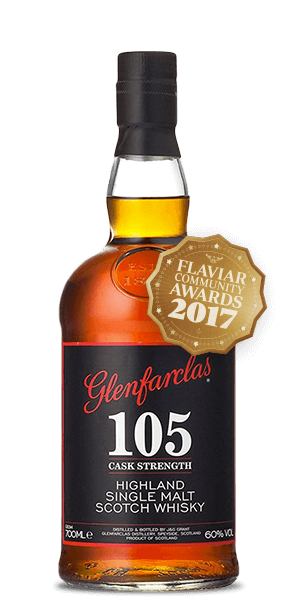 Glenfarclas
Ileach
The Flavor Spiral™ is a quick, clear and visually-appealing way to look at the drink's flavor DNA.

It's tasting notes reinvented. The Flavor Spiral™ is a unique and revolutionary way of describing flavors. It was developed by Flaviar tasting panel, industry experts, and You, our dear Flaviar community member.

Your favourite drinks like never before. It could easily be an art form, but that's a conversation for another day.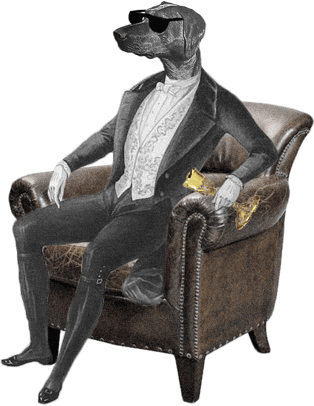 Dog Dogson's
Smartass
Corner
Scotch Whisky is almost never aged in new barrels. Bourbon and Tennessee Whiskey casks are usually used for maturation, while many times ageing process and flavor finishing is concluded in various wine casks, such as sherry or port.
Has the largest number of distilleries
Effectively, all the areas surrounding the Speyside region
Unrecognised sub-region of Highlands
Located south of the imaginary line between Glasgow & Edinburgh
A small, rugged island off the west coast of the mainland
Area around the town on the Kintyre peninsula
Scotch Whisky Regions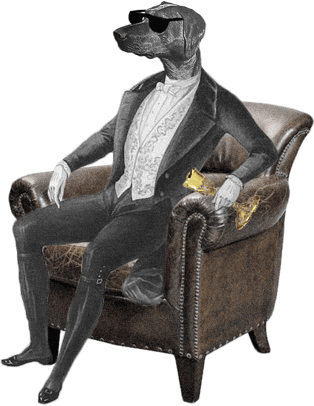 We think you'll like these
Ratings & Reviews
Member Reviews and Ratings of Power Rangers
Overall a nice taste box with 2 more "traditional" floral/fruit/vanilla whiskey and 1 pitted. Interesting to try the cask strength, but I think there is a reason why most whiskey is not that strong. Flavor is more difficult to appreciate when it is that strong. Definitely worth trying though and a good selection.
Glenfarclas is a good kick ;)
Back
A Dram for Your Thoughts
Cancel