In Finish Veritas
In Finish Veritas

Oooops.
This tasting box isn't on our current list of Home Bar Essentials... but it could be. Add it to your wish list and let us know you want it!
This Box contains 45ml samples of:
In the Finish we Believe, in the Finish we Trust.

The Romans used to say IN VINO VERITAS (in wine there is truth) and it is often continued, IN AQUA SANITAS (in water there is health). It all revolves around water and things made of it. Supposedly Jesus made wine from water, and we could say that the Scots chose to make Whisky instead. Wise choice we say. But what is better than Whisky finished with Jesus' favourite drink? Whisky Jesufied?

But Wine was made long before He came along. Apparently it dates back over 6000 years BC, from the area that is today's Georgia. It went westward from there and became the next big thing since bread in Ancient Greece and later Ancient Rome. Everybody loved it.

In this pack you get the finest of both Worlds. We've assembled some of the best Scotch single malts that were finished in ex-wine casks which previously aged different red and white wine varieties; from wine made in France to the Portuguese isle of Madeira. Some of the featured Scotches were fully matured in these ex-wine casks, while others got their finishing touches in them.

Big distilleries and crafty small producers are all taking part in this exciting era of Whisky production. What about you?

Cheers!

Trivia & SmartAss Corner

1) Finishing (also known as double matured, wood-finished or cask-finished) is the procedure that some Whiskies undergo whereby the spirit is matured in a cask of a particular origin and then spends time in a cask of different origin (generally 6 months to 2 years). Typically, the first cask is an American oak cask formerly used to mature bourbon. The second cask may be one that has been used to mature some sort of fortified wine, often sherry, though sometimes port, madeira, or even varietal wines such as burgundy or chardonnay are used.

2) Here's how wine cask-finishing works: After barrels used to age wine are emptied, some of the wine's essence remains in the wood. When those barrels are refilled with a spirit, the spirit "chases" those vinous characters out of the wood, adding subtle flavours and colour to the spirit in the barrel.

3) If you've found a cask-finished spirit that you love, savour it; many are available only in limited supply. Part of that is due to the fact that distillers are still perfecting the art of cask-finishing; although it is a technique with historical pedigree,
apparently it has become something of a lost art.

4) It is estimated the cask contributes 60 per cent of a malt Whisky's ultimate flavour, given how long it spends in one.

5) By a wide margin, Whisky is the spirit most likely to be cask-finished, but distillers are experimenting with other spirits as well, such as Tequila, Rum...

6) Kingsley Amis, writing in 1972's On Drink, relayed a recipe for a concoction he had heard to be Queen Victoria's Tipple. Ingredients: 1/2 tumbler red wine, Scotch. "The quantity of Scotch is up to you, but I recommend stopping a good deal short of the top of the tumbler,"

7) The commingling of Whisky and wine began long before Her Majesty played mad mixologist. It's a story that began as an expedience of intercontinental trade in the bustling 17th century and continues today as distillers and winemakers probe the possibilities of what a drink can be.

8) According to John who supposedly wrote a part of the Bible, Jesus turned water into wine at a wedding in Canaan. They must have had a good time.

9) Monastic orders are the ones to blame for the preservation of wine culture in the middle ages.

10) Wine was mentioned in the oldest known literary work, the epic of Gilgamesh. All ancient cultures had their God of wine, who was credited for inventing this Elixir of Truth.

Trivia & SmartAss Corner - appendix

1) Scotch Whisky is almost never aged in new barrels. Bourbon and Tennessee Whiskey casks are usually used for maturation, while many times ageing process and flavour finishing is concluded in various wine casks such as sherry or port.

2) Single Malt Scotch Whisky is made in Scotland using a pot still distillation process at a single distillery, with malted barley as the only grain ingredient. It must be matured in oak casks in Scotland for at least three years (most single malts are matured longer).

3) There's a common misconception that because a certain Whisky is labelled single malt it must be the product of just a single batch or barrel of Whisky. This is incorrect. Most single malts are a blend, in the sense that they're a mixture of Whiskies from one distillery and from malted barley only.

Flavor Spiral™
About The Flavor Spiral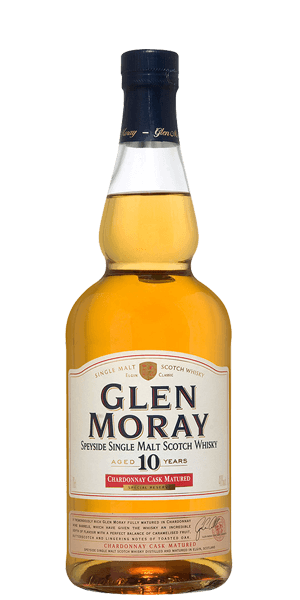 Glen Moray
Tullibardine
The Dalmore
Edradour
BenRiach
The Flavor Spiral™ is a quick, clear and visually-appealing way to look at the drink's flavor DNA.

It's tasting notes reinvented. The Flavor Spiral™ is a unique and revolutionary way of describing flavors. It was developed by Flaviar tasting panel, industry experts, and You, our dear Flaviar community member.

Your favourite drinks like never before. It could easily be an art form, but that's a conversation for another day.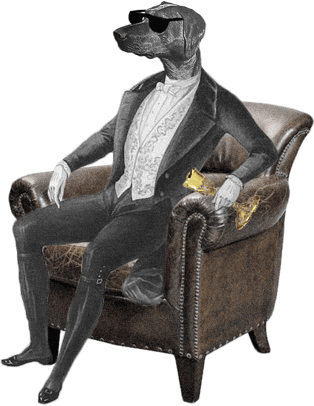 Dog Dogson's
Smartass
Corner
Single Malt Scotch Whisky is made in Scotland using a pot still distillation process at a single distillery, with malted barley as the only grain ingredient. It must be matured in oak casks in Scotland for at least three years (most single malts are matured longer).
Has the largest number of distilleries
Effectively, all the areas surrounding the Speyside region
Unrecognised sub-region of Highlands
Located south of the imaginary line between Glasgow & Edinburgh
A small, rugged island off the west coast of the mainland
Area around the town on the Kintyre peninsula
Scotch Whisky Regions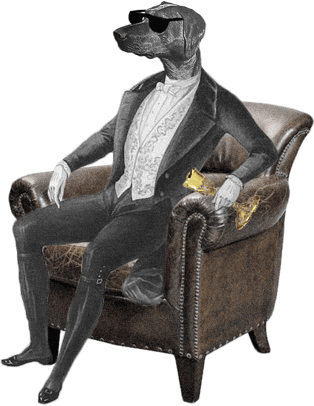 We think you'll like these
Ratings & Reviews
Member Reviews and Ratings of In Finish Veritas
Back
A Dram for Your Thoughts
Cancel