Blended, Single & Strong
The Beautiful World of Scotch

Oooops.
This tasting box isn't on our current list of Home Bar Essentials... but it could be. Add it to your wish list and let us know you want it!
This Box contains 50ml samples of:
So many Scotches and so little time.
We find Scotch to be something special. From its smooth blended malts, exquisite single malts, to its cask strength beasts, it is a world of tingling sensations that can take an eternity to explore. So how to begin with this "gruesome" task of finding your own little spot under the Scotch sun?! We truly believe that tasting is the only path to redemption… There is no right or wrong here, some prefer the peat and some prefer their tipple to be quite milder. In the end it is all about, well you've guessed it by now, tasting! The more you taste the more will you know about Scotch, and well, yourself… after all "Tasting is Believing!"
So stop wondering what makes a Scotch a Scotch, how a blend can become so perfectly balanced, and what exactly is a single malt. We'll give you all the hints and present you a great dram from each category. Let's start… Single malt Whisky is made in a single distillery from a mash that uses only one particular malted barley, and well, a blended Scotch is a mix of malt and grain Whiskies, sourced from several different distilleries. There you go first box, checked.
To get the best possible look into the realm of Scotch, we made ourselves unavailable to the world, and experimented for days in our lab-o-ratory to come out with this killer combination of drams, and no hangover.
Here they are, the 3 representatives of Scottish delight: a blended malt, a single malt and a cask strength. A selection that will give you the first glimpse into exploration of the Flavors of Scotch.
Tasting is Believing!
Sláinte!
SmartAss Corner
1) Simplified, Whisky is basically a Beer without the hops, that has been distilled two or three times.
2) There are four categories of Scotch: single malt, blended malt (formerly called vatted malt), blended, and single grain.
3) Whisky or Whiskey? The spelling differs geographically. In Scotland and some other parts of the world, distilleries usually spell it Whisky; in Ireland and the USA they spell it Whiskey.
4) The "Angels' share" or "Angels' tax" refers to the 4% of Whiskey that evaporates from the barrels every year.
5) There's a common misconception that because a certain Whisky is labeled "single malt," it must be the product of just a single batch or barrel of Whisky. This is incorrect. Most single malts are a blend, in the sense that they're a mixture of Whiskies from one distillery, and from malted barley alone.
6) Scotch Whisky is never aged in new barrels. Bourbon and Tennessee Whiskey casks are usually used for maturation, and often followed up by a secondary aging process and flavor finishing in various Wine casks such as Sherry or Port.
7) Cask strength Scotches are an intergalactic force to be reckoned with. While the typical Whisky is diluted with water to about 40% ABV, these brawny spirits are entitled to flex a few muscles, clocking in a respectable 50-75% ABV. Needless to say, these are the guys you want standing behind you during a fight.
8) 90% of all the Scotch Whiskies sold are blends.
Flavor Spiral™
About The Flavor Spiral
Isle of Skye
Kilchoman
Tamdhu
The Flavor Spiral™ is a quick, clear and visually-appealing way to look at the drink's flavor DNA.

It's tasting notes reinvented. The Flavor Spiral™ is a unique and revolutionary way of describing flavors. It was developed by Flaviar tasting panel, industry experts, and You, our dear Flaviar community member.

Your favourite drinks like never before. It could easily be an art form, but that's a conversation for another day.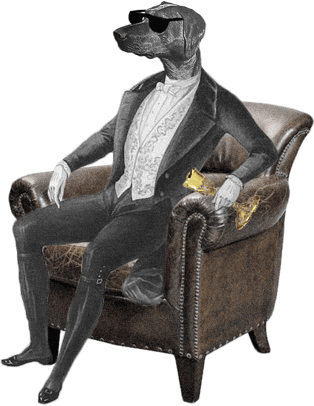 Dog Dogson's
Smartass
Corner
Scotch Whisky is almost never aged in new barrels. Bourbon and Tennessee Whiskey casks are usually used for maturation, while many times ageing process and flavor finishing is concluded in various wine casks, such as sherry or port.
Has the largest number of distilleries
Effectively, all the areas surrounding the Speyside region
Unrecognised sub-region of Highlands
Located south of the imaginary line between Glasgow & Edinburgh
A small, rugged island off the west coast of the mainland
Area around the town on the Kintyre peninsula
Scotch Whisky Regions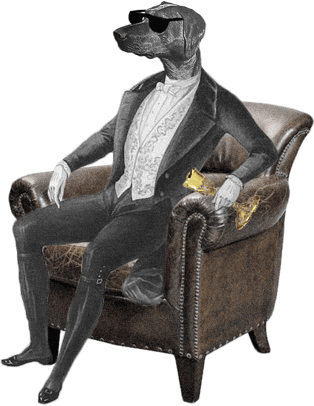 We think you'll like these
Ratings & Reviews
Member Reviews and Ratings of Blended, Single & Strong
Definitely a diverse blend of Scotches. Worth trying if you are looking to sample different areas
A and C were great. B was alittle much with the smoke at first and long lasting taste.
Back
A Dram for Your Thoughts
Cancel