Blended, Not Stirred
Blended, not Stirred

Oooops.
This tasting box isn't on our current list of Home Bar Essentials... but it could be. Add it to your wish list and let us know you want it!
This Box contains 45ml samples of:
What was James Bond's favourite Drink?

Gin Martini? Vodka Martini? Not really.

A meticulous study of Fleming's complete body of work has disclosed that James Bond's most preferred tipple was Whisky. By a long margin!

Whether single malt, blended or even Whiskey, we don't know, but never mind that – waitress, Blended, not Stirred please.

This time around we travel to the world of Blended Scotch, a world that is undeservedly unappreciated and shunned by certain holier-than-thou Whisky communities. Admittedly, there are some awful blends out there, but after years of scientific drinkalysis, we can assure you that many are an absolute delight – comparable even to single malts.

But what is this stuff anyway? Well, a Blended Scotch is a mix of malt and grain Whiskies, sourced from several different distilleries. Usually a ratio of 35% Malt and 65% Grain is employed, but it depends of course. Blenders use anywhere from 15 to even 50 different malt Whiskies for their blending purposes.

Blended Scotch will work in a variety of fashions. Drink it neat or with a block of ice, whatever your heart desires. The "rules" here are more relaxed than for single malts.

Go nuts, you only live twice, right?

Cheers!

SmartAss Corner

1) There are four categories of Scotch: single malt, blended malt (formerly called a vatted malt), blended, and single grain.

2) There are two different ways to use the word blend—an informal way and a formal, or legal, way. Informally, a blend is a mixture—in this case, a mixture of two or more Whiskies that are bottled and sold as one Whisky. Formally, however, a blended Whisky is a product that contains a mix of barrel-aged malt and grain Whiskies.

3) There's a common misconception that because a certain Whisky is labelled "single malt," it must be the product of just a single batch or barrel of Whisky. This is incorrect. Most single malts are a blend, in the sense that they're a mixture of Whiskies from one distillery and from malted barley only.

4) Blended malt Scotch Whisky was formerly called Vatted malts. These are single malt blends from two or more distilleries.

5) Blended grain Scotch Whisky is a blend of single grains from two or more distilleries. Single grains are usually known for being light and mild, but some distilleries produce exceptional grain Whiskies.

6) Most blended Whiskeys do not list an age, although the regulations governing its production in some countries specify a minimum aging requirement. Canadian, Scottish, and Irish Whisk(e)y must all be aged at least three years.

7) 90% of all Scotch Whiskies sold are blends.
Flavor Spiral™
About The Flavor Spiral
Pig's Nose
MacNaMara
Johnnie Walker
Chivas Regal
Dewar's
The Flavor Spiral™ is a quick, clear and visually-appealing way to look at the drink's flavor DNA.

It's tasting notes reinvented. The Flavor Spiral™ is a unique and revolutionary way of describing flavors. It was developed by Flaviar tasting panel, industry experts, and You, our dear Flaviar community member.

Your favourite drinks like never before. It could easily be an art form, but that's a conversation for another day.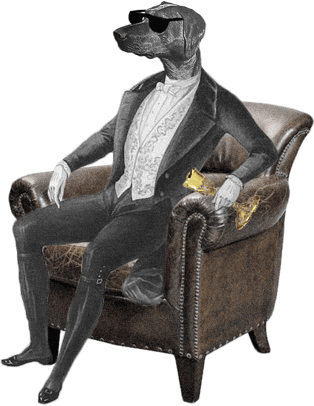 Dog Dogson's
Smartass
Corner
90% of all Scotch Whiskies sold are Blends.
Has the largest number of distilleries
Effectively, all the areas surrounding the Speyside region
Unrecognised sub-region of Highlands
Located south of the imaginary line between Glasgow & Edinburgh
A small, rugged island off the west coast of the mainland
Area around the town on the Kintyre peninsula
Scotch Whisky Regions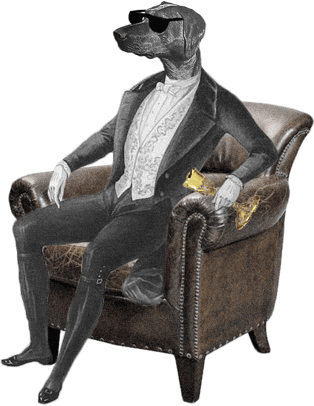 We think you'll like these
Ratings & Reviews
Member Reviews and Ratings of Blended, Not Stirred
Back
A Dram for Your Thoughts
Cancel