Alexander Murray
Scotchy, Scotch

Oooops.
This tasting box isn't on our current list of Home Bar Essentials... but it could be. Add it to your wish list and let us know you want it!
This Box contains 50ml samples of:
The X in Alexander Murray stands for Excitement
When Scotsman Steve Lipp left his beautiful misty country for sunshine and palms of California, he did it with a good reason: bring the best Scotch to West Coast. Bearing the name of his favorite great uncle Alexander Murray, these three bottles are a family reunion of the most breathtaking Whiskies SoCal has to offer. It's a Scottish Spirit among stars and sunburn. Welcome to Scotchifornia!
The adventurous heir of the powerful Caledonian Murray Clan brought ancient knowledge of Scotch-making to the Golden State, where he makes sure his Whiskies follow the strict code of tradition. Mr. Lipp continually offers exceptional expressions of single malts and blends.
This Tasting Box showcases three exuberant samples of Alexander Murray's magic: secretive Single blend Bon Accord, double-gold medalist Monumental Blend 18, and triple-cask treasure Laphroaig 12 Year Old. They prove that a single producer can routinely surprise us with multiple delicacies that are far from routine. Let the true Scottish essence inspire you, and the warm enthusiasm of California caress you with lovely and exiting flavors.
The chief of the Murray clan has the authority to raise Europe's only legal private army, but the Spirits that bear the clan's name will sure as heck mobilize the armies of Whisky lovers. The sensational marriage of Scottish mythos and Californian freedom will bring a tear of happiness on your cheek as these three champions of excellence offer you three good reasons to sit down and have a glass of Scotch with your favorite person. May the Murray Clan turn your group of friends into a Merry Clan.
Cheers!
Smartass corner
1) Single malt Whisky is by definition made exclusively from malted barley, at one single distillery, in copper pot stills. Blended malt Whisky is a mixture of single malts and is sometimes called "vatted malt" or "pure malt". There is no grain Whisky in blended malts.

2) Single malts are produced by more than 40 distilleries across America and they give it various poetic names. Stranahan calls it "Colorado Whiskey", RoughStock named it "Montana pure malt Whiskey", while Hamilton Distillers of Arizona dubbed it "Whiskey Del Bac". The safest term, however, is "single malt Whiskey".

3) Single malts are produced in every continent but Antartica and it's quite big in Japan. They particularly follow the Scottish distilling traditions, tweaking them slightly. Large quantities of Scotch were originally imported to Japan and blended with native Spirits.

4) Steve Lipp spent his summers on the farm of his great uncle Alexander Murray. He then worked on an oil field and escaped the Reaper twice. He then invested in a distillery where his brother-in-law's father worked. When he eventually moved to California, he founded Alexander Murray in Calabasas, near
Jennifer Lopez and Dwayne "The Rock" Johnson.

5) Clans are big in Scotland, giving a sense of shared identity and family to their members with heraldry, coats of arms and tartan patterns. One of the most important is Clan Murray, an ancient Highland Scottish clan, established back in the 12th century. They were staunch supporters of William Wallace (you know, the Mel Gibson "Freedom!" guy).
Flavor Spiral™
About The Flavor Spiral
Alexander Murray
Alexander Murray
Alexander Murray
The Flavor Spiral™ is a quick, clear and visually-appealing way to look at the drink's flavor DNA.

It's tasting notes reinvented. The Flavor Spiral™ is a unique and revolutionary way of describing flavors. It was developed by Flaviar tasting panel, industry experts, and You, our dear Flaviar community member.

Your favourite drinks like never before. It could easily be an art form, but that's a conversation for another day.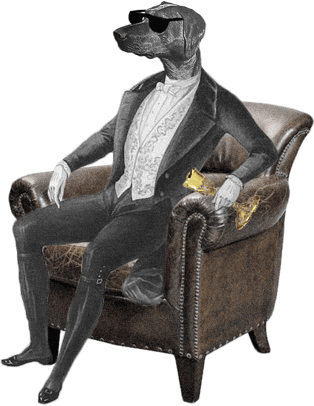 Dog Dogson's
Smartass
Corner
Whisky or Whiskey? The spelling differs geographically. In Scotland and some other parts of the world distilleries usually spell it Whisky; in Ireland and USA they spell it Whiskey.
Has the largest number of distilleries
Effectively, all the areas surrounding the Speyside region
Unrecognised sub-region of Highlands
Located south of the imaginary line between Glasgow & Edinburgh
A small, rugged island off the west coast of the mainland
Area around the town on the Kintyre peninsula
Scotch Whisky Regions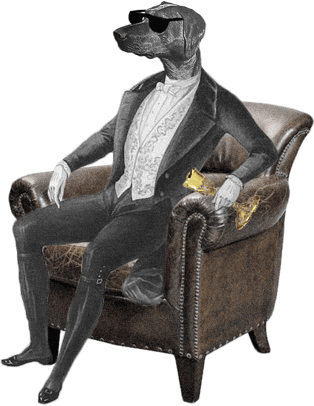 We think you'll like these
Ratings & Reviews
Member Reviews and Ratings of Alexander Murray
A very good sampling from Alexander Murray; preferred the Laphroaig 12 Year Old best.
Excellent!
A was great. B was good. C was too smoky and peaty for me.
The 12 year old tastes like anbesol
The c was not for me very medicine taste
Very heavy and had a strong Pete taste. CRT CFC
The one Scotch I'd heard of in this trio, Laphroaig, was actually horrible. The other two, however, were exceptional. I'm quite happy I gave this a shot as I would probably have not gotten around to trying them.
A nice variety
Nothing to write home about. Not sure how you can take a Laphroaig and make it taste that bad but they found a way
I enjoyed each one for there given character. The 18 y/o was smooth and lightly Smokey sweet, the Bon Accord was a good representation of a single malt, I did enjoy tasting the Laphroaig but not sure I'd want a bottle to myself.
Wonderful
Really enjoyed this tasting kit!! All 3 were so tasty. Will definitely be revisiting these again!
Enjoyable
My favorite was the laphroaig which had a nice smoky flavor to it.
Over priced, not well balanced
Not a fan of Laphroaig's smoke, but the others were good, particularly the Monumental. The walnut is an interesting twist.
Only one drinkable vial, the 18yr
Fantastic, the tasting options where individually unique each one had a different flavor profile that showed the diversity found in scotch whiskey.
Load more reviews
Back
A Dram for Your Thoughts
Cancel