Spirit Of The American Revolution
Rum nation
One of the benefits of being a Flaviar member is a standing discount on all Tasting Boxes.
Authenticity Guaranteed
We guarantee every product we sell is authentic.
Free Shipping
Flaviar Members get free shipping on their orders.
Buyer Protection
Money-back guarantee if things go wrong.
This Box contains 50ml samples of:
It was Rum, not tea, fool!
In the States, the beverage of choice among swashbucklers, Rum-runners, and colonial boozers has come a long way since its ingredients were shipped from the Tropics at great risk to sea captains and their ships.
Rum's route to prominence on the mainland began in the West Indies, where traders with ships ran sugar across the Caribbean, and up the coast to the bustling young centers of commerce in New England where it was distilled.
The liquor quenched the thirst of the colonists who, without a trustworthy source for potable water, had developed a penchant for it, consuming an impressive 3 imperial gallons annually for every man, woman, and child.
By the mid-1700s, the spirit had become the largest and most prosperous industry in the colonies, and a point in a lucrative trade triangle: Slaves were shipped from Africa to the Caribbean. There they farmed sugar plantations. Molasses, the byproduct, was shipped to northeastern distilleries.
So the Sugar Act of 1764 was a big buzz kill. It cut taxes in half but tightened laws banning Rum-running. The subsequent stamp and tea taxes pushed the Colonists over the bow and then it was time for a Revolution.
Two and a half centuries later, these patriots are distilling the finest the U.S. of A.—and its slushy pal Jamaica—have to offer:
Due North Rum from Brooklyn, New York's Van Brunt Still House is, you guessed it, both artisanal and organic, given that it's made from untouched molasses and then aged for four to five months in American oak. The result? A rich and nutty flavor. Yeah, that's right.
Albany Distilling Co. is gathering some cred. Tucked beside the distillery is a Bar & Bottle Shop where fans gather for neat shots and fancy cocktails—and stoke their enthusiasm for products like the amber Quackenbush (washed, fermented, distilled).
Stolen Overproof Rum. When a Rum-maker slaps "overproof" on the label you know you're in trouble. We plucked this one from our friends in Jamaica where a 250-year-old distillery gets jiggy with its heavy pot-still method, boasting mountain rain water, proprietary yeast strands, and cedar.
So get up, stand up, stand up for your right (to Rum).
Smartass Corner

1) A bit for the historian in you: The earliest indicators of Rum's existence—or rudimentary versions of it—are centred in China and India. Take that, rice wine!

2) What president demanded a case of Rum for his inauguration in 1789? Answer: The stoic founding father Georgie W. Historians wonder if this enabled him to get the head count right.

3) Rum nabs third place in sales volume in the good old U.S.A., just behind Vodka and Whisky. This means more than 24 million nine-liter cases are knocked back at restaurants and cocktail parties annually. Lushes!

4) As with Whisky, the amount of alcohol that evaporates from casks while the beverage is maturing is called angel's share. In the case of Rum, which is produced largely in hotter climates, this evaporation is accelerated. The angels in the Tropics are greedier it seems!

5) Those wily Barbadians get the credit for being the first to distill the product for drinking purposes. They did so in the early 17th century. Jamaica soon left them in the dust.

6) What's with Johnny Depp? The actor has starred in at least two flicks that have brought the beverage into the spotlight? "Pirates of the Caribbean," featuring his sultry charcoal eyes and ragged bandana, and "The Rum Diary" in which he plays an author drowning his failures in a bottle, or many.

7) Rum-running is the illegal transport of Rum over a body of water, borne of the frugality of flappers and their gangster lovers who winced at the thought of an excise tax during Prohibition.

8) Name five cocktails made with Rum: The Cuba Libre, Planter's Punch, Hot Buttered Rum, the Mojito, and the ominous-sounding Dark & Stormy, best drunk on the beach as a hurricane threatens.

9) You know you're a poser: Make like an etymologist and expound on the origins of the word Rum. Is it from the Romani word meaning potent, from "Rumbullion," meaning an uproar, from the Dutch "Rummer," meaning a drinking glass, or from "Saccharum," the Latin word for sugar? We're going with Rumbullion because that's how we roll!

10) Rum is like a rainbow. It's available in many colors, including color-less, like Bacardi's mainstay, and then gold or amber, depending on your taste for the exotic, spiced, anejo, and age-dated. And who knows? The molasses hounds among us could be cooking up a new category.

11) Overproof: A Rum that consists of a dizzying 57.5% percent alcohol. The "151" that often dons the label would be the proof of this fact. Get it?
Flavor Spiral™
About The Flavor Spiral
Van Brunt Stillhouse
Albany Distilling Co.
STOLEN
The Flavor Spiral™ is a quick, clear and visually-appealing way to look at the drink's flavor DNA.

It's tasting notes reinvented. The Flavor Spiral™ is a unique and revolutionary way of describing flavors. It was developed by Flaviar tasting panel, industry experts, and You, our dear Flaviar community member.

Your favourite drinks like never before. It could easily be an art form, but that's a conversation for another day.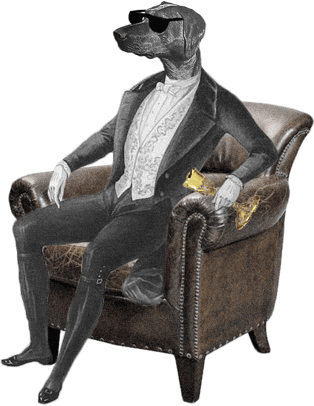 Dog Dogson's
Smartass
Corner
A little bit of etymology; nobody really knows where the word Rum comes from. Most popular suggestions are: Rum (the Romani word for potent), Rumbullion (an uproar), Saccharum (sugar in Latin), Rummer (a Dutch drinking glass).
We think you'll like these
Ratings & Reviews
Member Reviews and Ratings of Spirit Of The American Revolution
Good mix, we didn't like Stolen because of its overwhelming char taste. We picked Van Brunt for its smooth taste.
Not terribly impressed with any of these, but the real kicker was the overproof rum, which was one of the most horrid things I've ever tried to consume. I poured it out.
The Van Brunt Stillhouse was nice, one of the others was below average and another average. So overall this collection is average at best.
Not very impressed with these rums. All three of them seem to be confused as to whether they're making rum or whiskey... the overproof rum was horrid. I've had stronger rums that taste much better than that putrid liquid.
An interesting selection of Rums from New York!
Unfortunately wasn't impressed with any of the 3
Most likely would not do that again on purpose. But the Van Brunt due north was not terrible. not overly excited about the other two.
Wasn't a fan - least fav rum box I've had, and I've had 5 different ones. Rum galaxy, game of rums and Arhum the world are all better rum boxes
I liked every single one of them. And I'm super picky with rums.
Got this as my Welcome box. Not the expected tasting but a thrilling experiment nonetheless. Van Brunt Stillhouse was sweet and smooth and simply lovely. Stolen Overproof was an initial shock but once the banana flavor hit, it was delightful. Albany Distilling didn't leave a lasting impression.
Fond of the Van Brunt Stillhouse Due North Rum; not a fan of the Albany Distilling sample. Stolen Overproof smelled like turpentine and is what it promises--overproof! Appreciate trying these samples and not having to invest in a full bottle.
Load more reviews
Back
A Dram for Your Thoughts
Cancel