Rums Of The Latitude
Rums in far-flung lands
One of the benefits of being a Flaviar member is a standing discount on all Tasting Boxes.
Authenticity Guaranteed
We guarantee every product we sell is authentic.
Free Shipping
Flaviar Members get free shipping on their orders.
Buyer Protection
Money-back guarantee if things go wrong.
This Box contains 45ml samples of:
Let's take a stroll on the wild side, shall we? The world of Rum is much bigger than what's floating in your piña colada. In fact, these Rums from off-the-radar locales are best sipped neat. They hail from far-flung destinations known for their beauty as much as their dangerously delicious Rum.

Take Guyana, for instance. Located on the northeastern coast of South America, this tiny nation is known for Demerara Rum, a Spirit made on the banks of the Demerara River from locally-grown sugarcane. Since Guyana sits just north of the equator, the consistently warm temps and tropical sunlight work wonders for growing sugarcane with high sugar content — a boon for boozin'.

Over in Madagascar, the mineral elements and terroir of the land make it impossible to replicate the taste, which includes volcanic soil and essential oils produced by the ylang-ylang tree and other aromatic plants such as vanilla, clove, citrus and pepper.

The Canary Islands, however, are known for their honey rum, an exceptionally sweet liquor made from cane molasses and just a touch of honey.

And they all lie on almost the same latitude!

Inside this box you'll find:

- Guyana's XM 15YO Supreme, a molasses-tinged sipper with nutty, chocolate notes..
- Madagascar's Dzama Cuvee Noir Prestige, a roasty, toasty and spicy Rhum Agricole.
- Canary Island's Arehucas Anejo Reserva Especial 18 YO, an intense, yet elegant drop that starts spicy and mellows into smooth splendor.

Ready to experiment with some wild things? Join the party — you're the guest of honor, after all.

Salud!


Smartass Corner:

1) A little bit of etymology; nobody really knows where the word Rum comes from.

2) Some of the more popular guesses are Rum (the Romani word for potent), Rumbullion (an uproar), Saccharum (sugar in Latin) and Rummer (a Dutch drinking glass). Some other names for Rum? Nelson's blood, kill-devil, demon water, pirate's drink, navy neaters, Barbados water, grog, and rumbullion.

3) Demerara Distillers runs the last remaining distillery in Guyana at Plantation Diamond on the east bank of the river. They produce over 20 different styles of rum from nine different stills.

4) There's an ongoing debate amongst historians on the origin of Rum, but they agree on one thing: When molasses is mixed with water and yeast, fermentation happens. This fermentation creates a "Wine" that can be distilled and turned into Rum.

5) Sugarcane may get all the press, but molasses plays a huge role in the Rum world. Unless the distillery in question is a high-volume ethanol factory that's adding flavoring agents to create the products they pass off as Rum (unfortunately, this is a thing), the quality of the molasses matters a lot to Rum producers and, yes, those of us who drink it.

6) Dzama Rum was born from a Scotch Whisky distributor in Madagascar. The couple that owned the company would sell the Scotch and use the remaining barrels to age the Rum being produced in the country. Win-win for everyone involved.

7) The old real estate adage holds true for Rum: location, location, location. Tropical aging is key for rum — because of the consistent heat offered in these climates, Rum aged in places like the Caribbean matures three times faster than a Rum aged in Europe.

8) George Washington, the first president of the U.S., was quite the mixologist — he was well known for his Mount Vernon eggnog, which he fortified with dark Jamaican rum.
Flavor Spiral™
About The Flavor Spiral
XM
Arehucas
Dzama
The Flavor Spiral™ is a quick, clear and visually-appealing way to look at the drink's flavor DNA.

It's tasting notes reinvented. The Flavor Spiral™ is a unique and revolutionary way of describing flavors. It was developed by Flaviar tasting panel, industry experts, and You, our dear Flaviar community member.

Your favourite drinks like never before. It could easily be an art form, but that's a conversation for another day.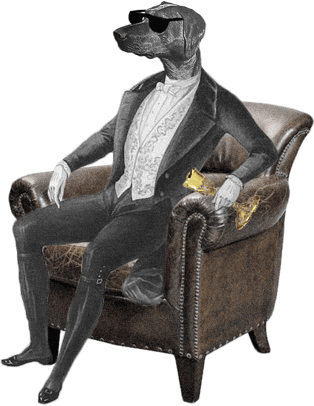 Dog Dogson's
Smartass
Corner
Rum used to be accepted as form of currency in Europe and Australia, a practice we should probably bring back into fashion.
We think you'll like these
Ratings & Reviews
Member Reviews and Ratings of Rums Of The Latitude
Not a Rum fan...No appeal here...
I do not drink rum, therefore they do not appeal to me!!
Back
A Dram for Your Thoughts
Cancel