Game Of Rums
Game of Rums

Oooops.
This tasting box isn't on our current list of Home Bar Essentials... but it could be. Add it to your wish list and let us know you want it!
This Box contains 45ml samples of:
The Realm of Rums is in turmoil!
Three prominent Rum families vie for their place on the Rum Throne. Armies of bottles are gathering by the thousands, spirits are high and expressions of proud lineage are being raised to the sky while chants of allegiance and the sound of war dRUMs fill the morning air. Everything is poised for battle.
The ArmaggedRUM is nigh. It's time for Game of Rums…
In a Land, Far Away….

The battle for the Rum throne began long ago, in the tropical hotbed known as the Caribbean islands. Back in the 17th century, that's where plantation slaves devised a way to turn molasses into something useful—gingerbread cookies. Kidding. It was Rum. Definitely Rum. And since then, many countries have vied for the crown with different interpretations, expressions and distilling processes.

Today, we introduce you to three noble houses, each hailing from a different corner of the realm. First up, the House of Hee Joy, a spiced blend of Caribbean Rums that attributes its smooth talking character to its oak cask finish in Cognac, France.

Not to be outdone, the House of Ron de Jeremy XO is a big and bold Caribbean tour de force being led into battle by none other than porn legend Ron Jeremy. Guatemala's House of Ron Zacapa XO descends upon the battlefield from its plantation high up on the volcanic plains of Retalhuleu—one of the highest ageing facilities in the realm.

But ultimately, it will be up to you to decide who will win the Game of Rums and benevolently rule from the Rum throne.
Trivia & Smartass Corner:

1.
Okay, you got us. Wine and ale are the clear-cut winners when it comes to what the Game of Thrones denizens are ordering at the bar. Except for
Lady Crane
, the Rum-swilling actress in season six, who nearly drank a poisoned cup of her favorite spirit.
2.
The ale produced in the Middle Ages was primarily brewed by women, known as
brewsters or alewives
. Unsurprisingly, it was a pretty significant boost to their household's bottom line.
3.
Believe it or not, hygiene was a priority in medieval times—it meant that you were civilized. Which also meant,
you had to bathe
. You could find public baths in most major cities along with fixtures in private homes. Interestingly, bathtubs were crafted using techniques that were not unlike those used to make wine barrels.
4.
Back in the 17th century, molasses—a by-product of the sugar production process—was considered
a pesky industrial waste
of sorts by Caribbean sugar farmers. Until an intrepid soul decided to ferment it with the liquid skimmed off of cane juice. And voila… Rum.
5.
Rum has its
fair share of aliases
, including: Nelson's blood, kill-devil, demon water, pirate's drink, navy neaters, Barbados water, grog and rumbullion. A grog by another other name would taste as sweet.
6.
Barbados
is the birthplace of Rum. They've been distilling the stuff since 1703.
7.
Think of the Rum landscape as
the Wild West
(with fewer dust-ups at the neighborhood corral). There aren't really any strict global classification systems or regulations that distillers have to abide by like they do for cognac or bourbon. Individual countries of origin may have their own standards, but pretty much any spirit that gets its start with some form of sugarcane can call itself a Rum.
8.
Let's talk about proof. The origins of the term are actually quite, well, explosive. Sailors who were issued Rum by the Royal Navy needed a way to prove that they weren't getting watered down product. So they'd
mix their Rum ration with gunpowder
. If it lit, the Rum was higher the 57% alcohol, or, "overproof." No explosion? The Rum was "underproof"—resulting in a highly displeased sailor.
9.
The award for most expensive bottle of Rum in the world goes to
J. Wray & Nephew
. A 1940s bottle of the spirit clocks in at $54,000 and was a favorite at Trader Vic back in the day.
Flavor Spiral™
About The Flavor Spiral
Hee Joy
Ron de Jeremy
Ron Zacapa
The Flavor Spiral™ is a quick, clear and visually-appealing way to look at the drink's flavor DNA.

It's tasting notes reinvented. The Flavor Spiral™ is a unique and revolutionary way of describing flavors. It was developed by Flaviar tasting panel, industry experts, and You, our dear Flaviar community member.

Your favourite drinks like never before. It could easily be an art form, but that's a conversation for another day.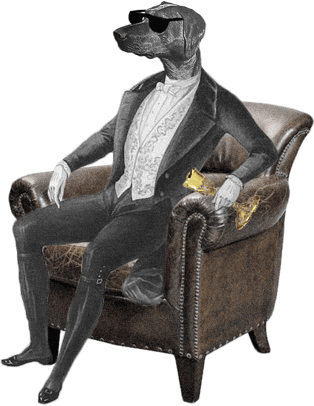 Dog Dogson's
Smartass
Corner
Rum is why we measure alcohol proof. To make sure Rum wasn't watered down, it had to be 'proven' by soaking gunpowder with it. If it was 'overproof' (higher than 57.15 % vol.), then the gunpowder would ignite, if it wouldn't, it was 'underproof'.
We think you'll like these
Ratings & Reviews
Member Reviews and Ratings of Game Of Rums
I would love to give this tasting box a real review. But my tasting box is currently going back and forth between the USPS Distribution Centers in Miami and Opa Locka, Florida. I ordered the box on 5/23. It's now 7/2. The box came into the US via New York... then went to Memphis and is now bouncing around in Florida. I live in Colorado. I really wish Flaviar would use a decent carrier instead of trying to save money using USPS.
Really good! The tasting note cards are very helpful! This one has two "spicier" ones and then a more mild one. All different and all good
Back
A Dram for Your Thoughts
Cancel