Up In Smoke Vol.2
Welcome to the Smokeshow

Oooops.
This tasting box isn't on our current list of Home Bar Essentials... but it could be. Add it to your wish list and let us know you want it!
This Box contains 50ml samples of:
There's no way you'll ever forget taking a sip of a smoky Spirit. It hits you right in the memory bank. It recalls nights filled with tall tales told by a campfire, roasting marshmallows over a crackling flame that leaves a lingering scent of burning ash and faint wisps of kerosene in your hair. It's warmth, comfort and kinship on a long, still night.

But what makes a Spirit smoky? In some cases, nature has her hand in it.

Islay knows what we're talking about. Located off the west coast of Scotland, the Island produces some of the smokiest Scotch on the market thanks to its peat — a byproduct of the grasses, mosses and shrubs that live and die in the perpetual bog. The peat burns like coal and is used to dry the malt that makes the Scotch, imparting a pungent smell and taste.

But Mother Nature isn't the only star in this smokeshow — humans can manufacture a smoky flavor by charring barrels used for aging. It's a shortcut, but... work smarter not harder, right?

Which brings us to the three fine smoky specimens you'll find in this box: ESP Smoked Gin, a juniper-forward sip that's been infused with a heavy dose of applewood smoke; Madre Mezcal, an Oaxan Spirit that counts on cooked agave for its charred flavor; and The Bank Note Peated, a blended Whisky using peaty Scottish malts to create its special brand of smoke.

So, find a glass and kick back in front of an open flame — this Tasting Box is one for the books.

Cheers!


Smartass Corner:

1. There's no getting around the smoke in Mezcal because to make it, you have to roast agave, which is traditionally done by burning logs in a pit. But in that smoke, you'll find a whole range of different flavors including spice, fruit, floral and the occasional funky fermented note.

2. Produced by Jose Garcia Morales and his family in the rolling hills of the Oaxacan Sierra, Madre Mezcal is distilled from agave Espadin and agave Cuishe that have been roasted in an earthen pit before being fermented with local well-water and wild mountain yeast.

3. After the Excise Tax on Whisky in 1644, Islay put a series of illicit stills in place so they could continue production. Still, the first time an exciseman set foot on Islay wasn't until 1797. Why? Because the natives of Islay were thought to be "wild barberious people."

4. Which country drinks the most Gin in the world? Take a guess. If you said the Philippines, get yourself a round… of applause. Yeah, they take up 43% of the global gin market and even have a special word for a gin-drinking sesh: "ginuman."

5. The delicious blend of herbs and botanicals in ESP Gin is no mistake — the guy behind Empire Spirits Projects is chef-turned-distiller Jake Sawabini, an alum of Wylie Dufresne's Michelin-starred wd~50 and Shea Gallante's Cru.

6. Although a smoky Spirit can certainly stand on its own, it can also work well in a cocktail. In fact, bartenders love to play with Mezcal's full-bodied flavor and smoky notes in classic cocktails like a Smoky Old-Fashioned. Go try a twist on an old favorite today!
Flavor Spiral™
About The Flavor Spiral
Empire Spirits Project
Madre Mezcal
Bank Note
The Flavor Spiral™ is a quick, clear and visually-appealing way to look at the drink's flavor DNA.

It's tasting notes reinvented. The Flavor Spiral™ is a unique and revolutionary way of describing flavors. It was developed by Flaviar tasting panel, industry experts, and You, our dear Flaviar community member.

Your favourite drinks like never before. It could easily be an art form, but that's a conversation for another day.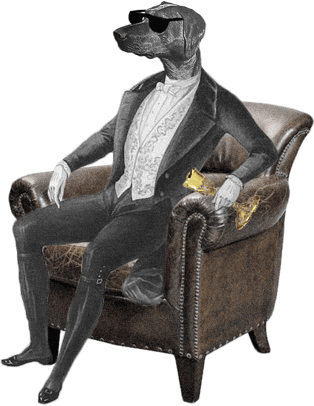 Dog Dogson's
Smartass
Corner
Single Malt Scotch Whisky is made in Scotland using a pot still distillation process at a single distillery, with malted barley as the only grain ingredient. It must be matured in oak casks in Scotland for at least three years (most single malts are matured longer).
We think you'll like these
Ratings & Reviews
Member Reviews and Ratings of Up In Smoke Vol.2
Back
A Dram for Your Thoughts
Cancel