For The Love Of Cigars
Match made in heaven

Oooops.
This tasting box isn't on our current list of Home Bar Essentials... but it could be. Add it to your wish list and let us know you want it!
This Box contains 45ml samples of:
Time to pair off.
Sometimes a cigar is just a cigar, and sometimes a drink is just a drink. But bring them together and you know you're in for something special. That's when evenings unfold and stories are born.
Imagine a perfect marriage. Someone by your side to make you better in every way. That's what the right cigar is to the right spirit. It highlights its best qualities. It enhances the subtle nuances of your favourite craving. It introduces flavours you never knew, and rediscovers aromas you forgot ever existed.
Few things complement a Spirit like a fine cigar. The latter gives you pause, the former allows your mind to wander. But you've got to be careful, not every couple is a pair. The basic rule of thumb is to match the body and the flavour profile of the beverage, to the body and the flavour profile of the cigar. Of course, there are always exceptions, since opposites attract.
We've come up with the following pairings for your tasting pleasure, with a little help from our friend Mr. Milan Kalinovic (
@PhineasFreak
):
Diplomatico Reserva Exclusiva + Romeo y Julieta Short Churchill
Cognac Park X.O Cigar Blend + Cohiba Coronas Especiales
The Dalmore Cigar Malt + Padron 1926 No.9 Maduro
These are our proposals, but we cannot call the shots for you. There are no rights or wrongs in love. You know what suits you best, or perhaps you'll figure it out along the way. The important thing is that you have fun and write your own story. Not because you should, but because you can.
Cheers,
Team Flaviar
Smartass corner
1) "Sometimes a cigar is just a cigar." – Sigmund Freud
2) American presidents do love a good cigar. JFK acquired 1,200 Cuban cigars just minutes before he ordered the Cuban Trade Embargo in 1962. Bill Clinton celebrated the rescue of a downed American pilot over Bosnia-Herzegovina by lighting a Romeo Y Julieta.
3) Cigars are made of three types of tobacco leaves – binder, fillers and wrappers. While tobacco is grown all around the world, Cuba, with its unique soil and climate conditions, is still considered the place that produces the best cigars in the world.
4) At the request of his wife, Mark Twain gave up on cigars, leading to a prolonged period of writer's block. After he resumed smoking his usual 300 cigars a month, he wrote a book in three months. Inspirational.
5) The world famous Cohiba brand was founded in 1966 for Fidel Castro and other Cuban government officials. Cuban cigars in general are expensive – even in Cuba! A single Cohiba can set you back at least 25 $.
6) The phrase, "Close, but no cigar," which means "almost correct, but not quite," was formed in the 19th century, when cigars were a popular carnival prize in the US. Ah, those were the days.
7) A skilled and experienced cigar roller is referred to as a torcedor. The best ones are able to produce up to 200 cigars a day. Large cigar factories can produce up to 100 thousand cigars a day.
Flavor Spiral™
About The Flavor Spiral
Diplomático
Cognac Park
The Dalmore
The Flavor Spiral™ is a quick, clear and visually-appealing way to look at the drink's flavor DNA.

It's tasting notes reinvented. The Flavor Spiral™ is a unique and revolutionary way of describing flavors. It was developed by Flaviar tasting panel, industry experts, and You, our dear Flaviar community member.

Your favourite drinks like never before. It could easily be an art form, but that's a conversation for another day.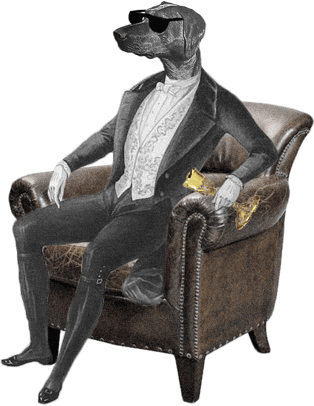 Dog Dogson's
Smartass
Corner
Rum (usually) comes from molasses; the sweet and syrupy residue left behind after sugar crystals are extracted from sugar cane juice. Molasses is over 50% sugar, but it also contains significant amounts of minerals and other trace elements, which can contribute to the final flavor.
We think you'll like these
Ratings & Reviews
Member Reviews and Ratings of For The Love Of Cigars
Not for me. Jet fuel maybe.
Yeah good night with Finn mbygt
My favorite box so far. All three are really premium. Especially the Dalmore. All paired beautifully with a cigar and offered such rich, smooth, and full flavors. It was fun to taste from some pricey bottles too.
Diplomatico Rum was an amazing sip.
My personal favorite is the Dalmore cigar malt, but I really enjoyed this selection. Diplomatico rsv has a nice Caramel, vanilla taste (definitely a sipping rum) all and all it was a great palette teaser
Loved all of them
Perfect. Loved the rum!
One of the better boxes.
For the cigar lovers out there this is a great pairing! For the non cigar lovers out there, this is a great pairing. Very flavor forward tastes on all 3 samples. A good time overall.
I really enjoyed this box, it was an interesting combination, I was surprised to like the rum the most. More boxes like this would be great
Disclaimer: I don't do cigars so this review doesn't take into account how these liquors taste with a cigar. The Dalmore: mid tongue taste, heat up front then smooths out on the back of the tongue. Can taste the caramel notes pretty well. Nice smoky after taste. Could smell the sweetness upon opening. Park: First time having cognac and I'm okay with it. Heavy cherry smell at first opening, sweet. First taste is heavy on spice but mellows out and sweetens up. Smooth finish. Diplomatico: Very sweet smell. First sips pack some heat on the finish and lingers on the tongue. Sweetness gives way to a bit of a spicy taste, unusual for a rum but a nice taste.
Great stuff!
Great selection! Normally not a rum fan and I generally don't like sweet spirits but the Diplomático was very smooth and flavorful. Of course the Park and Dalmore were excellent as well.
Very good variety of products. Helped distinguish the difference in the types of alcohol from cognac to rum. The Flavour Spiral was spot on, though we are still curious about what biscuit means....
Granted, this is the first rum I have sipped by itself, but I love it! Sweet, but with enough complexity and brightness to keep it from being cloying. I will definitely be picking up a bottle. I enjoyed it in the Cigar tasting box with a Isla Del Sol Cigar.
One of the best tasting I've had in awhile. The diplomatico was a good was. Sweet, caramel and flavorful. Park was great as well. Fruit and spicy. The one I was little disappointed in was the dalmore... it sounds great but just a little too sweet
This was an excellent pairing. Only wish we had some cigars when we enjoyed it. Really liked the variety and could easily see how they would go well with a fine cigar.
I agree with other comments. This is a great pairing and each dram was enjoyable on their own but all worked well together. Very glad I picked this one up and might be adding the bottles to the bar in the future.
Excellent pairing and I really enjoyed the Dalmore!
Very tasty selections !
Excellent pairings. I really enjoyed the Dalmore and the Diplomatico
Good stuff
The Diplomatico was excellent
A great set - the Park and Diplomatico were excellent.
This is a great little testing set, especially with a hand rolled Cuban Cigar
The Park is excellent with a smooth cigar. This is a very good selection to purchase.
Load more reviews
Back
A Dram for Your Thoughts
Cancel