The Cocktail Unveil
The Cocktail 101

Oooops.
This tasting box isn't on our current list of Home Bar Essentials... but it could be. Add it to your wish list and let us know you want it!
This Box contains 45ml samples of:
The Cocktail 101: Drinks + Book

A Home bar has an almost shrine-like status in every home where bottles are carefully collected to satisfy any occasion when enticing liquids are being poured. A glass of Brandy after lunch, Rum straight with your friends on a Friday evening or a nightcap of your favourite Scotch to take the edge off. All these drinks are bound to become even cooler when mixed with simple syrup or dry Vermouth, and some lemons. The World of Cocktails Unveils when we kick it in with some imagination or when we get inspired by a certain Cocktail book. Hint, Hint ;)
To become a self-proclaimed barman you don't need two dozens of different bottles, an array of liqueurs and exotic fruits, oh no! You can start with a bottle you enjoy the most and give it a twist. Just add some sugar, a twist of lime, club soda and some ice to your Rum, Gin or Whisky and you've made your first step to the world of Cocktails. Bravo!
For the next step (and to perfect the first one) we come to aid you with assistance from David Solmonson and Lesley Jacobs Solmonson, authors of THE 12 BOTTLE BAR book. Not only did they help us with the curation of this tasting pack, their book also unveils everything from tips to tricks and lots of interesting historical trivia that will guide you to the trade of crafting your own cocktails – from those dating centuries back, to the hypest recipes around. All made in a way that you can DIY, and to leave your girlfriend and snobby friends craving for more of your black belt bar-ninja skills.
This Cocktail starter kit will take you on a cocktail journey with five different spirits:
- Vodka,
- Gin,
- Cognac,
- Rye Whiskey,
- Rum,
- topped with expert advice: 12 Bottle Bar Book that's full of information & recipes (hey, we're talking 416 pages here!) that will let you in on the secret that is Cocktails, without making you feel like you need to buy a ton of mixology equipment and ingredients.

But beware, you might be harassed from your closest ones from now on to never stop mixing these divine elixirs.

Shake it up!

Smart-ass Corner
1) The wine used for Cognac is very dry, acidic, and thin, but excellent for distillation and ageing.
2) Rye - think of it as Bourbon's edgier cousin. It's known for imparting, what many call a spicy or fruity flavour, to the Whiskey. Bourbon (distilled from at least 51% corn), is noticeably sweeter, and tends to have a fuller body than Rye. That's why the character of a cocktail made from Rye, instead of Bourbon, is drier.
3) Rum usually comes from molasses; the sweet and syrupy residue left behind after sugar crystals are extracted from sugar cane juice. Molasses is over 50% sugar, but it also contains significant amounts of minerals and other trace elements, which can contribute to the final flavour.
4) Juniper berry is the main ingredient of Gin. They are usually picked wild by independent workers throughout Europe, and sold via distributors to the Gin makers of the world.
5) There are more than 700 cocktails made with Gin known to Man.
6) Before the prohibition in America, Rye whiskey distilleries dotted the landscape of the mid-Atlantic, with many distilleries in New York, Virginia, Ohio and Pennsylvania. The whiskey rebellion concerned Rye, and even George Washington distilled Rye whiskey at Mount Vernon.
7) The French aren't too fond of Cognac. They export almost 90% of it.
8) Rum is why we measure alcohol proof. To make sure Rum wasn't watered down, it had to be 'proven' by soaking gunpowder with it. If it was 'overproof' (higher than 57.15 % vol.), then the gunpowder would ignite, if it wouldn't, it was 'underproof'.
Flavor Spiral™
About The Flavor Spiral
Purity
Cockspur
Cognac Park
High West
Sipsmith
The Flavor Spiral™ is a quick, clear and visually-appealing way to look at the drink's flavor DNA.

It's tasting notes reinvented. The Flavor Spiral™ is a unique and revolutionary way of describing flavors. It was developed by Flaviar tasting panel, industry experts, and You, our dear Flaviar community member.

Your favourite drinks like never before. It could easily be an art form, but that's a conversation for another day.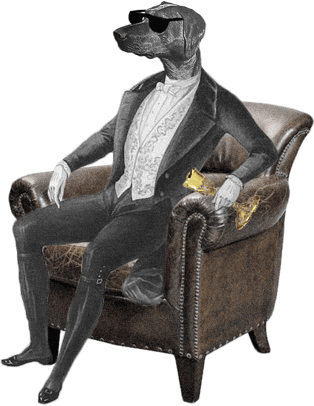 Dog Dogson's
Smartass
Corner
Common Rum classifications: White, Golden or Amber, Dark, Spiced, Añejo and Age-Dated Rums…
We think you'll like these
Ratings & Reviews
Member Reviews and Ratings of The Cocktail Unveil
Devine
Back
A Dram for Your Thoughts
Cancel