Never Say Sayonara To Mizunara
Best finish there is!

Oooops.
This tasting box isn't on our current list of Home Bar Essentials... but it could be. Add it to your wish list and let us know you want it!
This Box contains 45ml samples of:
Oh, Mizunara!

It's so money, baby. It's so money and it doesn't even know it.
Which might have something to do with its humble start as a second-hand wood for finishing Whiskey. See, the Japanese had to fall back on their native oak when imports of American and European oak were cut off during World War II.
Those days are lo-o-o-o-ng past it, baby. Today, you've got to have some serious yen to belly up to the bar with whatever spirit Mizunara's messin' with. Truth is, women love it, men adore it and everyone wants a taste.
But what exactly makes Mizunara so money? Well, there's the obvious — casks made from the Japanese oak are the most expensive in the world. In fact, they're TEN times more expensive than any other cask out there. And here's why: it takes 200 years for a Japanese oak to reach the right size and maturity to create one. But apparently good things come to those who wait… and wait… and are eventually outlived by a hella costly tree.
So, Mizunara casks are fairly rare, but... there's also a ton of value in the finishing process. That's because Mizunara does something to Whiskey that no other oak can — it imparts a way higher number of oak lactones into the liquid.
Translation: your Whiskey's about to deliver a one-two punch of sweet and spice, with an aroma TKO of incense, sandalwood and coconut.
Case in point: the three spirits saying "kon'nichiwa" in this Tasting Box. All of them have one thing in common — well, yeah… they're all booze. Thanks, Captain Obvious. But they also use Mizunara as the finishing agent. Like the the silky Cognac Park Borderies Mizunara Finished that leaves lingering notes of fruit and vanilla on the palate, the nutty Glendalough 13 Year Old Mizunara Cask with its insanely long finish and the mighty Kaiyo Mizunara Aged Cask Strength Japanese Malt Whisky. Three wildly different spirits, and yet, they've managed to find common ground.
Now, that's what's really money, baby. Kanpai!
Smartass Corner

1) Before it was used to impart magical flavors on Whisky, the Japanese used Mizunara oak to create luxury furniture — primarily tables and chairs — for the country's elite.

2) Because of its scarcity, access to Mizunara doesn't come easy. Some large distillers are able to source from forests, but their rights are usually taken away to allow for regrowth. When that happens, the wood is sold at auction. A single cask can often fetch upwards of $6,000.

3) And Mizunara is pretty darn finicky. Not only does it take 200 years for a tree to make a proper cask, but because of its high moisture content, Mizunara is much harder to work with than other types of oak. Plus: it doesn't grow straight — yet another challenge for coopers.

4) What's a cooper, you ask? They're the folks who make the casks. In fact, cooperage is a highly-skilled practice that takes years of training to reach industry standards and master.

5) Aging, maturation, finishing… aren't they all the same thing? In short, no. Aging refers to the process of Whisky getting older. Maturation is when the Whisky actually changes and develops over time. Finishing — which is what Mizunara is commonly used for — takes place when a Whisky is moved from its first cask into a second, or third. Finishing allows the liquid to soak up the flavors of the cask without sitting too long in it.

6) Also, there's a different size cask for every job. The can get as big as a "gorda," which holds 700 liters, to a blood tub with a 40 liter capacity. Although a good rule of thumb is the smaller the cask, the more contact the Whisky has with the wood. That can totally change the flavor game.

7) Lactones are compounds found in wood that contribute sweet and creamy flavors. It's what gives Whisky its oak-y character.
Flavor Spiral™
About The Flavor Spiral
Cognac Park
Glendalough
Kaiyo
The Flavor Spiral™ is a quick, clear and visually-appealing way to look at the drink's flavor DNA.

It's tasting notes reinvented. The Flavor Spiral™ is a unique and revolutionary way of describing flavors. It was developed by Flaviar tasting panel, industry experts, and You, our dear Flaviar community member.

Your favourite drinks like never before. It could easily be an art form, but that's a conversation for another day.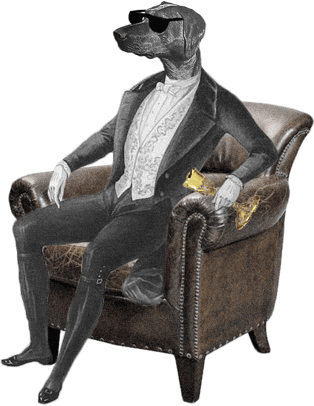 Dog Dogson's
Smartass
Corner
Rancio is a highly desirable nutty flavor normally found only in extra-aged fortified wines (Port, Sherry, Madeira, Marsala …) and fruit-based spirits: Cognacs, Calvados, and Armagnac. It appears in Cognac after roughly 10 years of ageing in oak casks, becoming more intense over the years.
We think you'll like these
Ratings & Reviews
Member Reviews and Ratings of Never Say Sayonara To Mizunara
The Glendalough was the best of the lot. The salty notes of the Kaiyo were too overpowering for my taste.
The Cognac was warm and woody, the Glendalough had a spicy bite, and the secondary deep saltiness of the Kaio was unexpected and full of flavor
The Japanese whiskey was one point.
The box is great to teach someone what flavors Mizunara oak can impart. The spirits show varying degrees of that wood's influence and that is great. I immediately started recognizing those notes in other whiskies I had that were also finished in similar casks. As for the drinks themselves, it was 1 out of 3 that I liked.
My favorit sample box so far!
An outstanding selection of Spirits aged in Mizunara Casks.
Not really special. These where good spirits, but to taste the wood differences it would have been better to have a single whiskey (or any other spirit) and have it matured in three different ways. These were three different spirits (Japanese, Irish whiskey and cognac) of which I never tasted the regular equivalent, so it was difficult to estimate what the mizunara added. This was also complicated by the fact that Icouldn't compare between the three spirits because they were different types (cognac, Japanese and Irish whiskey). By itself the drinks were of (one even very) good quality
Load more reviews
Back
A Dram for Your Thoughts
Cancel