Liquid Gold Vol.2
The Flavor Roller coaster!

Oooops.
This tasting box isn't on our current list of Home Bar Essentials... but it could be. Add it to your wish list and let us know you want it!
This Box contains 50ml samples of:
The wonderful universe of Spirits is so diverse and exciting, one lifetime is barely enough to experience them all (and keep a working liver). This Tasting Box focuses on the fiesta-time realm of Rum, elegant world of Brandy, and no-nonsense landscape of Irish Whiskey.

The first Filipino sipping Rum, Don Papa Small Batch, is a premium and pristine Spirit with rich and tropical profile; Copper & Kings American Craft Brandy is a badass Kentucky Brandy for Whiskey lovers; and "The Gael No.1" is an award-winning artisanal Irish Whiskey with a bergamot twist.

Each Spirit is an epitome of its genre, wildly different from the other two, but with one common feature: striving for excellence and quality. If this is your first contact with Rum, Brandy or Irish Whiskey, there are no better ushers out there.

Don't waste your time on second-grade booze. Cheers!


Smartass Corner:

1) American Brandy was produced way before Bourbon was even possible. Laird's, the oldest family-owned distillery in America, was founded in 1717, and they've been producing Brandy ever since.

2) J.J. Corry, the inspiration for the Chapelgate's "The Gael", was an industrious lad who imported Indian tea, Caribbean Rum and French Wine to Ireland, together with guns and bicycles. The Gael was a bike he invented in the 1890s.

3) Don Papa's Rum is a global collab: the bottle is French, the cork Portuguese, the label Italian, and the Spirit itself Filipino. The award-winning brand design was created in New York by Stranger & Stranger.

4) Brandy was invented in the 16th century by a sneaky Dutch merchant who learned how to remove water from Wine and save cargo space. He then added water again and called it "Bradwijn", which means "burned wine".

5) Rum used to be known as a cheap drink in the Philippines, but when Stephen Carroll, ex-exec of Remy Cointreau, visited the country and realized they have the best sugarcane around, he set up show there in 2011 and started producing premium sipping Rum, basically reinventing the brand of Filipino Rum.

6) Whiskey was invented by Irish monks in the 12th century, when they realized the imported perfumes give you a nice buzz. They reverse-engineered Chanel No.1 and created uisce beatha – water of life.

7) American Brandy was first distilled by the Spanish missions in California. Since the grape grows there, the Golden State is still the main producer. By law, American Brandy has to be matured in wood for at least two years.

8) The Royal Navy gave its sailors a daily ration of Rum (also known as "tot") from 1850 to 1970 to prevent scurvy. Rum itself didn't actually scare away the condition - it was lime that was added to the ration. Government-issued tipple ended when the Navy realized soaking the buccaneers in alcohol wasn't the safest idea.
Flavor Spiral™
About The Flavor Spiral
Copper & Kings
J.J. Corry
Don Papa
The Flavor Spiral™ is a quick, clear and visually-appealing way to look at the drink's flavor DNA.

It's tasting notes reinvented. The Flavor Spiral™ is a unique and revolutionary way of describing flavors. It was developed by Flaviar tasting panel, industry experts, and You, our dear Flaviar community member.

Your favourite drinks like never before. It could easily be an art form, but that's a conversation for another day.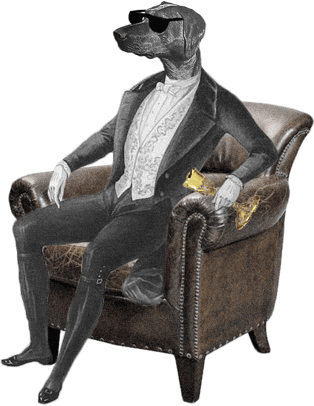 Dog Dogson's
Smartass
Corner
Poteen is a Whiskey made from potatoes, in other words, it's Irish Vodka.
We think you'll like these
Ratings & Reviews
Member Reviews and Ratings of Liquid Gold Vol.2
Good flavor on all three. had a special liking of the J.J. Corry and the Don Papa
Very smooth and sweet. Tastes like an adult cream soda.
Great Quality
All had great tastes to them especially the brandy.
Great offerings from each of these styles. The rum is exceptional
I really liked the rum, and the brandy was second best. I didn't care for the whiskey too much, but I will try it mixed and see if that helps.
I agree the brandy and rum taste great. The whiskey just too strong
3 solid and diverse picks for a fun, random tasting box (wish flaviar did more random ones like this). None are necessarily mind blowing or best in their class, but all are good.
I liked this but it was better with a mix. I mixed it with 7up and it was really good.
I meant the whiskey was better mixed. The rum was amazing by itself. I wasn't a fan of the brandy it was too much tobacco.
Load more reviews
Back
A Dram for Your Thoughts
Cancel