Liquid Gold
The Flavor Roller coaster!
One of the benefits of being a Flaviar member is a standing discount on all Tasting Boxes.
Authenticity Guaranteed
We guarantee every product we sell is authentic.
Free Shipping
Flaviar Members get free shipping on their orders.
Buyer Protection
Money-back guarantee if things go wrong.
This Box contains 45ml samples of:
Ciao! Bonjour! Hello! Yellow! Gold!

As you now already know, we are always in search for a perfect dram. It's like the gold rush, we are running from place to place, we are digging, sniffing, sipping, licking… only this time the gold is in liquid form.

A long journey awaits us this month. We'll start in Italy, move to Scotland and finish it in Guyana. We know some excellent drams are waiting for us, but only Tasting Is Believing. Whoohoo! And that's exciting!

When we started putting together this edition, the working title of the box was The Flavour Rollercoaster. The idea behind it was to show you the range of flavours you can experience sipping brown spirits. But then, while selecting the drinks, another layer revealed itself – small but interesting stories of the people behind the brands and products.

So, what do we cover in this Tasting Box? One grape based spirits, one grain based spirit and one made from molasses – all top of the range.

This will be a really nice but extravagant trip and the route we've chosen is also the most appropriate 'flavour-wise'.

SmartAss 'Let's-Cover-Some-Basics-Cuvée-Edition' Corner

1) Grappa is grape-based pomace brandy of Italian origin. Fermentation and distillation must occur on the pomace ("the leftovers" of winemaking), no added water is allowed.

2) Rum is made by distilling fermented sugar and water. Sugar comes from the sugar cane and is fermented from molasses, cane juice, or cane syrup. The distillate, a clear liquid, is then usually aged in oak barrels.

3) Single malt Scotch Whisky is made in Scotland using a pot still distillation process at a single distillery, with malted barley as the only grain ingredient. It must be matured in oak casks in Scotland for at least three years (most single malts are matured longer).


Flavor Spiral™
About The Flavor Spiral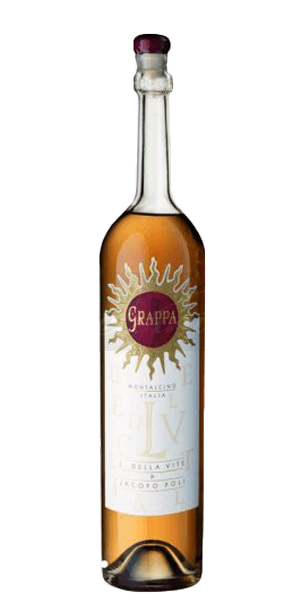 Jacopo Poli
Glenfarclas
El Dorado
The Flavor Spiral™ is a quick, clear and visually-appealing way to look at the drink's flavor DNA.

It's tasting notes reinvented. The Flavor Spiral™ is a unique and revolutionary way of describing flavors. It was developed by Flaviar tasting panel, industry experts, and You, our dear Flaviar community member.

Your favourite drinks like never before. It could easily be an art form, but that's a conversation for another day.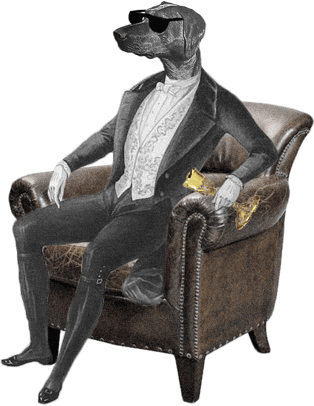 Dog Dogson's
Smartass
Corner
Categories of Scotch Whisky: Single malt, Blended malt (formerly called a Vatted malt), blended, single grain and blended grain Scotch.
We think you'll like these
Ratings & Reviews
Member Reviews and Ratings of Liquid Gold
Love the El Dorado and Glen Farclas 21. Both are amazing spirits. The grappa is flavorful and interesting. Definitely quality but sure how much I really enjoy it.
A classic selection of bold spirits from around the globe!
Excellent little box the El Dorado and Glenfarclas are great. Grappa is an acquired taste but nice in the right cocktail.
This is the best box I've ordered. I'd even call it a perfect tasting box. I'm a Grappa fan, so whoever decided to pair that wonderful Grappa with the El Dorado & Glenfarclas needs to be thanked. The El Dorado & Glenfarclas were phenomenal and I will be ordering both. Just wish I could order the Grappa. I truly think Flaviar misses the boat when you can't get something in your tasting box on the website.
Great tasting box sans the Grappa, which I didn't care for at all. The El Dorado and the Glenfarclas are outstanding. Thanks Flaviar
Nice mix of different spirits. Love the whisky and the rum was extraordinary. The grappa was not my favorite
El darado is a 9. Awesome and smooth and easy to sip on. glenfarclas 21 is a 10 and so friggin smooth and easy to drink and has that classic scotch profile without a whole lot of smoke. Im not a grappa fan so i can do that.
The Grappa I did not like. The Rum was fantastic! One of the best Rums I have every drank! The Scotch was very good as well! I highly recommend the Rum and Scotch!!!
I really enjoyed all 3.
Grappa isn't something I ordinarily drink, but have tried. What I had before was something that made me think of jet fuel. I tried the Jacopo Poli simply because it was included in a tasting box with a 21 year old Scotch. Unlike my previous taste of grappa, this one is easily drinkable. It has a rather musty aroma and a sweet, raisin- like finish. I won't be buying the Jacopo Poli, but I won't turn it down should it be served.
Load more reviews
Back
A Dram for Your Thoughts
Cancel