Flaviar Awards 2020
Outta sight Spirits
One of the benefits of being a Flaviar member is a standing discount on all Tasting Boxes.
Authenticity Guaranteed
We guarantee every product we sell is authentic.
Free Shipping
Flaviar Members get free shipping on their orders.
Buyer Protection
Money-back guarantee if things go wrong.
This Box contains 50ml samples of:
But first, let's go on a little backstage tour and take a look at how the Flaviar Awards magic happens.
Since
2012
, we've been selecting the
five best Spirits
as voted by you, our
Flaviar Community
. Not to toot our own horn or anything, but being a part of this box is
kind of a big deal
. After all, we're bestowing a Spirit with a seal of approval from the largest Spirited community in the world.
No big deal, or anything.
We use several different measures to select which drinks are worthy of the
Flaviar Awards
: your ratings and reviews, sales and wishlist information, and our team's not-so-humble opinions. (Things get pretty crazy here.)
Each year features an
exceptional roundup
of
winning Spirits
and we're thrilled to announce that
2020
is
no exception
:
English Whisky
:
Cotswolds Single Malt Whisky
Scotch
:
Tullibardine 500 Sherry Cask Finish
Brandy
:
Copper & Kings Butchertown Brandy
Rum
:
Larga Vida XO Rum 2019 Edition
Mezcal
:
Madre Mezcal
We've got to say, you did a
phenomenal job
— the Hollywood Foreign Press should take some notes. From a zesty Brandy aged in music (no, really) to an earthy Mezcal from the rolling hills of the Oaxacan Sierra, this is
top five lineup
to be reckoned with. You hear that, 2020?
We're coming for you
. And thanks to this box, we're packing some
serious heat
.
Cheers, Sláinte, Santé, Prost and L'Chaim!
Smartass Corner:
1. England had its own distilleries back in
18th
and
19th
century but due to economical and political situations everything was closed by
1905
. It was back in 2006 that England was
back on the map
with its distilleries.
2. Back in 1488,
King James IV
bought a keg of beer at
Tullibardine Brewery
, the first public brewery in Scotland. The brewery was known for using the crystal clear spring water that flowed from the Ochil Hills. Over
500 years later
, a Welshman named William Delme Evans purchased the brewery and converted it into a distillery, producing Spirits that use the same spring water used in King James' beer.
3. Ever heard about playing classical music for plants so they can grow fast and stronger? Well, the cellar where Butchertown Brandy is matured is
always pumping with music
. They say it makes the Spirit taste better — apparently you agree.
4. It took
10 countries
to produce the masterpiece we call
Larga Vida 2019
. Flaviar handpicked
10 tropical Rums
from Barbados, Dominican Republic, Guadalupe, Guatemala, Guyana, Jamaica, Mauritius, Panama, Trinidad and Colombia to blend and later finish in ex-Merlot, Cabernet Sauvignon and Sherry casks. The result is
definitely more
than the sum of its parts.
5. Well, bless their hearts. To make
Madre Mezcal
, Jose Garcia Morales (along with his father and brothers) cut the agaves while his mother blesses them before they cook in an earthen pit fermented with wild yeast.
6. Here at Flaviar, we've delivered over
2,000,000 Spirit samples
to thirsty liquor aficionados
like yourself
since our launch. That's enough to supply a round for everyone living in Slovenia.
7. We've also compiled a database with over
22,000 different Spirits
from around the world — 90% of which you
won't find
in your
local liquor store
. Remember that next time you want to make a run for some
crazy Baijiu
from China.
Flavor Spiral™
About The Flavor Spiral
Cotswolds
Tullibardine
Copper & Kings
Larga Vida
Madre Mezcal
The Flavor Spiral™ is a quick, clear and visually-appealing way to look at the drink's flavor DNA.

It's tasting notes reinvented. The Flavor Spiral™ is a unique and revolutionary way of describing flavors. It was developed by Flaviar tasting panel, industry experts, and You, our dear Flaviar community member.

Your favourite drinks like never before. It could easily be an art form, but that's a conversation for another day.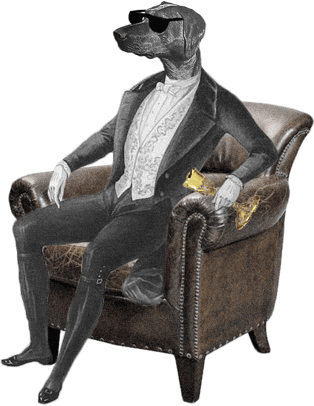 Dog Dogson's
Smartass
Corner
First-class Whisky is taxed not only by the state but also by the angels. This refers to the 4% of Whisky that evaporates from the barrels every year
We think you'll like these
Ratings & Reviews
Member Reviews and Ratings of Flaviar Awards 2020
I rate this highly purely for having such variety of tastes, really emblematic of the point behind Flaviar. Didn't end up buying any bottles but I appreciated trying tastes I never would have given a chance otherwise.
Enjoyed the whiskys! The mezcal and rum were terrible. a good mezcal or tequila too my list of favorites but this missed badly.
Not perfect, but great package overall. You won't be disappointed with the sampler kit, especially when you consider all the different spirits that are included.
That was fun. Loved the Larga Vida and Madre
Enjoyed the Larga and Tullibardine. Cotswold was alright. Brandy didn't do it for me, no matter what I did with it. I was sad, was the reason I ordered the pack. The Mezcal was the worst thing I've ever put in my mouth.
This was an interesting tasting box. Really diverse and it definitely opened me up to Brandy and Rum.
The whiskey was good and the rum was excellent. The mezcal on the other hand was horrible would never try that again.
The whiskey were surprisingly good, the rum was weirdly Smokey and the mezcal was awful but I have no regrets
Just a lay person here: The Cotswold English Whiskey was my fav; wonderful flavor and long finish. The Tullibardine Scotch was delicious; smooth caramel sweetness. The Brandy by Copper and Komg's was a bit overwhelmingly strong. The Mezcal was a bit peaty for my Patron taste. And the Larga Vida Rum had a fruity finish but not much body. Jim D.
Especially liked the variety. Did the tastings on five different days.
Not bad picks. Not a fan of Mezcal.
Brandy was great. Whiskey was mediocre. Scotch was decent. The rum... oh my.. tasted like rotten bananas and wet leaves and dirt. Can't understand how that won an award.. and tequila is not my thing so it all tastes bad to me so that' didn't play into this rating
It was a great tasting sample!
Of the five, the Mezcal was barely better than kerosene, Cotswolds was rather bland, the Tullibardine was lovely, the Larga Vida a bit like Drambue but the Copper & Kong's brandy was fantastic.
Everything was great until I got to the MezCal...then I thought I was drinking from a mud puddle.
Too high alcohol
Aweosme sample set. The single malt was surprising good and the brandy.
Load more reviews
Back
A Dram for Your Thoughts
Cancel