Flaviar Awards 2019
Best Spirits known to mankind

Oooops.
This tasting box isn't on our current list of Home Bar Essentials... but it could be. Add it to your wish list and let us know you want it!
This Box contains 45ml samples of:
The Finest Five of yesteryear
Another year has passed and it's high time for the tastiest award ceremony on the planet:
The 2019 Flaviar Awards
! It's
The Oscars of Booze
,
The Dram of the Year
. The red carpet is ready, the paparazzi are suitably inebriated, and the stage is set for the Top Five Fantastic Spirits. Put on your Sunday best and get ready for some envelope opening.
There are literally thousands of different Spirits in our database and we left no bottle unlicked, unsniffed or unexamined. Picking the finest five would be quite a daunting task, but luckily we are the largest club of Spirit lovers who know what's good.
We gathered all the data (your ratings, reviews, wish lists, sales, and the amount of emojis), we kept our ear to the ground and read all your comments, and fed everything to HAL 9000-grade A.I. Its algorithms of the night (oh yeah) churned through the numbers, while we independently consulted a Ouija board – it knows a thing or two about Spirits.
The board told us to stay away from the attic for some reason, but the Skynet of Hooch came up with results. So, without further ado, let's find out who the champions are:
Drumshanbo Gunpowder Irish Gin
El Dorado 15YO Rum
Four Roses Single Barrel Bourbon
Redbreast Lustau Irish Whisky
Nikka Coffey Grain Japanese Whisky
You, the world's top Liquor Aficionados, loved three unique amber Spirits, a badass Rum, and a no-nonsense Gin. You couldn't have picked a better quintet, to be frank. Now, have a sensational twenty-nineteen and don't forget: tasting is believing.
Cheers, Sláinte, Santé, Prost, and L'Chaim!
Smartass Corner
1) There are over 22 thousand Spirits in the Flaviar database and only every tenth bottle is available in your local Booze Bodega. If you don't find something chic for yourself, we'll binge-watch the entire Twilight Saga without a safe word. Pinky promise.
2) Alcohol has been around forever – the real Indiana Joneses discovered Hooch jugs from the Neolithic period, which is like 12,019 years ago. The word alcohol, however, entered English language in the 16th century and it came from the Arabic word 'al-gawl', which basically means a hangover.
3) Speaking of words – there are more than 3,000 English words for being drunk. Our favorites are definitely banjaxed, blitzed, Chevy Chased, loo la, peely-wally, and shedded (which means your shed has collapsed, taking most of the fence with it).
4) America is one of the strictest countries when it comes to drinking – it's one of only twelve countries where the minimum legal drinking age is 21 years. There are 16 countries where drinking is absolutely prohibited, 19 countries where there's no limit at all, while a dozen of European countries allow 16-year-olds to get sloshed (another cool word).
5) There's alcohol in space, too – and we don't mean the merry astronauts. About 6,500 light years away, where's a cloud of methyl alcohol, which isn't potable, but still: Space Spirit!
6) "Coffey" in Nikka Coffey Grain has nothing to do with a cup of Joe – it's a special kind of a still, invented by Aeneas Coffey, an Irish Tony Stark of Booze, which was transported from Scotland to Japan in 1963 by the deity of Japanese Whisky, Masataka Taketsuru.
7) Usually, gunpowder was used to determine the quality of a Spirit, but in the case of Drumshanbo Gin, it's the ingredient that lends the name: the gunpowder tea, which is a sort of green tea from China that looks an awful lot like gunpowder.
8) Four Roses Bourbon was the favorite Spirit of the noir detective Philip Marlowe. His creator, Raymond Chandler, quipped that there are no bad Whiskeys – there are just some that aren't as good as others.
Flavor Spiral™
About The Flavor Spiral
Drumshanbo
El Dorado
Four Roses
Redbreast
Nikka
The Flavor Spiral™ is a quick, clear and visually-appealing way to look at the drink's flavor DNA.

It's tasting notes reinvented. The Flavor Spiral™ is a unique and revolutionary way of describing flavors. It was developed by Flaviar tasting panel, industry experts, and You, our dear Flaviar community member.

Your favourite drinks like never before. It could easily be an art form, but that's a conversation for another day.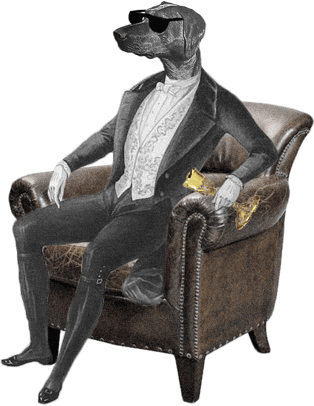 Dog Dogson's
Smartass
Corner
Japanese Whisky can act as an interesting comparison between Scotch and Bourbon, being a Scotch-style spirit matured in conditions with greater temperature variation closer to Kentucky.
We think you'll like these
Ratings & Reviews
Member Reviews and Ratings of Flaviar Awards 2019
Good variety and excellent samples
Diverse box to be sure. Bourbon, scotch and Japanese whiskey all hit the spot.
Good tasting!
Great way to easily compare and a few really tasty drinks
Really nice tasting box. It's clear why they were chosen.
Opened my mind to Gin and overall was a very enjoyable tasting box.
An outstanding assortment of top selling spirits from around the globe!
Didn't know what to expect , but was blown away. Great sampler
For me, I am still learning, and will get there, the Gunpowder Gin was something totally off the in a new direction, and with this platform, I will be able to get to my niche of what I am gravitating towards, this sampler was mainly a 6 when averaged out. I am enjoying the information to get me in the right direction, to my liking.
Really enjoyed this one. Found out I don't like Anise in my drinks.
Nice sampler. Found out I don't HATE gin
Awesome box. Great flavors and lots to sample.
Such a good box
Awesome assortment of excellent bottles!!
Awesome. Best tasting box that I've received. All samples were amazing. The Gunpowder Gin is the best of the bunch and probably the best gin on the market today. Also loved the El Dorado and the Nikka Coffey Grain Whisky. Actually, I loved it all. Thank you Flaviar
Hated the Rum, way too sweet. The Gin was good but I loved the whiskeys. This was the day I realized I am a whisky drinker and will find it hard not to drink whiskey every time.😆
Great selection. I loved the gin and the coffee grain.
Giving it a 6 because if it wasn't for the Gin and the Rum, this one would have been a complete disappointment. In fact, the gin is the best part of this set. The whiskeys left something to be desired ....
Would like to try samples
Love it
Load more reviews
Back
A Dram for Your Thoughts
Cancel