Flaviar Awards 2018
The cream of the drop

Oooops.
This tasting box isn't on our current list of Home Bar Essentials... but it could be. Add it to your wish list and let us know you want it!
This Box contains 45ml samples of:
"I'm the cream of the crop, I rise to the top…"
Hold up, House of Pain. Before you get any further with those sweet old school lyrics, we've got some news for you: It's time to step aside. The Flaviar Awards winners for 2018 are currently on "rise to the top" status and they can't stop, won't stop.

And so, behold: the Flaviar Awards 2018 Tasting Box. Inside, you'll find one Scotch, one Rum, one Gin, one Bourbon and one Brandy that rises above all the rest. Being part of this box is the biggest honor we can bestow upon a spirit, and it's got the seal of approval of some very special people, none other than the world's largest spirited community: YOU

Now, as is annual tradition, we'll open the floor to your questions. In fact, we hear a few out there now: "How were these drams chosen, exactly?" "How long will this Tasting Box be available?" "How much would can a woodchuck conceivably chuck?"

All fine, fine questions. Let's get to it:

How were these five spirits selected?
Using an incredibly complicated algorithm crafted by some of the world's finest minds, we… applaud NASA for their valiant efforts in the field of space exploration. Truth be told, our method of selection and commitment to excellence is no less valiant.

We use several different measures to select which drink from each category is the one worthy of the Flaviar Award: your ratings and reviews, sales and wishlist info, and our infinitely knowledgeable staff's personal ratings and favorites.

How can I get my hands on this epic Box?
You can snap one up right now by clicking through on the link above. Getting your hands on the finest spirits known to humankind has never been easier.

Am I required to be in black tie to enjoy the Flaviar Awards, a la the Golden Globes?
Nah. But rumor has it you clean up quite nicely.

Ready to meet this year's formidable line up? Of course you are. Time to welcome the Flaviar Awards 2018 all-stars:
- Aviation Gin
- The Dalmore Cigar Malt Reserve
- Michter's US*1 Small Batch Bourbon Whiskey
- Plantation XO Barbados 20th Anniversary Rum
- Torres 30 Jaime I

Cheers,
Team Flaviar

Trivia & Smart-Ass Corner
1) The Flaviar Awards Tasting Box has been an annual tradition around these parts since 2012. That's also the same year that "Gangnam Style" came out. Yeah, we know, completely unrelated.

2) Although Gin may be England's national spirit, it's Holland who gets full credit for being the first to produce it. Ever heard of the phrase "Dutch Courage?" It was the name given to the shot of Jenever Dutch soldiers would take before heading into battle in the 17th century. Yep, "Dutch Courage" beats "beer muscles" any day.

3) Speaking of Beer, it has a lot more in common with Whisky than you may think. Scotch is basically a distilled Beer, as it's made using malted barley (or other grains). The difference lies in the "wash"—Scotch doesn't add the hops. And we're perfectly fine with that.

4) Although popular lore may have you believe differently, Bourbon doesn't have to made in Kentucky. Sorry Bluegrassers, you just don't have claim to that. However, for a Whiskey to be classified as Bourbon, it does have to be made in the United States. Stars and stripes (and 51% corn) forever.

5) A Rum by any other name would taste as sweet. And there are plenty of other names: Nelson's blood, kill-devil, demon water, pirate's drink, navy neaters, Barbados water, grog, and rumbullion are all perfectly acceptable.

6) Turns out, the Spanish know a thing or two about Brandy. But first, you're going to have to call it by its proper name: Brandy de Jerez. And much like the French version, Spanish Brandy can only be produced in a designated region, specifically from around the Andalucian city of Jerez. It's the same place Sherry's produced. Excuse us while we book a flight...

7) Flaviar's compiled a database of over 22,000 different spirits from around the world—90% of which you won't find in your local liquor store. The next time you get a hankering for something a bit off the beaten path, give our database a whirl. Or get involved with some naked motocross. But please—don't send any pictures.
Flavor Spiral™
About The Flavor Spiral
Aviation
Michter's
The Dalmore
Plantation
Torres
The Flavor Spiral™ is a quick, clear and visually-appealing way to look at the drink's flavor DNA.

It's tasting notes reinvented. The Flavor Spiral™ is a unique and revolutionary way of describing flavors. It was developed by Flaviar tasting panel, industry experts, and You, our dear Flaviar community member.

Your favourite drinks like never before. It could easily be an art form, but that's a conversation for another day.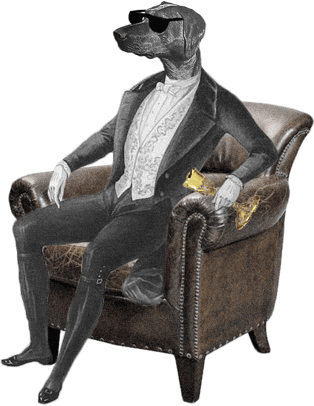 Dog Dogson's
Smartass
Corner
Brandies can help digestion, so they are perfect after meals, they were and are still considered as medicine.
We think you'll like these
Ratings & Reviews
Member Reviews and Ratings of Flaviar Awards 2018
Unique! Is about all I can say. While a quick whiff may bring up the expected juniper, but a longer draw dispels all misperceptions and brings you to something softer, sweeter and tantalizingly tea like (Rooibos comes to mind).
It is a very good assortment of mixed spirits!
Loved the Dalmore and the brandy.
Really good box. The plantation rum was definitely the best out of this box.
A great variety of some top notched smooth beverages.
I'm a bit disappointed I must say. Being an awards box, I expected something extraordinary. The rum as well as the whisky was ok, at least. But nothing special.
A winner!
Load more reviews
Back
A Dram for Your Thoughts
Cancel