Flaviar Awards 2017
Flaviar Community Awards 2017

Oooops.
This tasting box isn't on our current list of Home Bar Essentials... but it could be. Add it to your wish list and let us know you want it!
This Box contains 45ml samples of:
Flaviar Community Awards 2017
The end of the year is traditionally about Spiritual growth... and so is Flaviar, baby. Putting Spirits into perspective and providing you with Spiritual nutrition for your continuous growth are our sacred duties and biggest delights. And so, it's time for ye faithful tipplers to worship before the ultimate bottle selection there is - the Flaviar Community Awards 2017. It's about one Scotch, one Rum, one Gin, one Bourbon and one Irish Whiskey above the dull-and-dry best-of lists that others do. Obviously. Sorry Mr. Murray. (Not really.)
Now, you probably have a few questions. Things like, "Flaviar, what makes these drams the best of the best? Who'd these liquors have to slip a bill to for these enviable bragging rights? And most importantly, how do you achieve that impeccably close shave of yours?"
Well, we're glad you asked. Let's get to your questions:
What makes these drams the best of the best?
After several grueling days plugging numbers into John Nash-level equations and quantifying the parameters of… ah, eff it. Ain't no one got time for that. It's actually a combustible combo your ratings of all the Tasting Box spirits released in the past year, your purchases, and the Flaviar tasting team's input. So it's a little bit us, a little bit you and in the end, only one spirit per category emerges victorious. Someone cue "Eye of the Tiger" already, for crying out loud.
Who'd these liquors have to slip a bill to?
Listen, Scotch is a real stickler for playing the rules. No one's pulling any funny business with that guy around. The last time Vodka tried, well… anyway. Moving on.
How do you achieve that impeccably close shave of yours?
It's a trade secret. But thanks for asking.
So friends, without further ado, we present you with Flaviar's Fantastic Five:
- Sipsmith London Dry Gin
- Blanton's Original Single Barrel Bourbon Whiskey
- Glenfarclas 105 Single Malt
- Yellow Spot Irish Whiskey
- Dictador Solera 20 YO Rum
Slainté!
Trivia & Smartass Corner:
1. The London-based Sipsmith uses a 300 litre copper pot still they fondly call Prudence. She's the only one of her kind in the entire world and has no problem reminding her sister still Patience of that fact.
2. Yellow Spot Irish Whiskey is old-school style Irish single pot-still Whiskey aged a full 12 years in 1/3 Bourbon, 1/3 Spanish Sherry and 1/3 Malaga casks.
3. Each bottle of Blanton's Original is distilled in the Buffalo Trace Distillery and then topped with a cast metal Kentucky Thoroughbred horse. Hell of an accessorizer, that Blanton's.
4. We're clearly onto something with Dictador 20 YO—it's the world's most awarded Rum with double golds from the San Francisco World Spirits Competition and Wine and Spirits Wholesalers of America.
5. The largest cocktail in the world? According to Guinness, Nick Nicora concocted a 39,746.82 litre margarita in Sacaramento, California, that he made in large cocktail shaker. Naturally.
6. 4,578 shot glasses. That's what it took to achieve the longest domino drop shot in Guinness World Book of Records history. And it took place in Huddle Sports Bar & Brill in Citymax Hotel in Dubai.
7. If you're ever in Pench's Bar in Varna, Bulgaria, expect to spend some time with the menu. Pencho Penchev hold world record (for the fourth time!), for the most commercially available cocktails in the world, clocking in at 2,014 different concoctions.
8. In Spain, if you toast with a glass of water, they believe you'll be destined to seven years of some pretty piss poor romps in the hay.
9. The French as the arbiters of mannered drinking. Ladies are always served first and glasses are only filled halfway. Thinking of pouring your own drink? Don't. It's considered completely rude.
Flavor Spiral™
About The Flavor Spiral
Sipsmith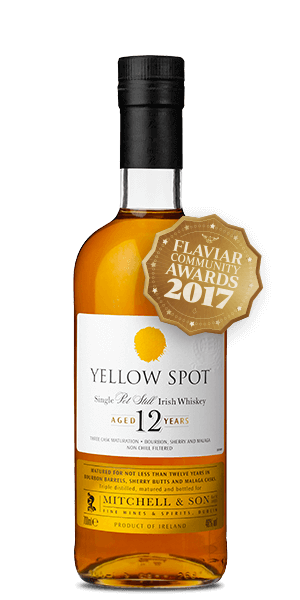 Mitchell & Son
Blanton's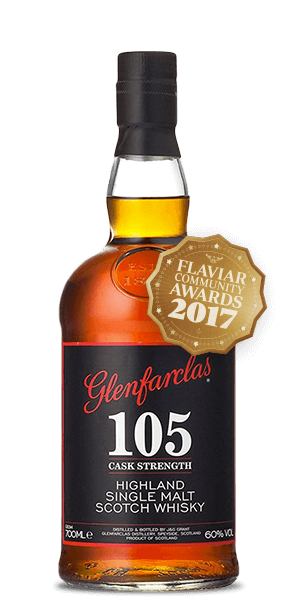 Glenfarclas
Dictador
The Flavor Spiral™ is a quick, clear and visually-appealing way to look at the drink's flavor DNA.

It's tasting notes reinvented. The Flavor Spiral™ is a unique and revolutionary way of describing flavors. It was developed by Flaviar tasting panel, industry experts, and You, our dear Flaviar community member.

Your favourite drinks like never before. It could easily be an art form, but that's a conversation for another day.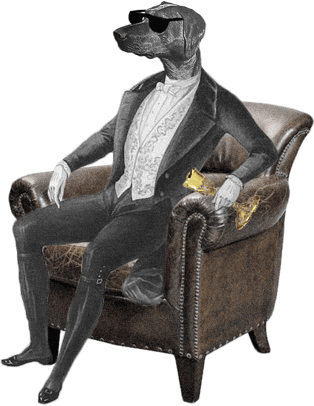 Dog Dogson's
Smartass
Corner
Hardcore Gin lovers say the word Martini should never be preceded by vodka, lobster or pomegranate. They say the original and only real Martini consists of Gin, vermouth & olives, period!
We think you'll like these
Ratings & Reviews
Member Reviews and Ratings of Flaviar Awards 2017
Great box. Well balanced spirits with excellent flavor.
Loved everything!
Solid mix of spirits!
Interesting variety and all fairly nice. I was surprised by the Gin, I guess there are ones that don't taste like Christmas trees. The rum was very nice
Very different, but loved the variety.
Great selection of outstanding spirits! Definitely award winning.
Awesome!
We loved them all, no wonder they are award winners.
Very nice selection. Blanton a favourite.
Enjoyable selection.
Load more reviews
Back
A Dram for Your Thoughts
Cancel