Best Of 2014
The Stupendous 5

Oooops.
This tasting box isn't on our current list of Home Bar Essentials... but it could be. Add it to your wish list and let us know you want it!
This Box contains 45ml samples of:
The Stupendous 5.
The Best of the Year list is back! This isn't just a matter of tradition anymore. The heritage of selecting Only the Best had to be driven to absolute perfection.
We debated, we licked, sniffed and compared, we even broke some arms. But of course, we didn't forget our Power source, the Flaviar community. With amazingly advanced data-mining techniques we peeked in MyBar sections, carefully considered your feedback, checked sales numbers and even looked up into the stars. Just to be sure.
And in the end we had to choose. Some cried, some nodded insecurely, some thought that this is just insane, but when we saw the final line-up... we all became speechless.
Meanwhile Uncle Flaviar was quietly sitting on his couch, sipping the Dram of the night and watched as things unveiled, he had his sure bets in his heart...
So just like Kylie, we can't get them out of our head... Those drops that rocked our World in 2014!
(drumroll in the background)
Mesdames et Messieurs
THE STUPENDOUS 5
are:
- Knappogue Castle 1995
- Koval Single Barrel Millet Whisky
- Bruichladdich Scottish Barley Malt Whisky
- Antinori Brandy
- Gold of Mauritius Dark Rum
Cheers,
Team Flaviar
Trivia & SmartAss Corner:
1) Irish Whiskey became the most prominent Whiskey and most popular spirit in the 19th century because of the outbreak of phylloxera and the total devastation of
Cognac production in France.
2) Thought on Whiskey: "My God, so much I like to drink Scotch that sometimes I
think my name is Igor Stra-whiskey." — Igor Stravinsky
3) Holy
Barley
was one of the first cultivated grains. It is a staple in
Tibetan cuisine
and was eaten widely by peasants in Medieval Europe. Barley is also used as a - Here we go - source of fermentable material for
Beer
and certain
distilled beverages
(Wheeeeeesky!).
4) Due to the tropical climate common to Rum-producing areas, Rum matures at a
much faster rate than is typical for Whisky or Cognac. An indication of this faster rate
is the angels' share, or amount of product lost to evaporation. While products aged in
France or Scotland see about 2-4% loss each year, Rum producers may see as much as 10%.
5) Millet is known for growing in arid regions and the making of "millet-beer" in the
Far East. As a grain for distilling it is a fairly popular base for spirits in Nepal and
Central-Eastern Europe.
6) Dutch traders introduced Brandy to Northern Europe in the 16th century. The
origins of Brandy are clearly tied to the development of distillation when Arab
alchemists experimented with distilling grapes to make medicinal Spirits.
The word Brandy is derived from the Dutch word Brandewijn, which translates to "burnt wine."
7) "Claret is the liquor for boys; Port for men; but he who aspires to be a hero must drink Brandy." – Samuel Johnson
Flavor Spiral™
About The Flavor Spiral
Knappogue Castle
Koval
Bruichladdich
Antinori
Gold of Mauritius
The Flavor Spiral™ is a quick, clear and visually-appealing way to look at the drink's flavor DNA.

It's tasting notes reinvented. The Flavor Spiral™ is a unique and revolutionary way of describing flavors. It was developed by Flaviar tasting panel, industry experts, and You, our dear Flaviar community member.

Your favourite drinks like never before. It could easily be an art form, but that's a conversation for another day.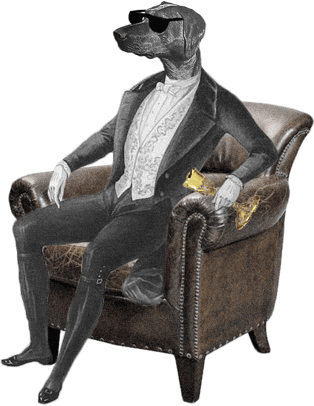 Dog Dogson's
Smartass
Corner
Brandies can help digestion, so they are perfect after meals, they were and are still considered as medicine.
We think you'll like these
Ratings & Reviews
Member Reviews and Ratings of Best Of 2014
Back
A Dram for Your Thoughts
Cancel