Art Is The New Black
let's get artsy

Oooops.
This tasting box isn't on our current list of Home Bar Essentials... but it could be. Add it to your wish list and let us know you want it!
This Box contains 45ml samples of:
Let's get Artsy.
Contemporary art is the new Big thing nowadays, well, it has been like so ever since Michelangelo… mhm, it was contemporary back then. In the 80s when Pop turned into Fashion, Fashion turned into Pop and things got a bit dull so all of a sudden they both turned Art. But it got out of hands, as things do... C'mon, Miley, C'mon.
Context and substance aside, these self-proclaimed artists have little to do with Art. In this boom of events amongst installations and pop-up artistry you have to know what counts and what delivers.
We at Flaviar are driven by Art and have to know where does it emanate from? So to perfect ourselves and to get a better feel for this, we're venturing to the bosom of the Renaissance - Venezia's Art Biennale. Quite likely we'll uncover varied sources of Art and unhinged inspiration to aliven all our senses. We want to add to this experience and bring to play aromas and tastes through the pairing of Spirits to Art.
To celebrate Art in all of its glory we've chosen 5 Real artist with #mojo, substance and all that jazz, and we've paired them, their stories and their works with Spirits that'll go down smooth as melted chocolate. More or less ;)
→ Frida Kahlo & Tequila, her favourite
→ Joseph Beuys & Gin, inspired by the Niebelung Saga
→ Andy Warhol & Bourbon for his trademark Manhattan
→ Shane & Potcheen (or Poitín), the moonshine Spirit of Ireland
→ Jaša & Serpent's Spirit, herbs in the bottle from Slovenia
So the Black is in again as it always was and the Art with it, 'cause
Art is the new Black
.
Cheers,
Team Flaviar
Smart-ass Corner
1) "I don't believe in art. I believe in artists." – Marcel Duchamp
2) The Venice Biennale is a major contemporary art exhibition that takes place once every two years. It was first opened in 1895.
3) From a young age Frida challenged the status quo, boxed, joined a gang and supposedly won many tequila challenges with men.
4) Andy Warhol is certainly an inspiration to art lovers. "The Andy Warhol Museum" has been built in his hometown in Pittsburgh, Pennsylvania. The museum is the largest museum in America, and is solely devoted to the art collection of a single artist. It has seven floors with over 17 galleries, 77 sculptures, 900 paintings, 2,000 paper works, 1,000 prints, 4,000 photographs and 4,350 films and videos.
5) Recipes of many herbal infused Brandies and liqueurs (they can contain to 50 or more different herbs) are often closely guarded trade secrets. Some can be really old and are passed on from generation to generation.
6) If the bottle of Tequila does not state on the label that it is manufactured from 100% Blue Agave, then, by default, that Tequila is a Mixto (manufactured from 51% Blue Agave).
7) A Manhattan is a cocktail made with Whiskey, sweet vermouth, and bitters. Commonly used whiskeys include Rye, Canadian Whisky, Bourbon, blended Whiskey and Tennessee Whiskey. The history says that it was invented in 1870's by Dr. Iain Marshall.
8) Juniper berry is the main ingredient of Gin. They are usually picked wild by independent workers throughout Europe, and sold via distributors to the Gin makers of the world.
Flavor Spiral™
About The Flavor Spiral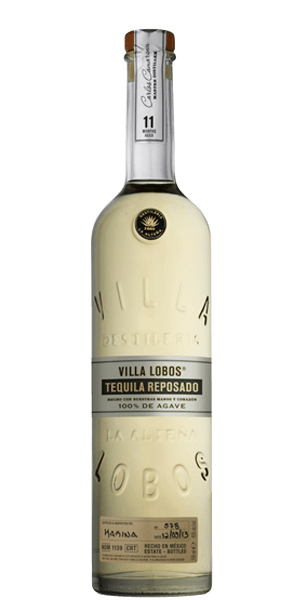 Villa Lobos
Siegfried
Basil Hayden's
Bunratty Winery
Skarucna
The Flavor Spiral™ is a quick, clear and visually-appealing way to look at the drink's flavor DNA.

It's tasting notes reinvented. The Flavor Spiral™ is a unique and revolutionary way of describing flavors. It was developed by Flaviar tasting panel, industry experts, and You, our dear Flaviar community member.

Your favourite drinks like never before. It could easily be an art form, but that's a conversation for another day.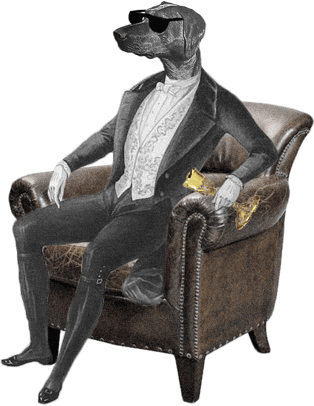 Dog Dogson's
Smartass
Corner
Whisky or Whiskey? The spelling differs geographically. In Scotland and some other parts of the world distilleries usually spell it Whisky; in Ireland and USA they spell it Whiskey.
We think you'll like these
Ratings & Reviews
Member Reviews and Ratings of Art Is The New Black
It is an outstanding assortment of craft spirits from around the globe.
Yay!
Back
A Dram for Your Thoughts
Cancel