The Return Of The Aged Gin
Gin with a twist
One of the benefits of being a Flaviar member is a standing discount on all Tasting Boxes.
Authenticity Guaranteed
We guarantee every product we sell is authentic.
Free Shipping
Flaviar Members get free shipping on their orders.
Buyer Protection
Money-back guarantee if things go wrong.
This Box contains 45ml samples of:
Taste the extra step

The classy juniper-based Spirit has been around since the Middle Ages and without it, we wouldn't have the glorious delights of Gin & Tonic or Martini.

But we're going beyond London Dry, Plymouth and Genever, thanks to the return of barrel-aged and finished Gin. Once a cost-effective trick of distillers, now an extra step that makes the Spirit richer and more exciting.


Back in the 18th and 19th centuries, Gin was transported in wooden barrels because it was cheaper and safer than using fragile vessels. The distillers used oak because it was durable and sterile, and if you're a Spirit aficionado, you know what keeping booze in oak barrels means. Mellower sweet and spicy flavors, baby.

When said distillers were allowed to sell Gin in glass bottles, barrel-aging vanished, but lucky for us, hooch hipsters recently brought it back, giving us some of the best Gins with a twist. Gins are now matured and finished in casks that used to hold Bourbon, Rye, Cognac, Sherry and Scotch. The magic of aging is endless.

Few Barrel Aged Gin is a complex Spirit with flavors of Gin and the maturity of Bourbon. Dictador's Premium Colombian Aged Gin, on the other hand, spent 35 weeks in ex-Rum casks, coming out as uniquely tropical as possible. Nginious! Swiss Gin got a lush Vermouth cask finish, making Martini part of its nature.

Explore the gincredible world of 'rested' and finished Gins with this Tasting Box. Welcome aboard and cheers!

Smartass Corner

1. Keeping Gin in oak barrels isn't a novelty. In the 18th and 19th century, they stored it in wooden barrels because it was safer and cheaper than using glass containers. After distillers were allowed to sell Gin in bottles in 1861, the practice vanished - until this century, when craft distilleries realized they could use the trick from the Whisky industry to further enhance the taste.

2. British sailors received a daily ration of Rum, but their superiors drank government-issued Gin.

3. Gin became the hit Spirit in Great Britain when William of Orange (a.k.a. William III) became the king. Like him, Gin's predecessor 'jenever' comes from Holland. Both names are derived from 'juniperus', which is Latin for - you guessed it, juniper.

4. Gin was so cheap and popular in London in the first half of the 18th century, an epidemic of drunkenness engulfed the city. There were 7,000 Gin shops by 1730 and wasted Londoners fell victim to acts of violence and widespread addiction. The government had to step in with an emergency legislation to stop the so-called "Gin Craze".

5. Juniper berries were found in the tomb of Tutankhamun and they came from Greece. The ancient Greeks used juniper as a medicine, and even believed it increased stamina.

6. While Scotch has to be matured for at least three years in oak, and some Whiskies spend decades in barrels, Gins are usually just finished in a couple of months. The reason is Gin has fewer congeners (chemicals that alter the flavor), which means there's a limit to how much its taste would change with time.

7. The largest Gin market isn't Great Britain, but the Philippines. They drink almost 50 million cases of it per year, and they cover their demands almost entirely with domestic production (98%).

8. Nearly all juniper that's used in Gin production is picked wild.

9. The largest and most expensive bottle of Gin comes from the English town of Surrey. Their Silent Pool Distillery created a 9-liter (2.4 gallon) hand-painted bottle of Gin that contains 24 botanicals and costs around $7,000.
Flavor Spiral™
About The Flavor Spiral
Few
Dictador
nginious!
The Flavor Spiral™ is a quick, clear and visually-appealing way to look at the drink's flavor DNA.

It's tasting notes reinvented. The Flavor Spiral™ is a unique and revolutionary way of describing flavors. It was developed by Flaviar tasting panel, industry experts, and You, our dear Flaviar community member.

Your favourite drinks like never before. It could easily be an art form, but that's a conversation for another day.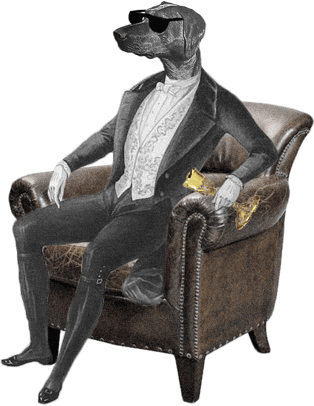 Dog Dogson's
Smartass
Corner
Juniper berry is the main ingredient of Gin. They are usually picked wild by independent workers throughout Europe, and sold via distributors to the Gin makers of the world.
We think you'll like these
Ratings & Reviews
Member Reviews and Ratings of The Return Of The Aged Gin
❤️
I am new to Gin and never liked the heavy juniper varieties, but I want to expand my horizons so I thought this would be a great collection of gins that were not juniper heavy. It might make a gin drinker out of me. The Dictador was amazingly citrusy but it finished so clean it was very enjoyable. The Nginious is very smooth and has just the right amount of vermouth hints and a great floral blend. I am a bourbon drinker so the Few was on the mark for me. This was a great journey thru the flavors of finished gins.
This was a great variety of gin flavors. I enjoyed each one! I am new to gin, and feel like this gave me a great tasting experience. There were 3 distinct flavor profiles. Nginious was very floral. Few was strong ginger flavor with a burn. Dictador was citrusy with lots of orange and tangerine. I really enjoyed this box!
Back
A Dram for Your Thoughts
Cancel