Oooops.
This tasting box isn't on our current list of Home Bar Essentials... but it could be. Add it to your wish list and let us know you want it!
This Box contains 45ml samples of:
Gineaology.
The long and groggy history of Gin makes it just as vivid as a symbol of decadence as Absinth. Gin has always been exceptionally received, from the kick-off period of the Gin-Craze to the time of colonialism, when G&T's replaced the traditional midday cup of tea. Let us trace the lineages of Gin.
The medicinal properties of Juniper — the main ingredient of Jenever (Dutch Gin), London Dry, Sloe Gin and other expressions — have been known since the time of the Greeks. Juni-berries were later used as a weapon against the Bubonic plague, but without much success….
Gin made its first appearance in Netherlands. Surprising? Not really, because the Dutch were one of the earliest masters of distillation. It was supposedly Dr. Franciscus Sylvius who distilled the first Gin, but that was never really confirmed. Once the English soldiers came, the Gin deal was sealed - they fell in love with the drink, scooped up the recipe and took it home.
Tons of exotic spices found their way into Europe during the period of World exploration in the 16th century. Many of those made their acquaintance with Gin… and so English Dry Gin was born. The taxation of beer and ale back then made Gin a cheap and oh-so strong commodity. Things got out of hand pretty quickly, and an epidemic of drunkenness swept the country. It was only after the government regulated its production and made other alcoholic potions widely available, that the thirst for Gin was slowed. When Britain expanded its imperial reach to the Malaria infested lands, the military chaps had problems swallowing the bitter quinine pill… but only until someone mixed it with Gin and voila — the Ginesis of Gin & Tonic (war must be good for something, right?).
The story of Origins concludes with the Old Tom Gin, the long lost link between between Jenever and London Dry. It's malty-and-sweet body sprang up during the early Cocktail Revolution.
This Juniper berry concoction has many forms, and through history it evolved into many forms and varieties… What we have here for you are some of the best spin-offs of these classics that mark Gin as we know it. It's all about the Ori-Gins!
Cheers,
The Flaviar Gin Appreciation Society
Smart-ass corner
1) There are two primary ways to flavour your Gin: You can either add flavours to a distilled spirit and bottle it, or you can infuse botanicals into the spirit by distilling them together. Depending on the method you choose, you can get a different kind of Gin with a different flavour profile.
2) Few Gin Distillers Make Their Own Alcohol. Gin usually starts with a neutral spirit: a commodity that distillers buy in bulk. It's what the distiller do with this commodity during the flavour-infusing process that makes each Gin different.
3) Classifications of Gin: London Dry Gin, Plymouth Gin, Old Tom Gin, Genever or Dutch, New Western or new American or International style.
4) During the Gin Craze the common spirit sold was an average of 80% (160 proof) alcohol! Add the occasional use of cheap toxins to cut the mixture, and you had a poison capable of rendering the drinker blind, crippled or even dead.
5) Despite Rum being the first choice rationed out to Royal Naval Sailors, Gin eventually evolved into the spirit of choice for naval officers. It was mixed with lemon to prevent scurvy, nicknamed Limey and later developed into a classic cocktail under the name Gimlet.
6) London Dry Gin is not always from London. Gin does not have the same geographical restrictions as spirits such as Cognac, Scotch or Tequila. Only a tiny handful of London Dry Gins are actually made in the City.
7) There are no clear rules on what Old Tom gin is. It can be aged or not, it can have added sugar or not and it can use neutral base spirit or not. The only thing that's certain, is that it falls somewhere between malt heavy Genever and London Dry Gin.
8) There are more than 700 cocktails made with Gin known to man.
9) A wise man once said: "A bar without Gin is like an Italian kitchen without pasta."
Flavor Spiral™
About The Flavor Spiral
Wenneker
Caorunn
Ransom Spirits
The Flavor Spiral™ is a quick, clear and visually-appealing way to look at the drink's flavor DNA.

It's tasting notes reinvented. The Flavor Spiral™ is a unique and revolutionary way of describing flavors. It was developed by Flaviar tasting panel, industry experts, and You, our dear Flaviar community member.

Your favourite drinks like never before. It could easily be an art form, but that's a conversation for another day.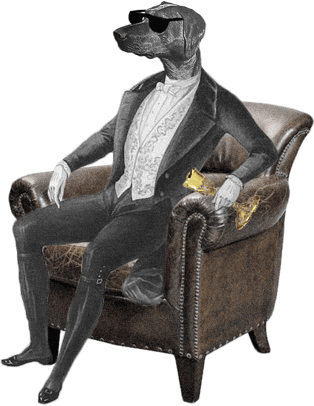 Dog Dogson's
Smartass
Corner
Hardcore Gin lovers say the word Martini should never be preceded by vodka, lobster or pomegranate. They say the original and only real Martini consists of Gin, vermouth & olives, period!
We think you'll like these
Ratings & Reviews
Member Reviews and Ratings of Ori-gins
Loved all the Gins in this set
I love Gin and this was a fantastic treat! Flavors and aromas are top notch!
I newer tried gin before, but the Ransom just blast my shoes off. Then i fell on the sofa and enjoyed every single sip of it.
Back
A Dram for Your Thoughts
Cancel